The Automated and Electric Vehicles Bill
October 24, 2017
By Paul Homewood
The government published details of its new Automated and Electric Vehicles Bill last week:
Motorway services and large petrol retailers will be required to install chargepoints for electric cars, under plans announced in the House of Commons today (18 October 2017) by Transport Minister John Hayes.
The Automated and Electric Vehicles Bill will increase the access and availability of chargepoints for electric cars, while also giving the government powers to make it compulsory for chargepoints to be installed across the country and enabling drivers of automated cars to be insured on UK roads.
Automated vehicles have the potential to greatly reduce road traffic accidents – in 2016 85.9% of collisions causing injury involved human error, while official research estimates that the market will be worth £50 billion to the UK economy by 2035.
Transport Minister John Hayes said:
We want the UK to be the best place in the world to do business and a leading hub for modern transport technology, which is why we are introducing the Automated and Electric Vehicles Bill in Parliament and investing more than £1.2 billion in the industry.

This bill will aid the construction of greater infrastructure to support the growing demand for automated and electric vehicles as we embrace this technology and move into the future.
Drivers of electric vehicles will be able to easily locate and charge at any chargepoint, using information from sat navs or mobile apps, regardless of the vehicle make or model – making running an electric vehicle even easier. All chargepoints will have to be 'smart', meaning they can interact with the grid in order to manage demand for electricity across the country.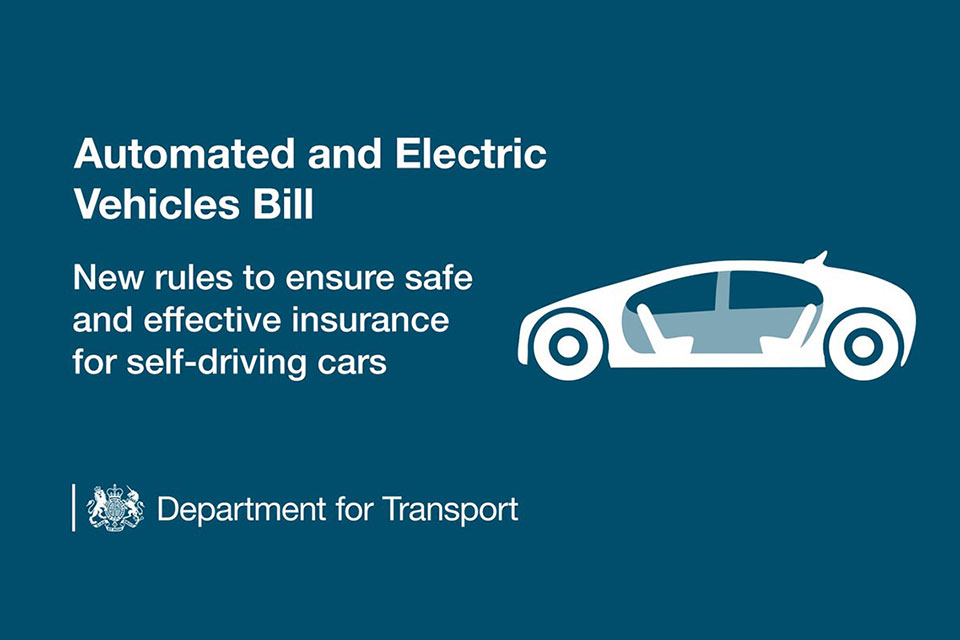 Roads Minister Jesse Norman said:
Automated and electric vehicles will help improve air quality, cut congestion, boost safety and create thousands of skilled jobs in the UK. We have already supported the purchase of 115,000 ultra-low emission cars and there are already more than 11,500 publicly available chargepoints, but the demand continues to grow as more people purchase electric vehicles to cut fuel costs and boost the environment.
Jesse Norman will also announce further funding for local authorities at the Smarter Travel Conference in Milton Keynes on Thursday (19 October 2017) to fund install chargepoints in residential areas where cars are parked on the street.
https://www.gov.uk/government/news/boost-for-electric-and-driverless-car-industry-as-government-drives-forward-green-transport-revolution
I have a simple question here – who is going to pay for all these new charge points?
In theory, the cost should be passed onto the drivers of electric cars, when they pay to fill up at the "pump".
But matters are not quite as simple as that.
The whole point of the compulsion on motorway services and petrol retailers is to get enough chargers installed to start persuading people to buy EVs. In other words, to get ahead of the curve.
The trouble with this is that it will probably take many years before these businesses start to recoup their costs. If they attempt to pass all of the cost onto the small number of EVs currently likely to use them in the near future, the cost would be so great as to turn away custom. There are after all alternatives, such as charging at home.
The most likely outcome is that their costs will simply be recovered from other customers, either through fuel prices at petrol retailers, or food and other prices at services.
On top of this is the funding for local authorities announced by Jesse Norman. This will obviously have to be met by taxpayers.
Given that EV drivers pay no fuel duty, which costs an average driver in the region of £1000 a year, it is now surely time that they now start paying their share.
There is one more intriguing detail in the bill – all chargepoints will have to be 'smart', meaning they can interact with the grid in order to manage demand for electricity across the country.
Does this mean that power can be turned off from the chargepoints at times of high demand? If so, drivers may get a shock when they came back to their cars an hour later, only to find that they have not been charged up.
I doubt if the next drivers in the queue will be too please either!