Trump Visits Asia
November 11, 2017
By Paul Homewood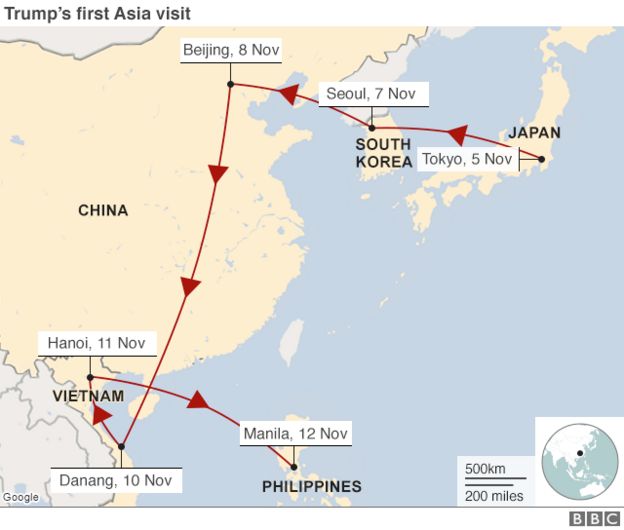 Trump's in the middle of his Asia visit, and I doubt if any of the leaders he meets will be lecturing him on climate change!
According to the Global Coal Plant Tracker website, his hosts, Japan, South Korea, China, Vietnam and the Philippines, have 174 GW of coal fired capacity already under construction, which will increase their existing capacity by 17%. All will see big increases in coal power capacity in the next few years.
https://endcoal.org/global-coal-plant-tracker/reports/
These five countries account for more than half the global total of under construction.
In addition, they have another 198 GW at various stages of pre-construction. Previous experience suggests that about half of this will actually end up being built.
Of course, with the exception of Japan, these countries can do as they please, as, being classified as "developing Countries", the Paris Agreement places no obligations on them whatsoever to cut emissions of CO2.