Shock News – Icebreaker Sails Through Ice!
February 15, 2018
By Paul Homewood
h/t Joe Public
The Guardian is up to its tricks again!
An LNG tanker designed for icy conditions has become the first commercial ship to travel the Arctic's northern sea route in winter.
It marks a milestone in the opening up of Russia's northern coastline, as thawing polar ice makes industrial development and maritime trade increasingly viable.
The Teekay vessel Eduard Toll set out from South Korea in December for Sabetta terminal in northern Russia, cutting through ice 1.8m thick. Last month, it completed the route, delivering a load of liquefied natural gas (LNG) to Montoir, France. Its voyage was captured by the crew in a timelapse video.
Bermuda-based firm Teekay is investing in six ships to serve the Yamal LNG project in northern Russia. A similarly designed vessel owned by Sovcomflot made the same passage last August. This small and growing Arctic-ready fleet can operate independently of icebreaker escorts, which are also in high demand.
https://www.theguardian.com/environment/2018/feb/13/shipping-first-as-commercial-tanker-crosses-arctic-sea-route-in-winter
There is a very simple reason why the Eduard Toll has managed to sail through the ice without icebreaker assistance. It is an icebreaker itself, as its builders state:
We are pleased to announce that Teekay LNG Partners' first icebreaker LNG newbuilding was launched on Saturday January 21. The vessel, Eduard Toll, is Teekay's first of six 172,000 cubic meter ARC7 LNG carrier newbuildings to be constructed for the Yamal LNG project. 
http://teekay.com/blog/2017/01/26/launch-teekays-first-icebreaker-lng-carrier/
http://yamallng.ru/en/project/tankers/
Meanwhile, NSIDC confirm that the coast of Siberia is full up with sea ice.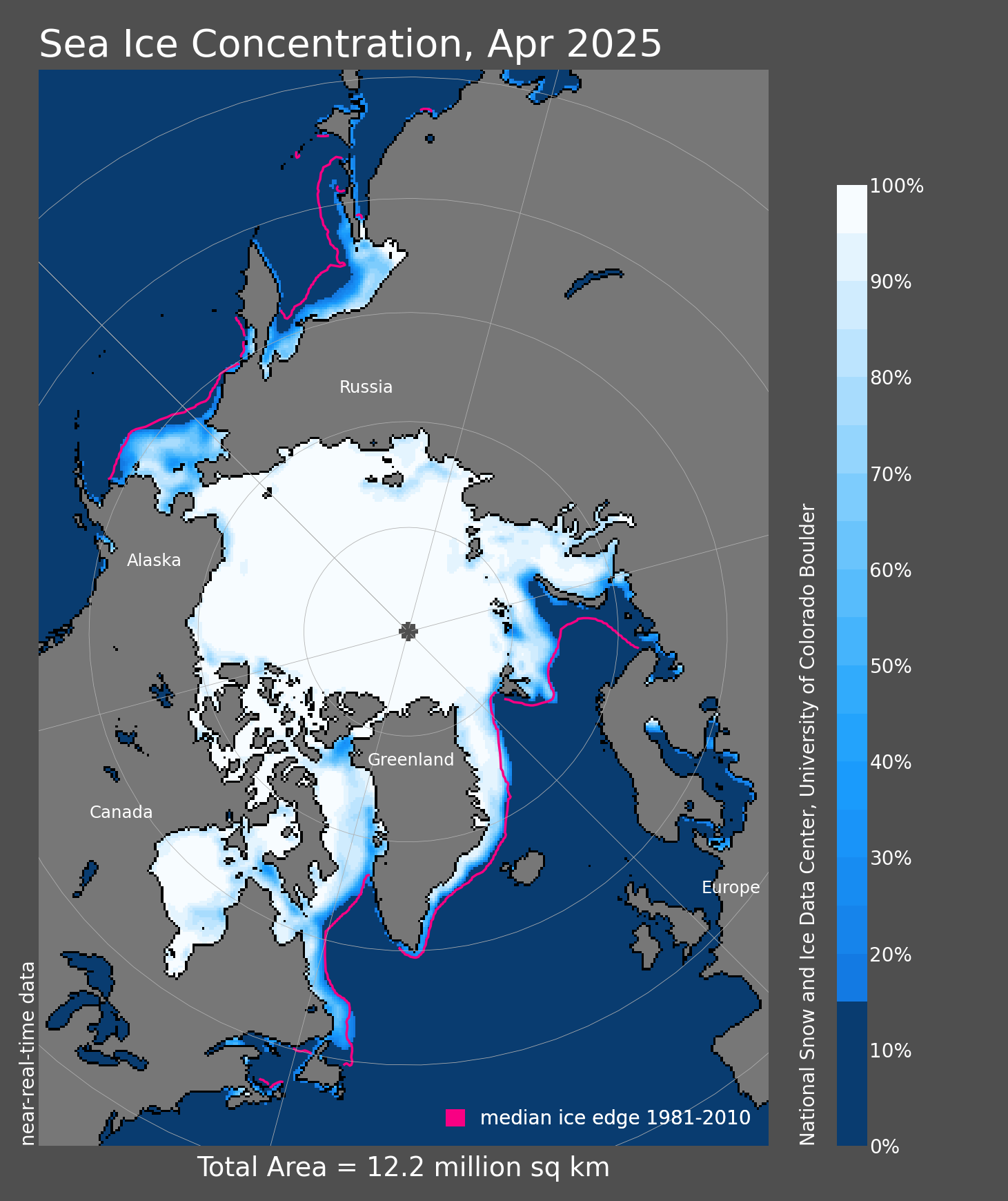 http://nsidc.org/data/seaice_index/
Readers may recall that the Eduardo Toll's sister ship, the Christophe de Margerie, also sailed the Northern Route from Norway to Korea last year, and similar misleading stories appeared at the time, such as this from the BBC.
Given that there are another 14 of these vessels being built, we will no doubt hear the same alarmist nonsense every year!