DEFRA Proposes Personal Water Budgets
July 23, 2019
By Paul Homewood
DEFRA have set up a public consultation to look at ways to reduce water usage:
The proposal forms part of a public consultation examining how water can be better managed at individual, local and business levels, launched in the wake of the Environment Agency's (EA) warning that England could run short of water within 25 years.
Launched on Friday (19 July), the consultation is asking academics, businesses and individuals what measures the Government can take to foster a "water-saving culture" in which water utilities actively support domestic and business customers to use less.
In addition to personal water targets, the consultation will cover how water-using products should be labelled, how information on water saving is made available to consumers and which behaviour change campaign methods are most effective.
It will additionally explore how building standards can be improved to boost water efficiency, and how metering could be used to manage water systems in the future, as the population grows and the temperature increases.
"We take our supply of clean water for granted and to keep doing that, given the growing population and impact of climate change, we need to challenge ourselves more on how much water we actually need to use," Environment Minister Therese Coffey said.
"While water companies must lead the way in reducing leakage, using water efficiently will help ensure we all have enough water for our homes, to produce food, products and services – and to protect our valuable natural environment for the next generation."
According to Defra, the average UK resident currently uses 141 litres of water per day – a figure which does not account for the water footprint of the products and services they consume. Recent research by the National Infrastructure Commission, supported by the EA, has suggested that this trajectory could result in England reaching its "Day Zero" for water in 2050.
The consultation will run until 11 October. Information can be found and responses can be submitted here.
https://www.edie.net/news/4/Defra-proposes-personal-water–budgets-/?adfesuccess=1
How long will it be before a "personal water target" becomes a ration? There is already a push to install more water meters, and these could easily be used to punish over users, via penalty pricing.
Increasing population may increase demands, but surely the government should be addressing this problem at its root, and not rationing water.
But there is absolutely no evidence at all that "climate change" has had any effect on water shortages at all, either annually or in summer: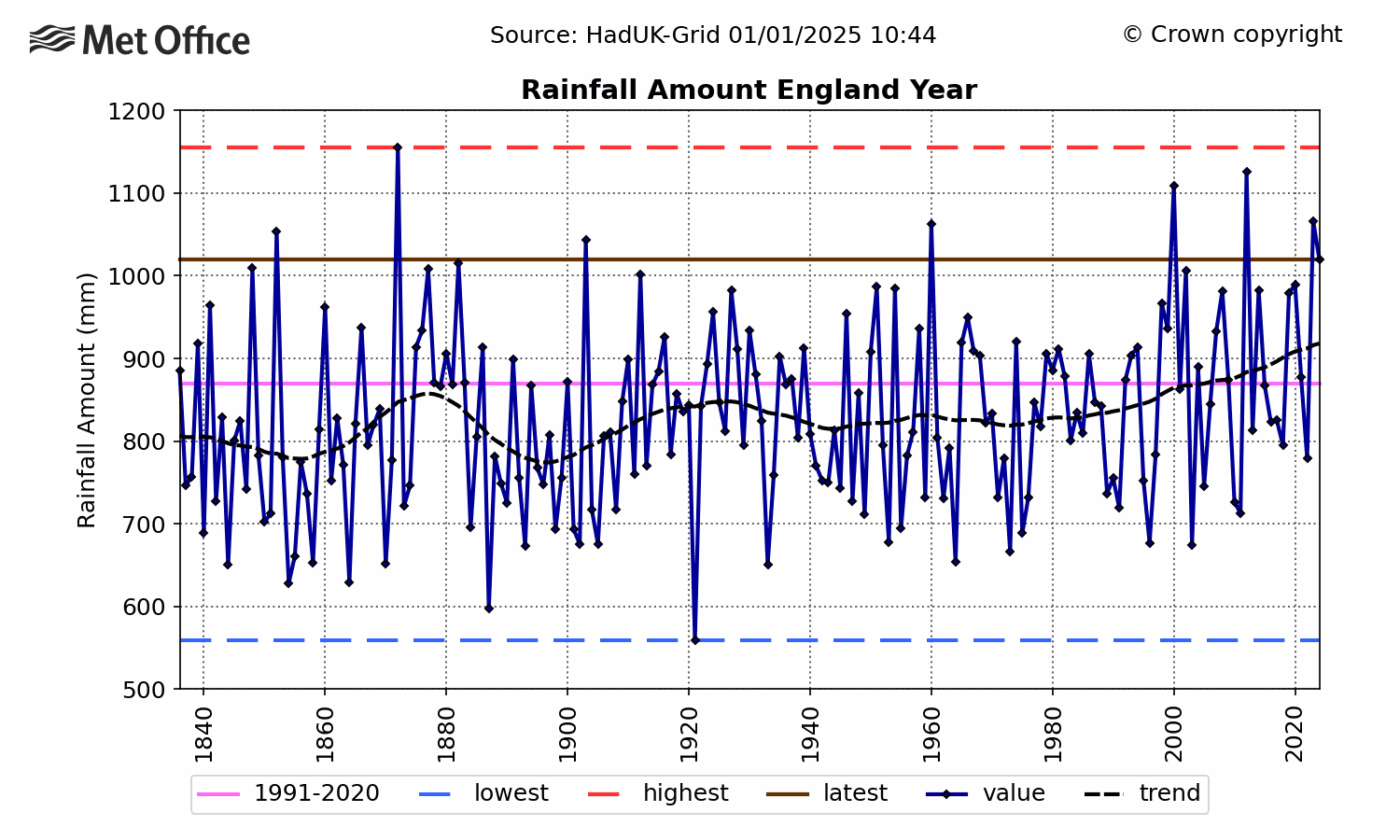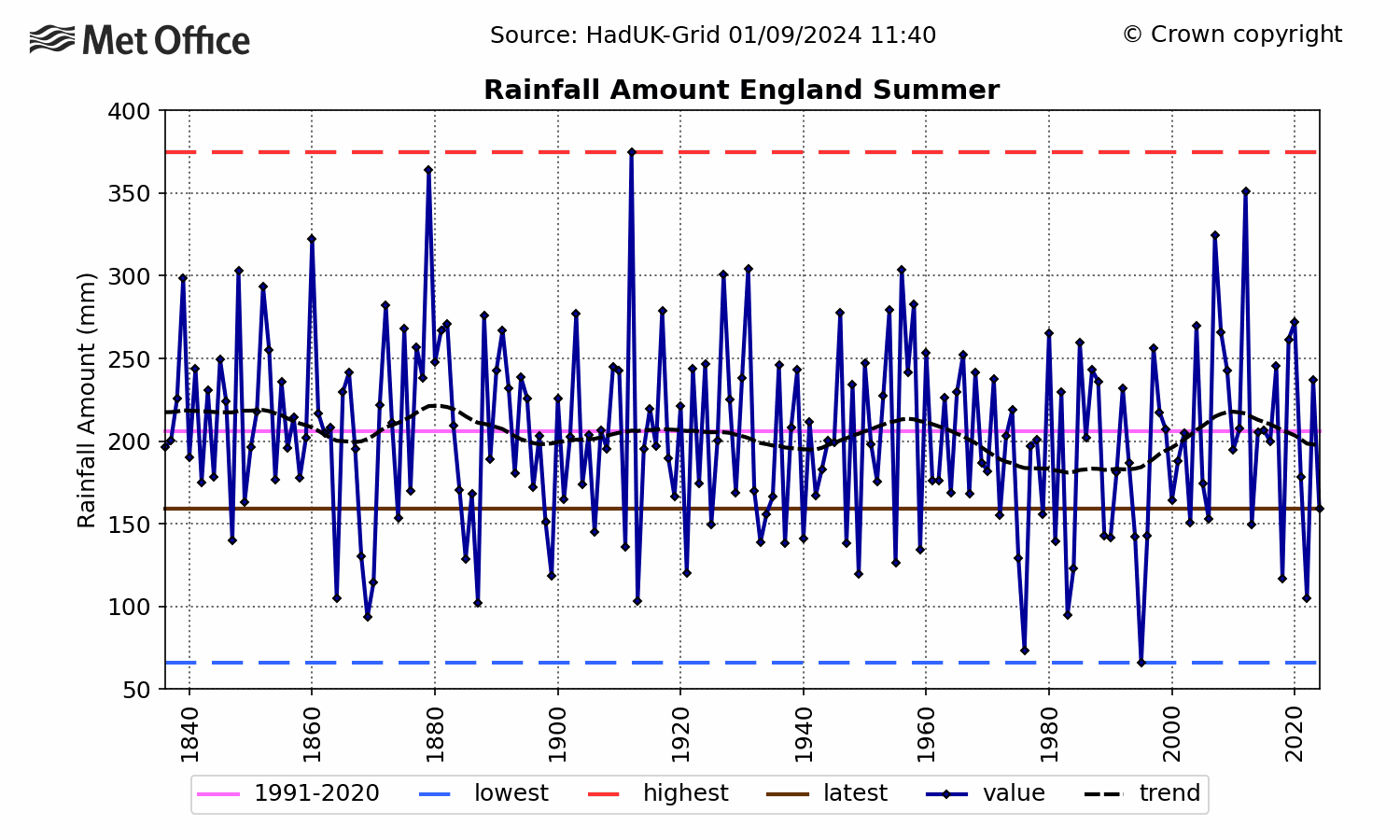 https://www.metoffice.gov.uk/research/climate/maps-and-data/uk-temperature-rainfall-and-sunshine-time-series
And the same is true of the south of England, water shortages tend to be more of a problem:
https://www.metoffice.gov.uk/pub/data/weather/uk/climate/datasets/Rainfall/date/England_S.txt 
For years both DEFRA and the Environment Agency have been using "climate change" as an excuse for not doing their job properly, whether it's drought or floods. And they have not been challenged by a complicit media.
There are many things which they should be doing, such as ensuring that water leaks are dealt with properly or building new reservoirs where population pressures require it.
But it is also vital that public expenditure on new water infrastructure is not based on faulty climate projections supplied by the Met Office.
What is not acceptable is that water is rationed in a country where rainfall is so plentiful.