The New Head Of The National Trust Makes An Idiot Of Herself
August 2, 2019
By Paul Homewood
Where do they get these idiots from?
Britain's formal gardens could be altered irrevocably by climate change, the head of the National Trust has warned.
Hilary McGrady, said that at Ham House in Richmond, west London, just 10 per cent of their daffodil bulbs now flowered because the warming climate was causing a drought in the spring.
https://www.telegraph.co.uk/news/2019/08/01/britains-formal-gardens-could-changed-forever-global-warming/
Meanwhile, back in the real world: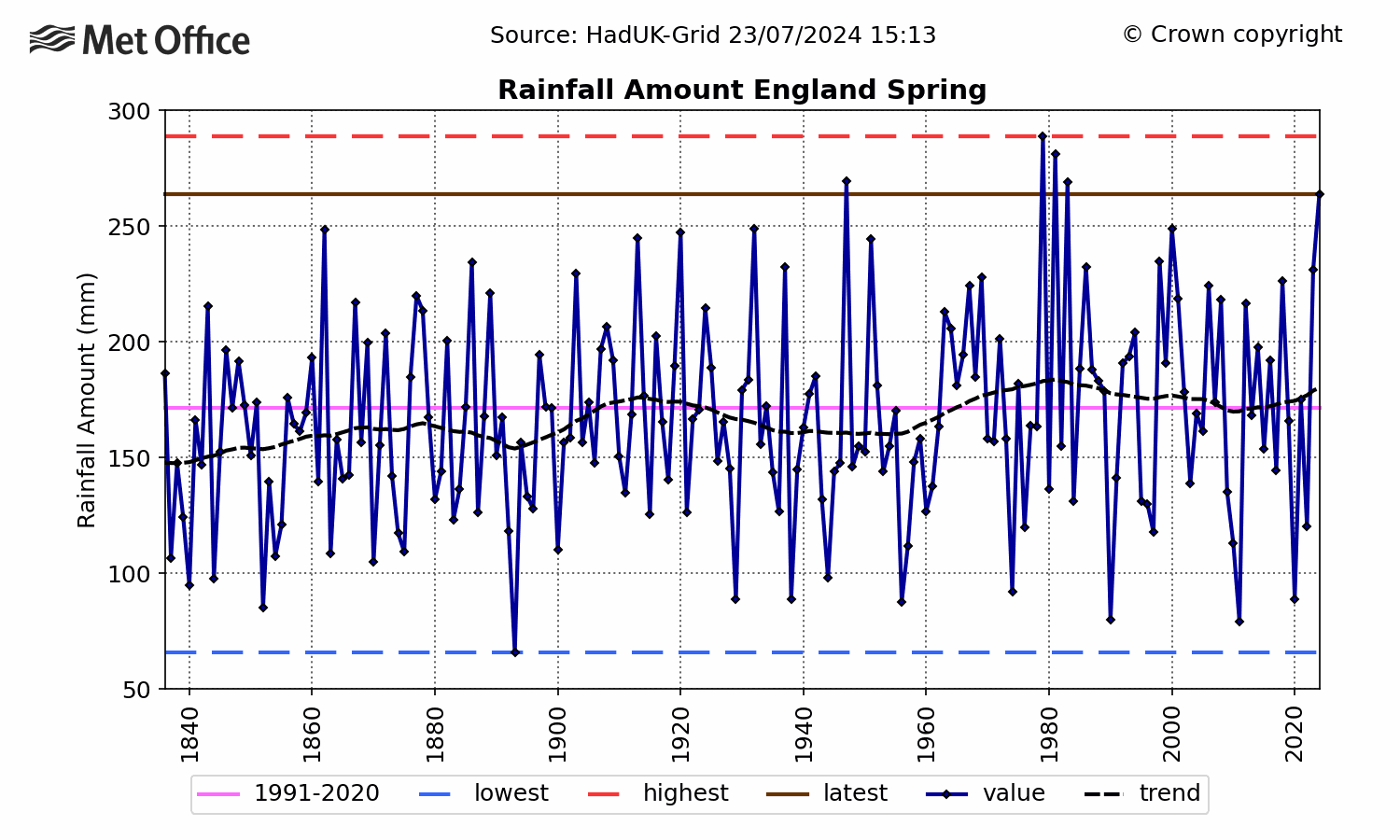 https://www.metoffice.gov.uk/research/climate/maps-and-data/uk-temperature-rainfall-and-sunshine-time-series
So who is this Hilary McGrady, who is apparently a climate expert?
She has just taken over from the absurd Helen Ghosh, and this is her bio from the NT:
Hilary will officially take over on 12 March, next year. She succeeds Helen Ghosh who announced earlier this year that she was stepping down to take up a new position.

Hilary, 51, has worked for the National Trust for 12 years, the last four of which have been in the executive team role of Chief Operating Officer.

As Chief Operating Officer, Hilary is responsible for the operation, care and management of all our places in England, Wales and Northern Ireland comprising almost 250,000 hectares of countryside, 778 miles of coastline and more than 500 historic buildings. She oversees their daily running, including conservation and visitor experience, along with the charity's commercial business. The Trust has enjoyed four consecutive years of growth in visitor numbers, income and conservation spend.

Hilary previously worked as the Trust's Regional Director firstly in Northern Ireland, then Wales and finally London and the South East.

Originally trained in graphic design, her career path started in the drinks industry in brand and marketing. In 1998, she moved to become director of a national arts charity and was subsequently seconded in 2002 to become CEO of Belfast's bid to become European Capital of Culture. A two-year return to the private sector as cultural tourism consultant preceded her move to the National Trust.
https://www.nationaltrust.org.uk/news/our-new-director-general
In other words, she has spent all of her career in marketing and quangocracy. Anything she says that has a proximity with the truth is pure coincidence.