Smart meter rollout delayed for four years (And Cost Rises Again!)
September 17, 2019
By Paul Homewood
h/t Joe Public
The government has pushed back the deadline for smart energy meter rollout by four years until 2024.
Previously, suppliers' deadline was the end of 2020, but energy firms had warned the technology was not ready.
But the extra time could lead to more years of frustration for customers, many of whom are fed up with the new meters they have been given.
It also means the cost of installing the new equipment is likely to rise further, to more than £13bn in total.
Customers are not obliged to have a smart meter fitted, but energy firms must have offered them to all UK households by the end of the new deadline.
The promise of smart meters was that readings would be automatic, billing would be easier, and a new world of flexible charges would be ushered in.
In practice, millions of people found they had new meters which did not work properly if they switched suppliers – and millions more have not been given the technology at all.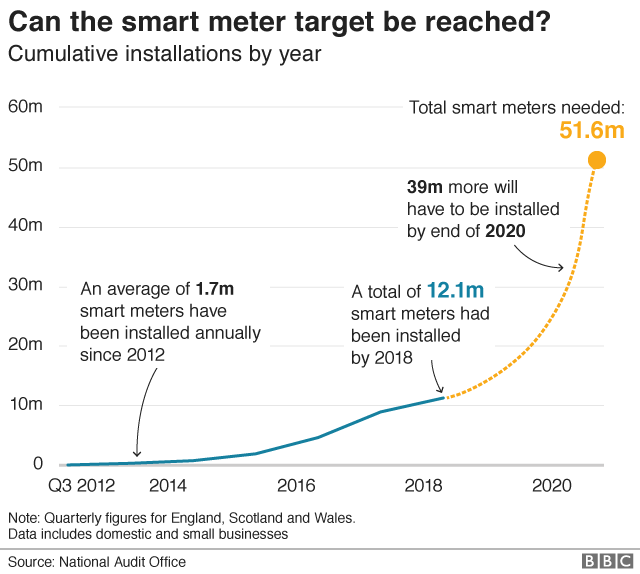 https://www.bbc.co.uk/news/business-49721436
The BBC forgot to mention that it is bill payers who will end up footing the bill for the £13bn, which is almost certainly an underestimate.
As for the new target, will we see 39 million more meters fitted in the next five years, when we've fitted only about 10 million in the last five years?
There is only one logical move, and that is to abandon the whole wretched programme.