A Wet Autumn For South Yorkshire
December 6, 2019
By Paul Homewood
The Met Office have now published their data for last month, and it confirms what I was saying weeks ago about the South Yorkshire floods:
https://www.metoffice.gov.uk/research/climate/maps-and-data/uk-actual-and-anomaly-maps
While most of the country has only had a moderately wet autumn (and Scotland has been drier than usual), a relatively small area encompassing South Yorkshire and the East Midlands has seen close to double the normal rainfall.
This rainfall excess has been a constant feature in that area throughout the autumn, exacerbating the heavy rain which fell on 7th November:
By contrast, across the UK as a whole autumn rainfall has only been slightly above average, ranking only 23rd wettest.
There is no indication that autumns are getting any wetter over the longer term: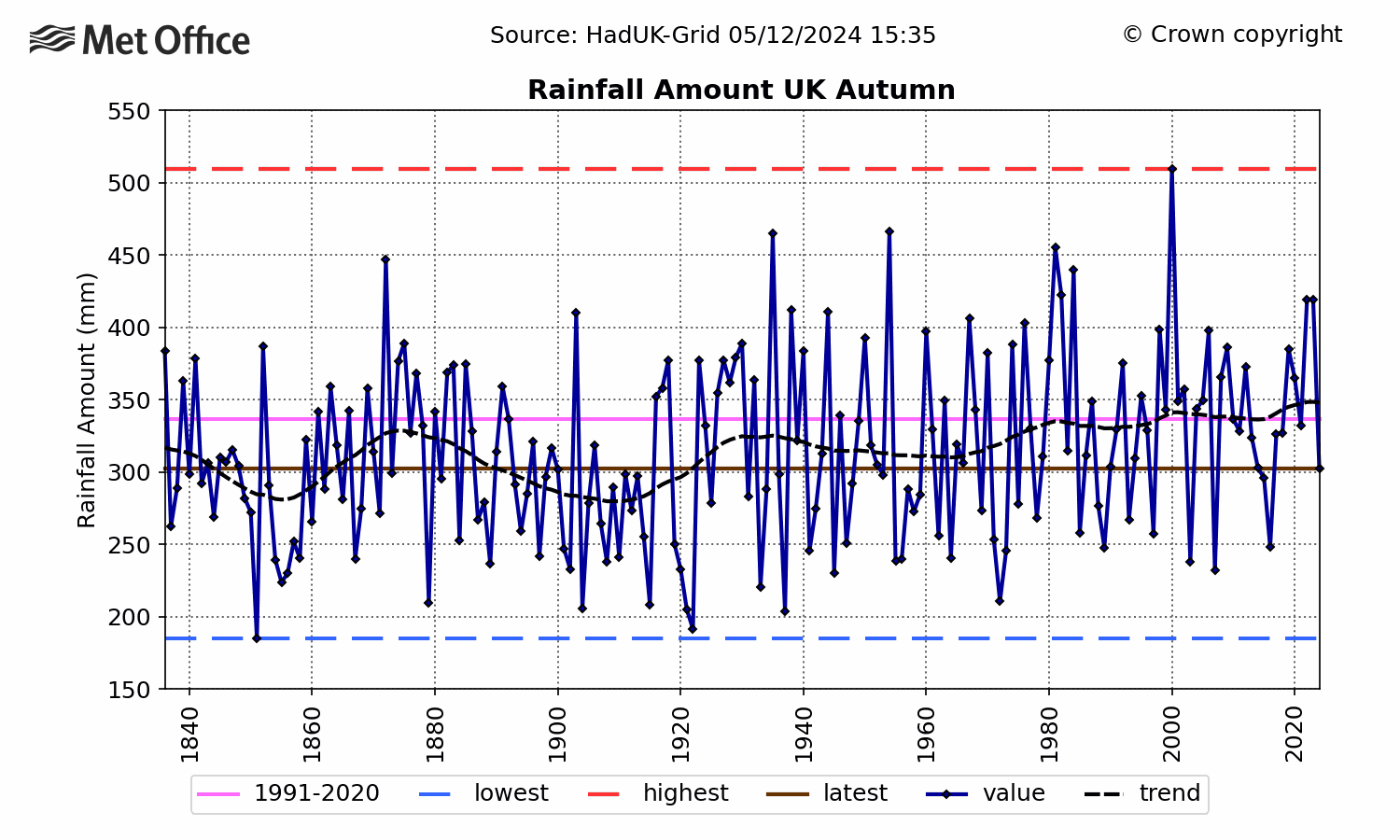 https://www.metoffice.gov.uk/research/climate/maps-and-data/uk-temperature-rainfall-and-sunshine-time-series
You will recall claims made by so-called experts that the floods were made much worse because of global warming. In fact, the autumn as a whole has been a cold one in the UK: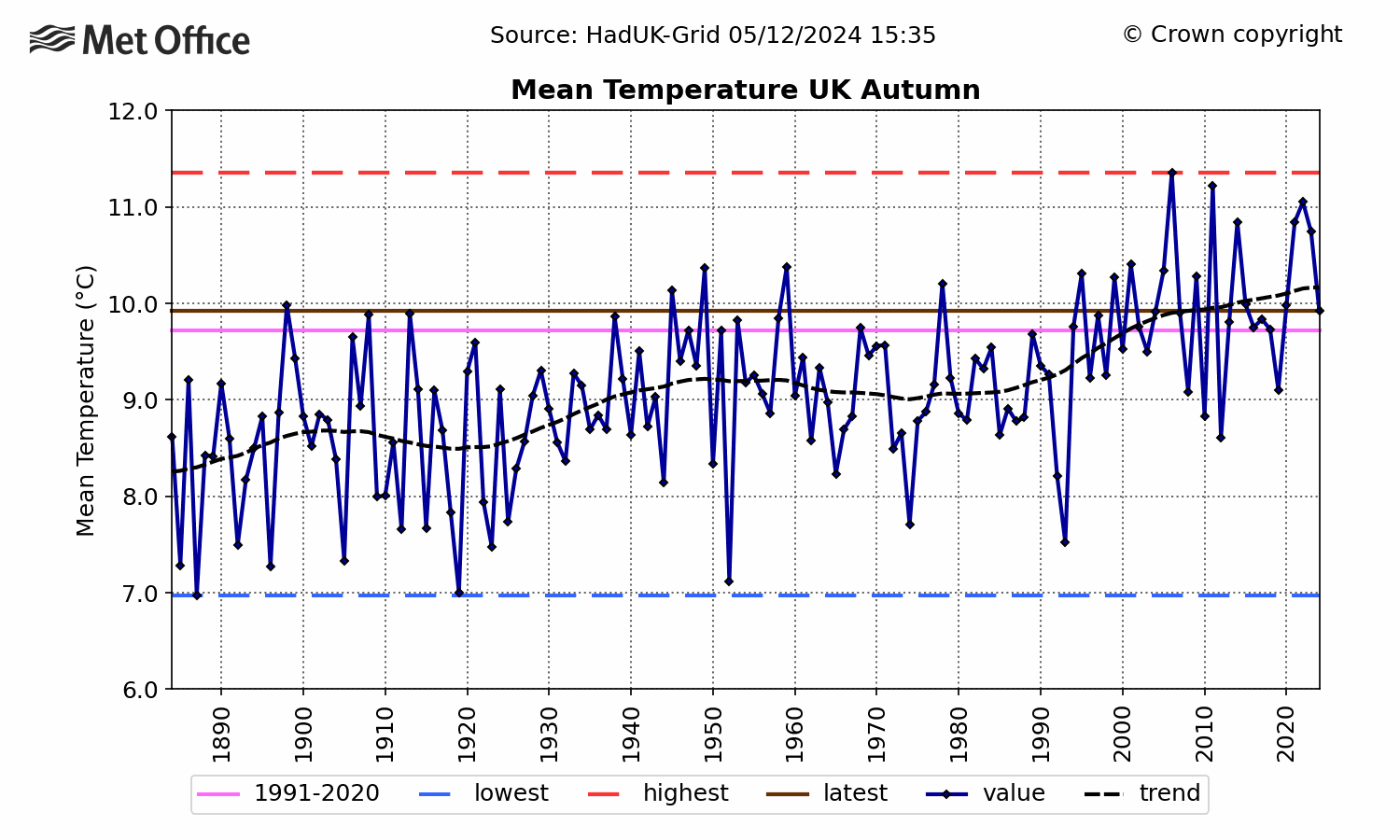 It is abundantly clear that the South Yorkshire and East Midland floods had nothing whatsoever to do with climate change, they were simply the result of unusual weather patterns, which brought several weeks of wet weather to that particular area.