Locals Accuse Environment Agency Of Criminal Neglect For Linc Floods–Say Extreme Rain Used To Be Worse
December 8, 2019
By Paul Homewood
h/t Philip Bratby
Philip sent me this newsletter from Vine House farm, near Spalding in Lincolnshire, centre of the very wet weather seen this autumn:
The wet weather continues. For us, here in South Lincolnshire, it has been the wettest Summer and Autumn since 1880. We had a year's rainfall (533mm/21ins) in five months, between June 7th and November 7th, and a further 76mm/3ins since then. 2019 is already the wettest year that I have recorded, with 725mm/28.5ins.  
In those five months in 1880, 660mm/26ins of rain fell. The River Glen burst its banks into Bourne South Fen and the River Welland breached near Crowland. A total of 939mm/37ins of rain fell that year. 
Our local drainage board started keeping rainfall records in 1829. During the first 60 recorded years, there were 15 years with over 762mm/30ins of rain. During the last 100 years, only two years were recorded with similar measurements of rain, so clearly we are getting less extreme events. The cause is that there is now more arable land, so more soil is getting washed into our rivers. This means rivers are getting shallower, their flow is reduced and, as we have more roads and houses, the quantity of water reaching the rivers is causing them to flood. The experts call it global warming and anticipate we will get more of these extreme events but here in South Lincolnshire we are getting fewer extreme events than we used to. 
Who are these experts and what do they know about drainage? During the last week in November I went North from here in Lincolnshire to the River Witham, a river controlled by the Environment Agency. I was appalled at its condition – it is very shallow as it has not been cleared out for 30 years. Many trees were growing along its edge, their branches in the water slowing the flow.  The Environment Agency expect it will burst its banks at some time but they do nothing while the trees get bigger and the river gets shallower. I call it criminal neglect. On Friday 29th November the Martin Delph, a tributary of the River Witham, burst its banks overflowing into Martin Fen.  
  
When anyone builds a house or a road in our drainage board district, that person has to pay some money to the drainage board. If it is a big enough housing estate that money will pay for the widening of a dyke, or drain, to the nearest pumping station, so ensuring that we can always take the water away in wet times.
Are the pumps big enough? I know they are because my Uncle, Ray Pick OBE, chairman of our local drainage board, installed some really big pumps in 1967 and not all of them have been used at the same time this summer. This means we have plenty of pumping capacity for the 80,000 acres (126sq.miles) we look after.
 https://www.vinehousefarm.co.uk/blog/
Nicholas Watts makes two telling comments:
Extremely wet weather used to be much more common in the past, notably in 1880
The disgraceful neglect of drainage systems by the Environment Agency – criminal neglect he describes it.
His claims about historical rainfall trends are borne out by Met Office data.
Sadly the local rainfall records he talks about are not published, but we do have the regional data, which goes back to 1873. The Central area most closely corresponds to the area affected by the recent floods, including Lincs, Notts and S Yorks: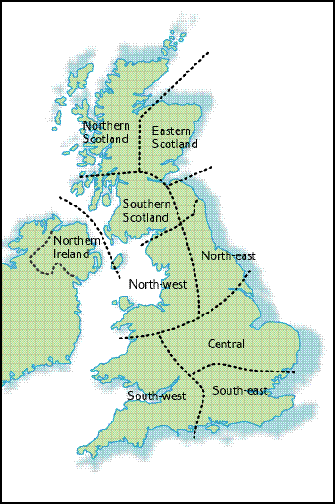 Using the meteorological year data, as obviously we don't have December's figures yet, we can see that year ranks 9th wettest. The wettest were 1877 and 1912, tied at 864.5mm.
Noticeable is the predominance of wet years from 1875 to 1883, four of which were wetter than this year.
As the series starts in 1873, we have no figures for 1872, which nationally was the wettest since 1766, on the England & Wales series. It is highly likely that 1872 would also be one of the wettest in Central England.
https://www.metoffice.gov.uk/hadobs/hadukp/ 
As for autumn rainfall alone, the pattern is not dissimilar. Again, we find a run of exceptionally wet autumns from 1875 to 1885.
1875, 2000 and 1960 are ranked higher than this autumn.
As Nicholas says, "clearly we are getting less extreme events".