Record February Rainfall? Pretty Meaningless Actually.
March 2, 2020
By Paul Homewood
As usual, you don't get the whole story from the BBC/Met Office:
Rainfall data from the Met Office has shown that last month was the wettest February since records began.
An average of 202.1mm rainfall fell, surpassing records for February 1990, when 193.4mm fell.
https://www.bbc.co.uk/news/uk-51686979
Their subliminal message is clear – record rainfall = record floods. However what they don't tell you is that February tends to be a drier month, Although rainfall last month was extremely high, it was far from being unprecedented when all months are considered.
But first, back one step!
As the map shows, virtually all of the country had at least double the average rainfall, other than the eastern tips, which would inevitably be relatively dry when the UK has been targeted all month with Atlantic storms:
 https://www.metoffice.gov.uk/research/climate/maps-and-data/uk-actual-and-anomaly-maps
To look at the impact on floods in England and Wales, we obviously need to ignore rainfall in Scotland and N Ireland.
And when we do that we see that the amount of rainfall last month was not unusual, when all months of the year are considered, either in England or Wales:
https://www.metoffice.gov.uk/research/climate/maps-and-data/uk-and-regional-series 
In England, February 2020 was only the 24th wettest months since 1862, Wetter months have occurred roughly every seven years on average.
In Wales, it was the 14th wettest.
The wettest month in England was all the way back in 1903, whilst in Wales it was during that notorious winter of 1929. Clearly a "record February" has nothing to do with "global warming".
It is true that February is a shorter month, but this has been mitigated by the fact that it is a leap year this year. But for that, Storm Jorge would have fallen on 1st March, probably reducing the February rainfall by 10mm or more.
As I noted, February tends to be a dry month, but meteorologically there is no reason why it should not be very wet some years.
In both England and Wales, the previous record for February rainfall was set in 1923, and neither show much in the way of long term trends for the month. This year, just as in 1923, meteorological conditions set up heavy rainfall throughout the month – translation- jet stream: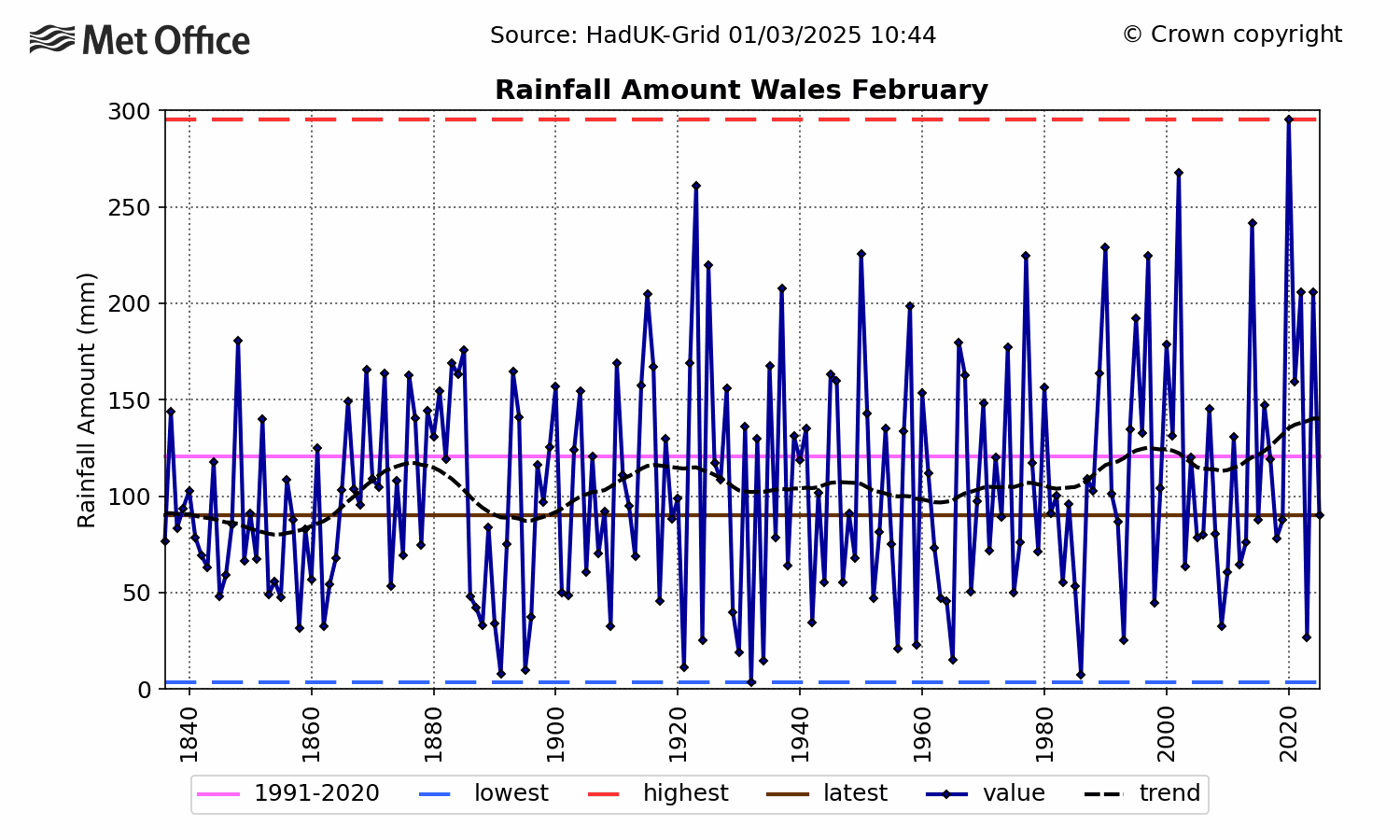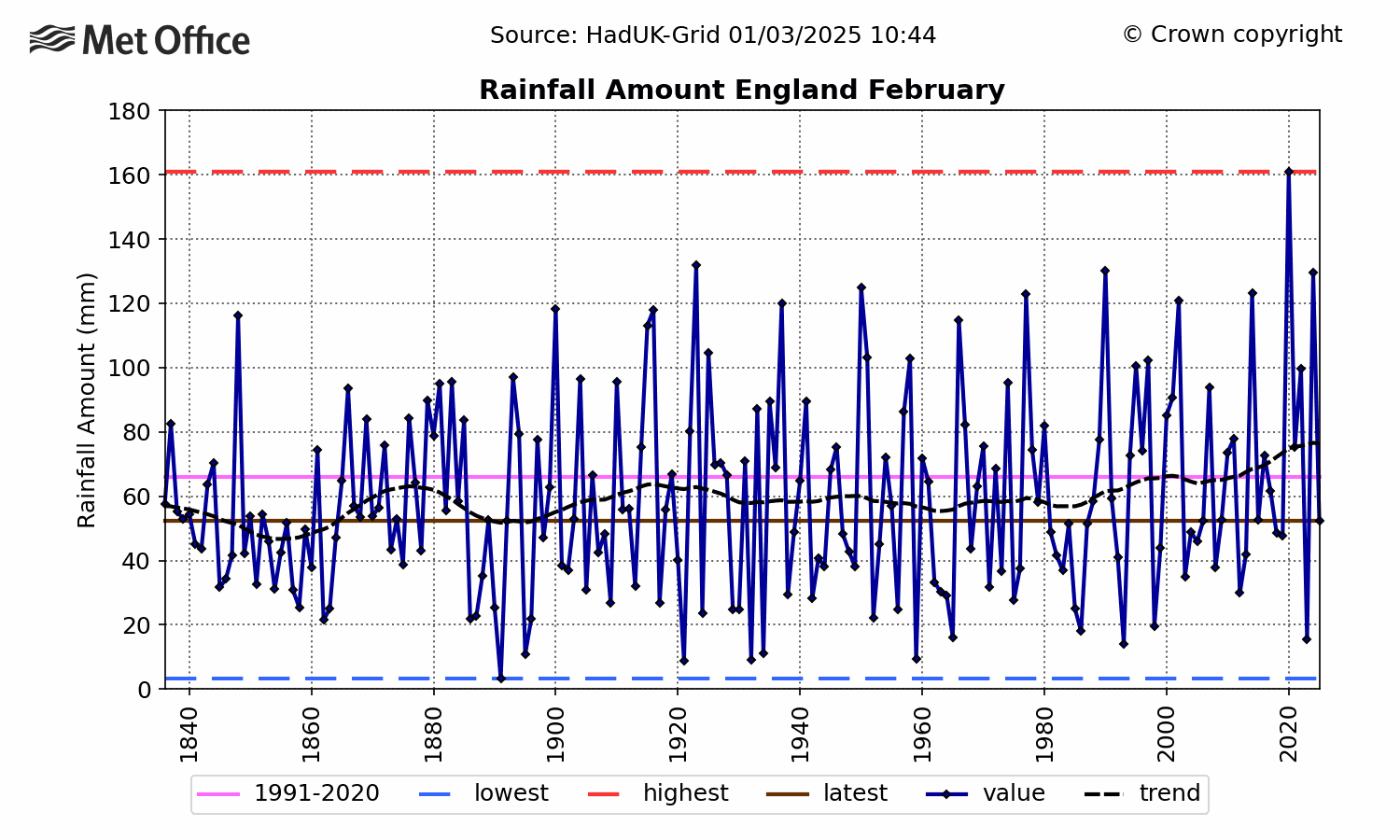 https://www.metoffice.gov.uk/research/climate/maps-and-data/uk-temperature-rainfall-and-sunshine-time-series
In simple terms, when you get a dominating influence of low pressure from the Atlantic in winter, you are going to get lots and lots of rain. And it does not matter whether this happens in February or any other month. You do not need a global warming theory to work that one out (unless your grant money depends on it).
https://digital.nmla.metoffice.gov.uk/IO_644b0116-ea09-421e-83a2-b8a207802aa9/
I will be doing a full analysis of the February floods in due course, once the Met Office have published their daily data. But from what we have seen so far, the Environment Agency does not have a leg to stand on, when it blames "unprecedented floods" on climate change.