Met Office's Jet Stream Deception
March 7, 2020
By Paul Homewood
The latest, shall we say "more than a bit misleading" press release from the Met Office!
https://www.metoffice.gov.uk/about-us/press-office/news/weather-and-climate/2020/2020-winter-february-stats
What I particularly object to is this:
Notice how they have managed link movements in the jet stream to climate change, with no evidence to back it up whatsoever.
However, the UK rainfall figures are heavily skewed by Scotland rainfall, which for whatever reason, has increased markedly since the 1980s: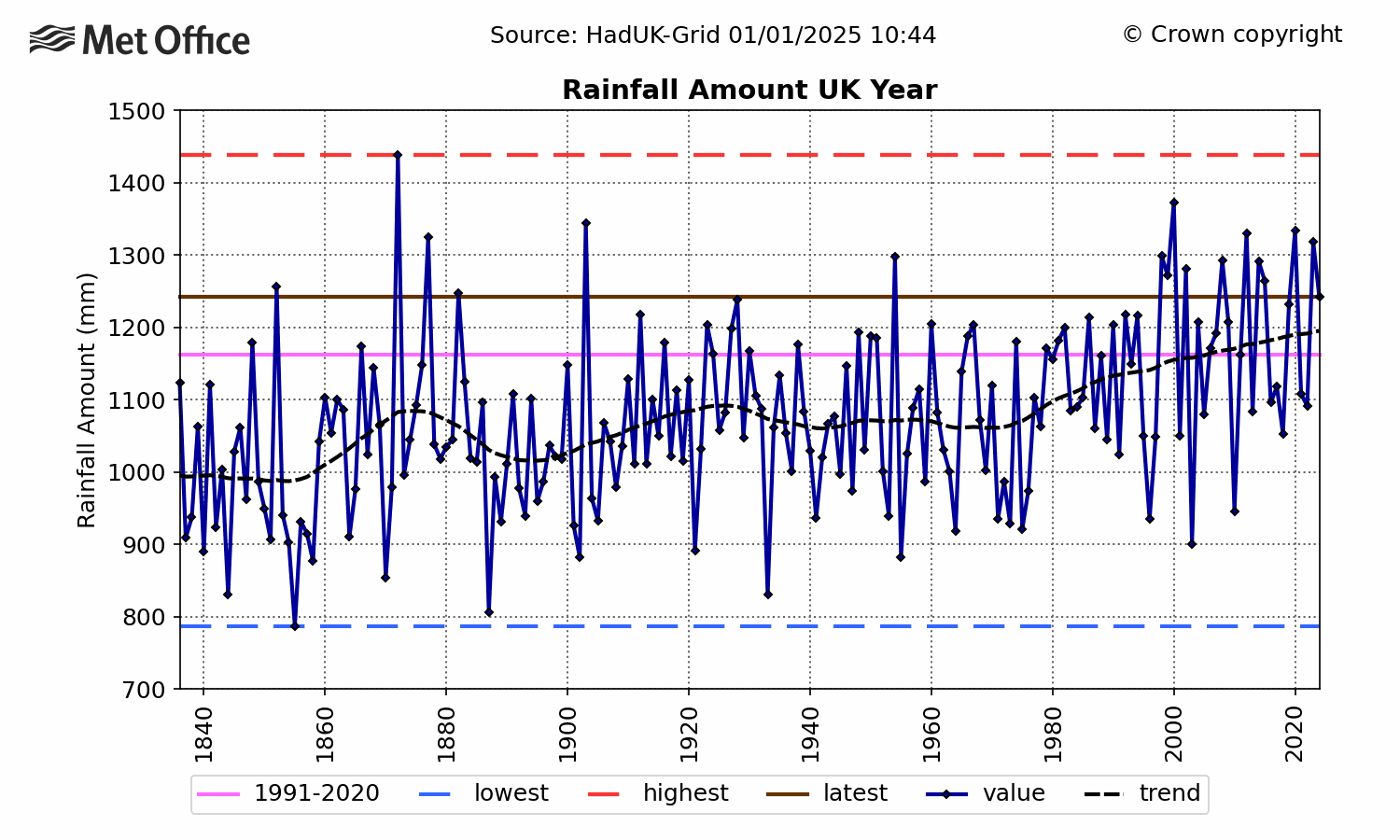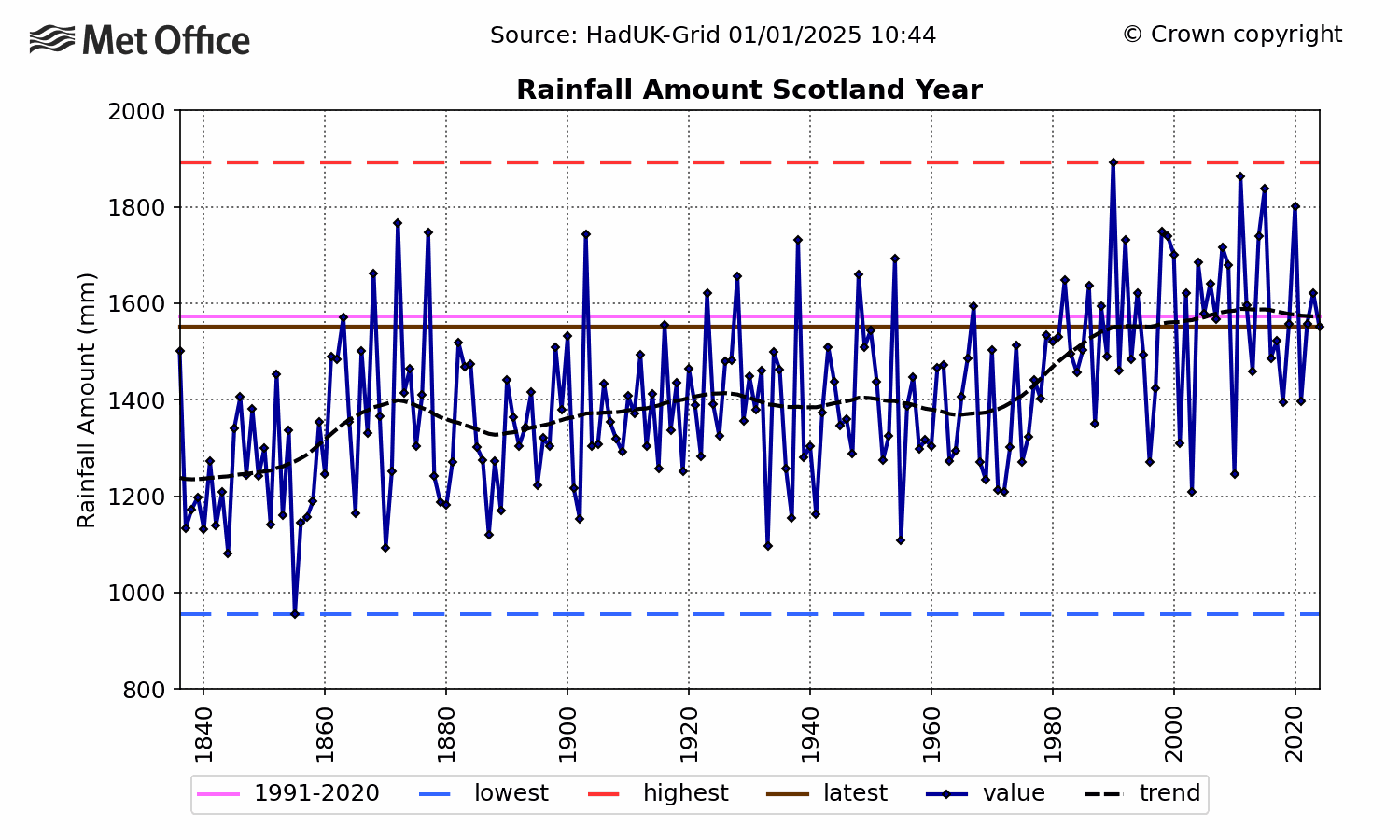 https://www.metoffice.gov.uk/research/climate/maps-and-data/uk-temperature-rainfall-and-sunshine-time-series
Bearing in mind that the stormy weather, floods and jet stream movement being discussed have only affected England and Wales, you might have thought the Met Office would call on rainfall data for these two countries, instead of relying on Scotland to bump up the figures.
And when we do that, we find a totally different picture to the one painted by the Met Office:
https://www.metoffice.gov.uk/hadobs/hadukp/data/monthly/HadEWP_monthly_qc.txt
Far from six out of ten years since 1998, we find that two years make it into the top ten – 2000 and 2012.
The wettest year was 1872, followed by 1768. And there is also evidence of clustering, such as 1848 & 1852, and 1872, 1877 & 1882. These prove that there is nothing unusual about the inclusion of two recent years, 2000 and 2012.
If annual rainfall totals are evidence of stormier weather, it is self evident that the recent wet and stormy weather has nothing at all to do with climate change.
It is a shame that the Met Office prefer to put their own alarmist spin on these matters, rather than give the public the facts.