BBC Plug Renewables, But Ignore What Really Keeps Our Grid Afloat
April 29, 2020
By Paul Homewood
Meanwhile the BBC's One Show has been plugging renewables, with a slot showing how pumped storage and Drax biomass are helping to keep the power flowing:
https://twitter.com/Draxnews/status/1255175436692344832
The episode is available on iPlayer here, at about 4 mins in.
It starts with a visit to the pumped storage at Cruachan, which helps to mop up surplus power, as well as providing power when needed.
Pumped storage is of course an important part of the National Grid's toolbox for short term balancing. However it is tiny in relation to the Grid's overall needs. Cruachan, for instance,  only has capacity of 440 MW and 7.1 GWh. In other words, it can supply electricity for only 16 hours at full load.
This is fine when the Grid needs to make tiny adjustments to maintain frequency, but is next to useless for anything else.
Drax biomass can of course provide greater flexibility, but the programme might have pointed out that vast swathes of US pristine forest are being chopped down to fuel it!
The slot ends with the National Grid chap assuring us that there will be no blackouts. But it would have been nice if he could have brought himself to admit that this is only possible because of the availability of large amounts of gas-fired power, which has often been supplying half of our power this month:
https://www.solar.sheffield.ac.uk/pvlive/#
FOOTNOTE
There is an interesting chart included in the above twitter feed, posted by Drax apparently (who own Cruachan):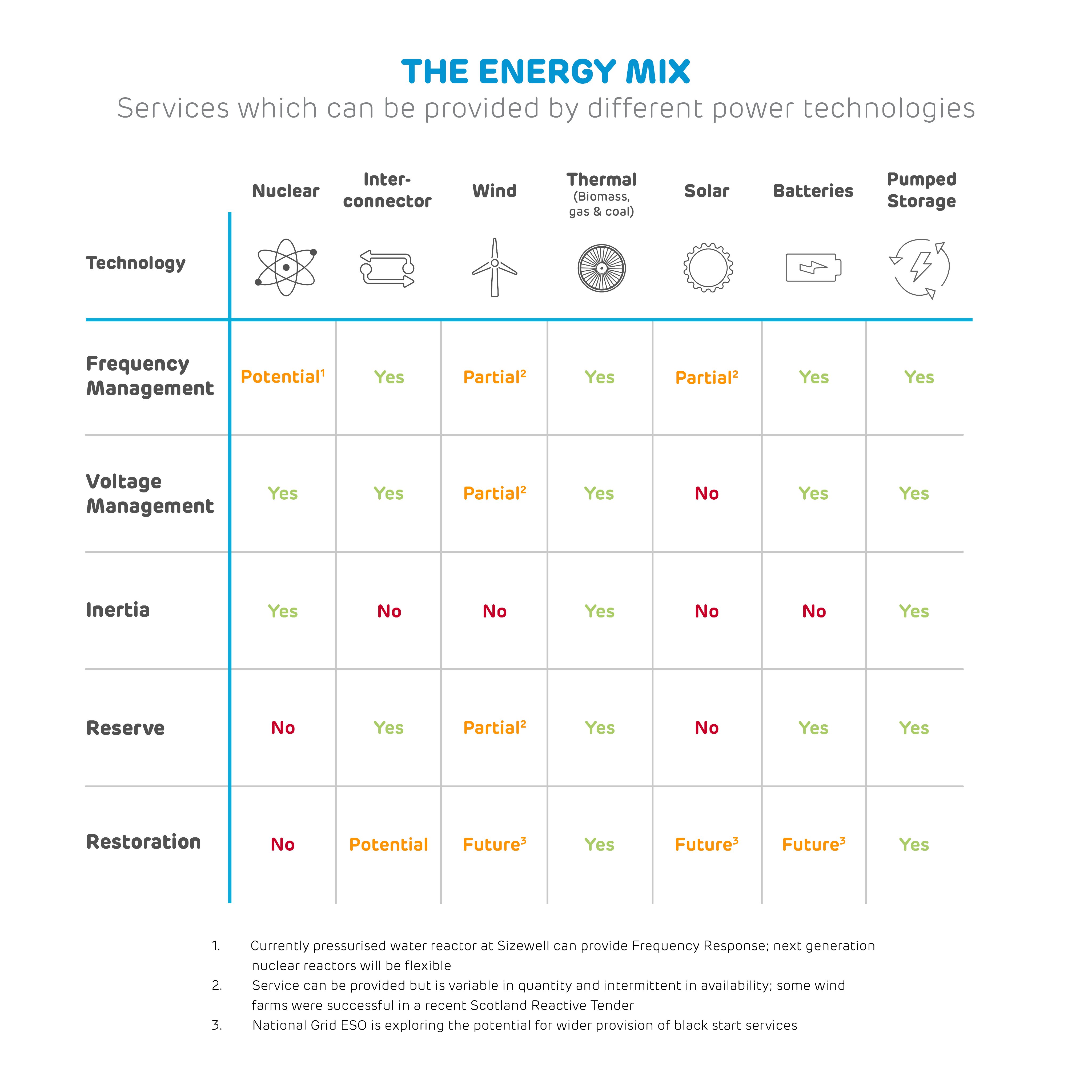 It is obviously intended to advertise the advantages of pumped storage, but it also highlights the very real drawbacks of wind and solar.