BBC's Fake Claim About "Hottest May"
June 5, 2020
By Paul Homewood
I was tipped off about this by BBC Fact Check:
https://www.bbc.co.uk/sounds/play/m000jpf8
On the BBC Today programme on Radio 4, at 2hrs 8mins 50 seconds in, and in the actual news slot, this statement was read out:
 Last month was the hottest May on record globally as well as in the UK.
I make no comment about the global numbers, but would simply point out that none of the official agencies have released their data for May. The BBC claim comes from Copernicus, the EU agency, not regarded as a reliable source.
However the BBC claim about the UK is hopelessly wide of the mark. According to the Met Office, last month was only the 15th warmest May since 1884, and was not even as warm as 1893 and 1911!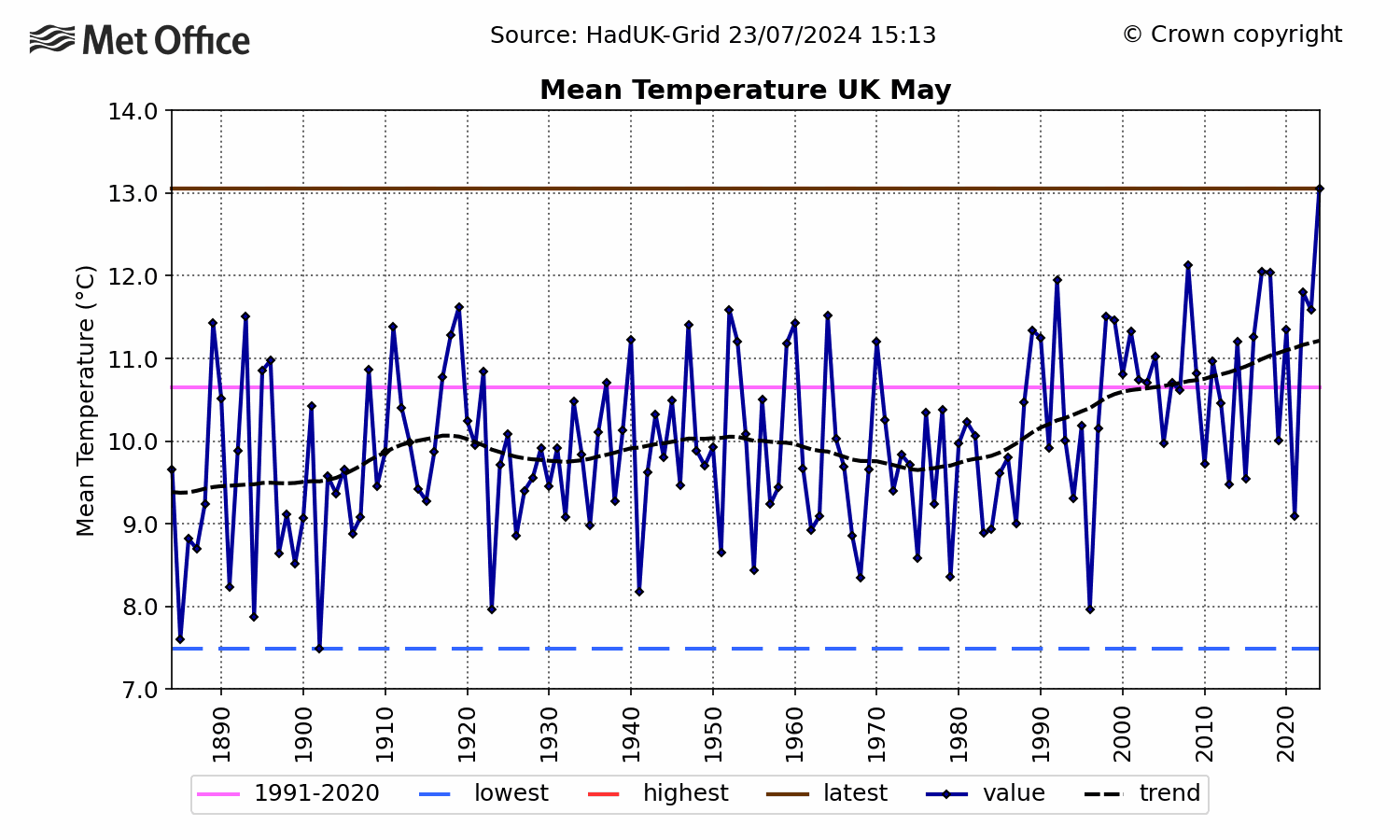 https://www.metoffice.gov.uk/research/climate/maps-and-data/uk-temperature-rainfall-and-sunshine-time-series
Such sloppy reporting is only too common at the BBC, and not just where climate change is concerned. It only takes a minute to find the Met Office data, and I find it hard to understand why the programme editors did not think it worthwhile checking such an outlandish claim first.
Needless to say, I have filed a complaint, to add to the list of BBC climate lies!!