BBC Blame Dire Wheat Harvests On Climate Change
August 27, 2020
By Paul Homewood
The price of flour and bread is set to rise after what could be the worst UK wheat harvest in 40 years, the industry is warning.
Farmers say that the extreme weather over the last year is likely to mean wheat yields are down by up to 40%.
As a result, some millers have already increased the price of flour by 10% and they warn a no-deal Brexit could push up prices even further.
And we're likely to see more of the same weather in future, experts say.
The UK Met Office told BBC News that the extremes of wet and hot conditions that have marked this year are likely to become more common as our climate continues to change.
Triple-whammy
Wheat farmers have been hit with a triple-whammy of severe weather, according to the National Farmers' Union (NFU).
First off, unusually heavy rain in the autumn meant many farmers could not plant as much wheat as they usually would. What they did plant did not thrive in the waterlogged soil.
That was followed by the wettest February on record.
Storms Ciara and Dennis battered much of the UK in the early and middle of the month, causing widespread flooding. They were followed by Storm Jorge at the end of February.
Then we had the very hot and dry spring which caused droughts in many areas of the UK, making it hard for the crop to take up nutrients from the soil.
Finally, the heavy rain this August meant many farmers have had to delay harvesting their crops.
Weather extremes
A spokesperson for the Met Office explained: "UK climate projections show a trend towards hotter and drier summers and warmer, wetter winters."
https://www.bbc.co.uk/news/science-environment-53921121
In fact, the major reason for the lower harvest this year is that farmers opted to plant less wheat last autumn, and instead concentrate on spring barley instead:
  https://www.gov.uk/government/statistics/farming-statistics-provisional-arable-crop-areas-as-at-1-june-2020-england
Sharp year-on-year drops in wheat production are not uncommon in the UK, and usually for similar reasons as this year:
http://www.fao.org/faostat/en/#compare
And ironically last year, which the Met Office ludicrously described as extreme, cereal yields jumped to near record highs:
https://notalotofpeopleknowthat.wordpress.com/2020/01/03/met-offices-extreme-weather-year-brings-record-cereal-yields/
But what about the weather this time around?
Well, last autumn was wetter than average, but nowhere near the wettest on record: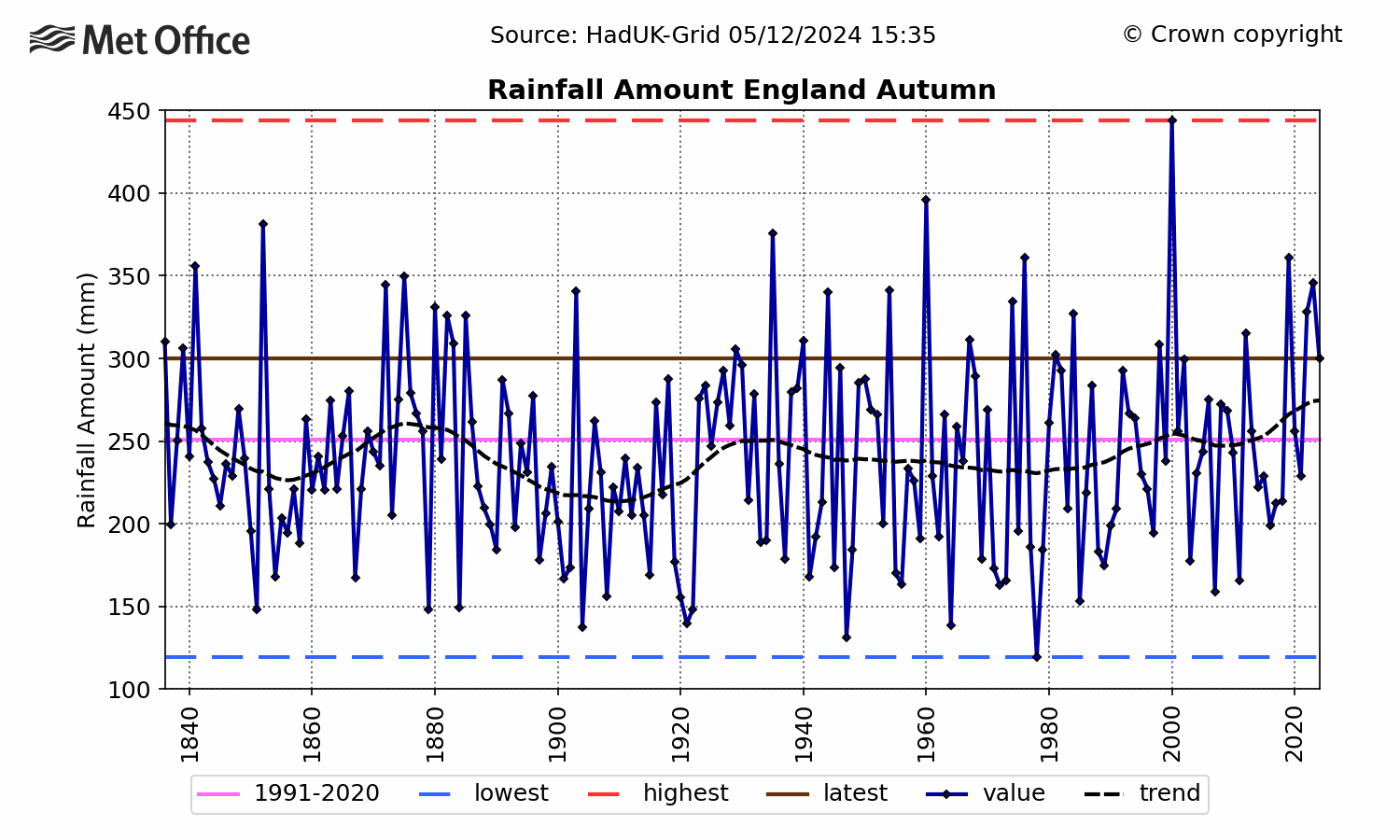 And neither was the winter: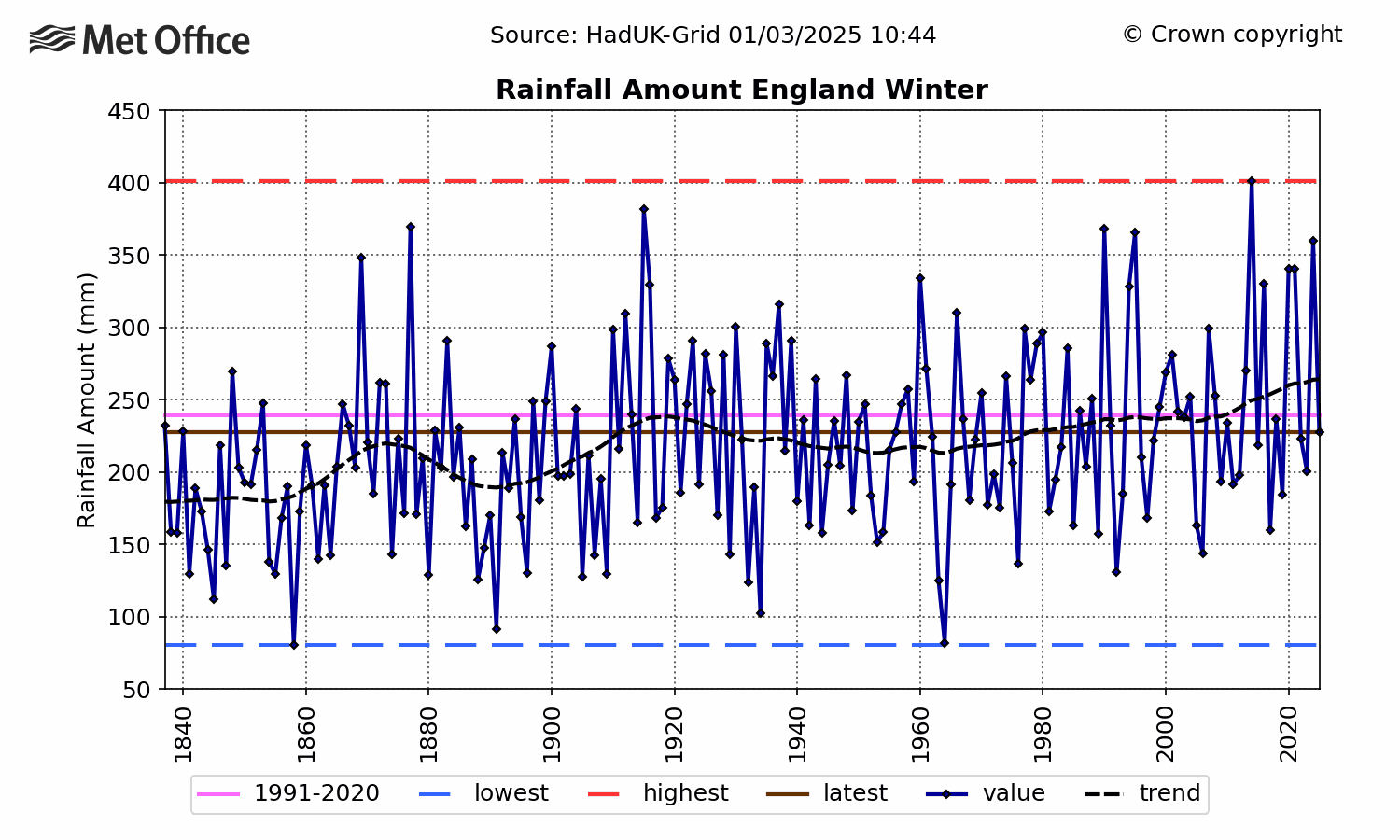 And this spring was not the driest either: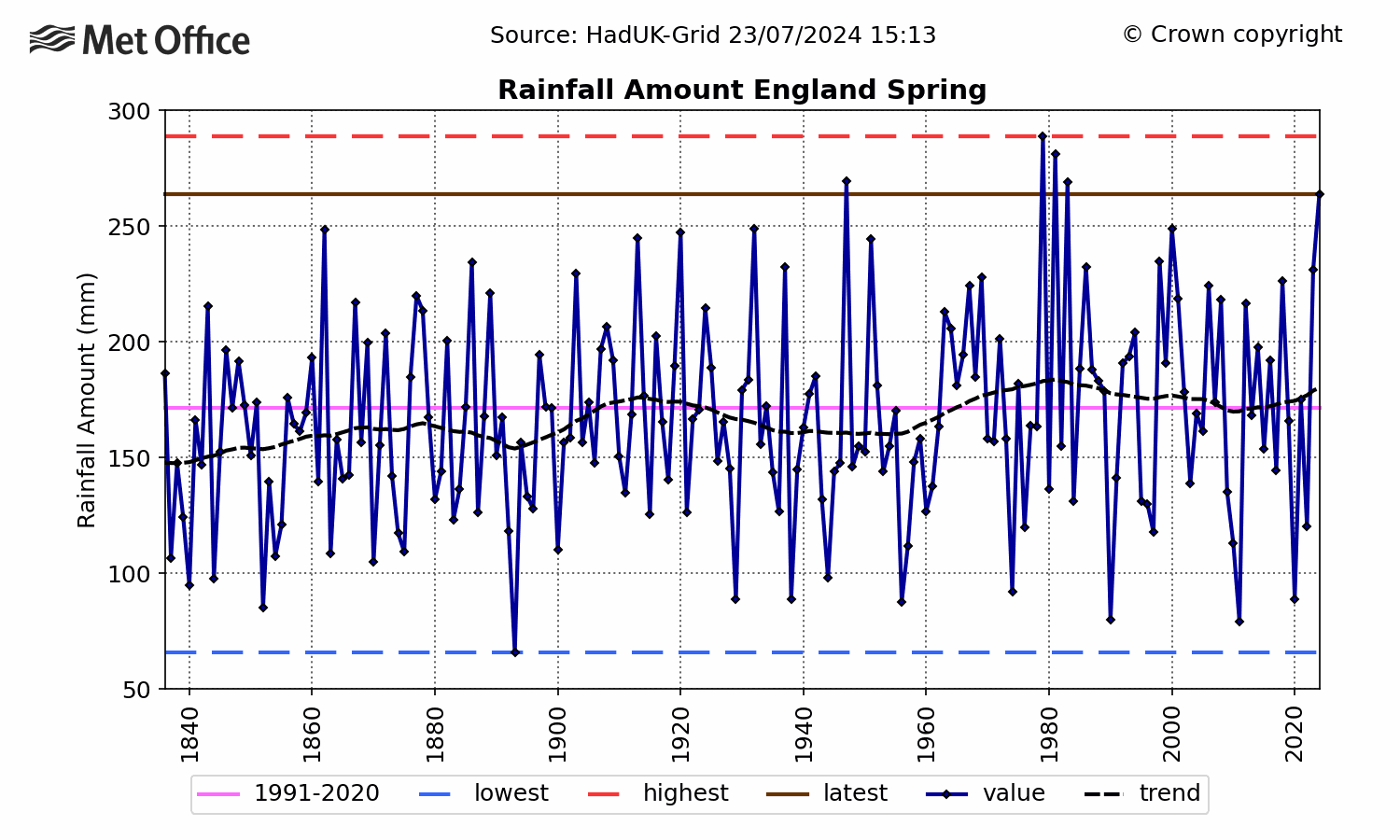 As for this month, preliminary data suggests it will be drier than average. Looking at the long term trend, wet Augusts were much more of a problem in past decades: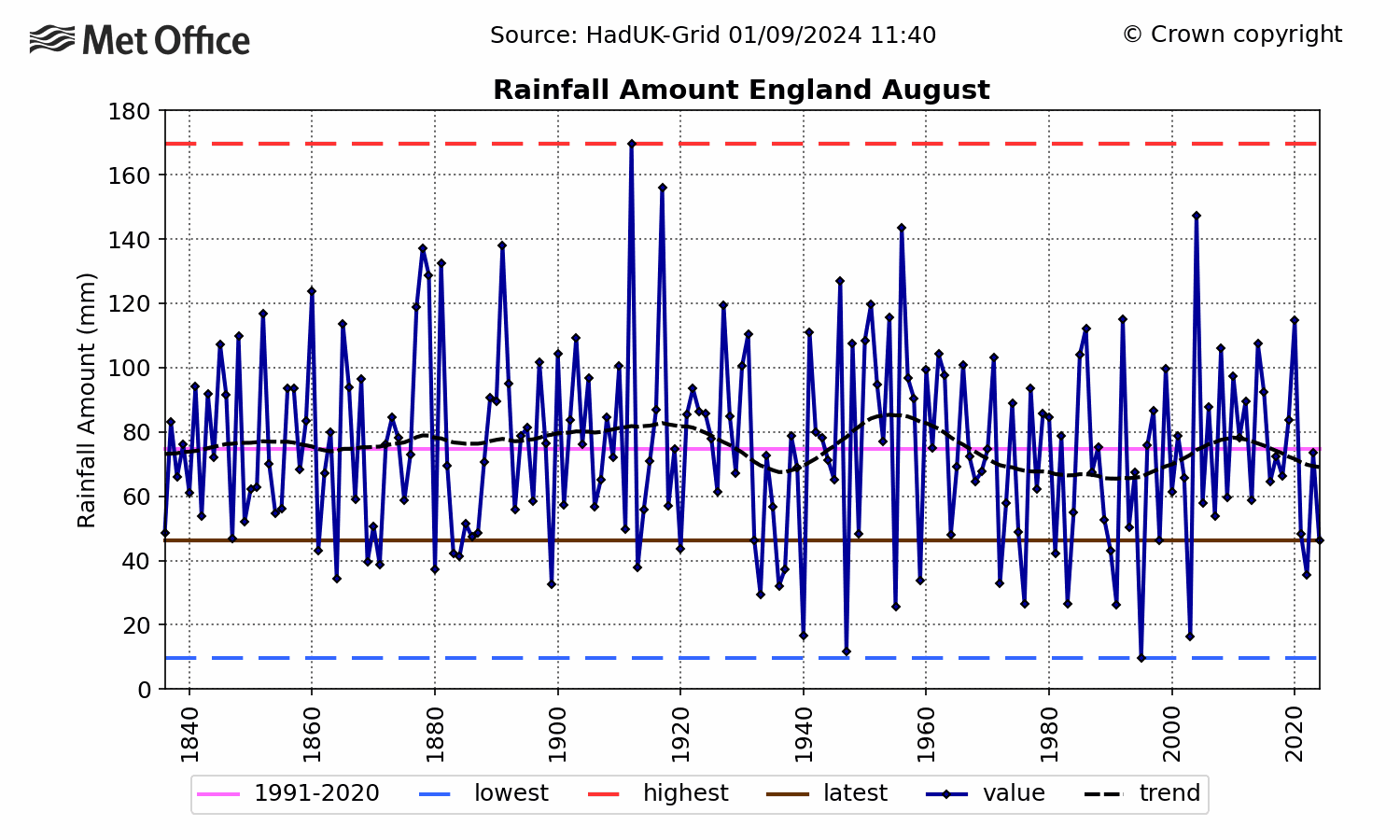 In short, the weather has been far from ideal in the last 12 months as far as farming is concerned, but there is not the slightest evidence that this is part of a longer term trend.