Who Wrote The Climate Assembly Report?
November 15, 2020
By Paul Homewood
The new survey on the Climate Assembly's recommendations reminded me to take another look at their report, which was published in September: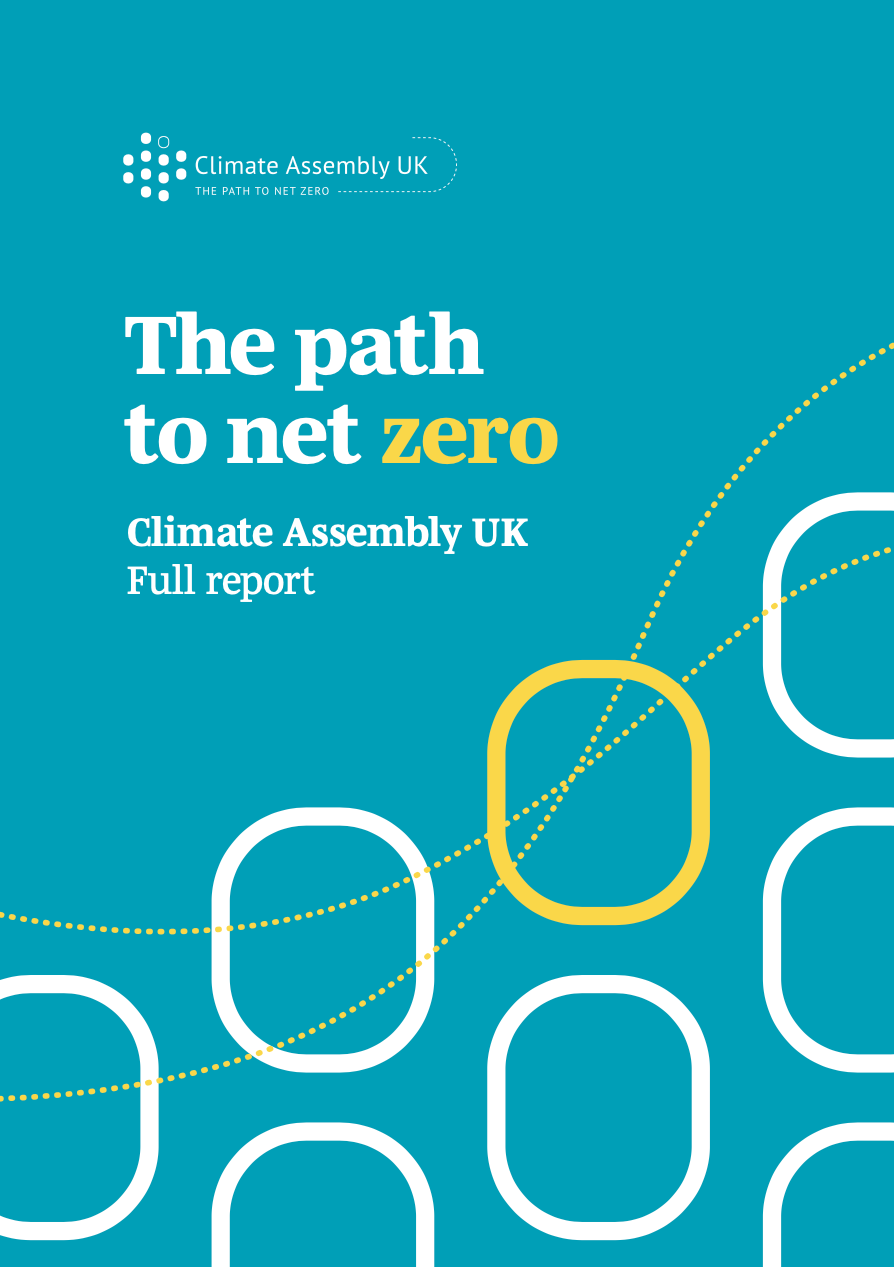 https://www.climateassembly.uk/report/
First thing we need to remind ourselves is that the Assembly was originally set up by the six Select Committees of the House of Commons. Government was never actually involved in it, and it is Parliament which is responsible for this new survey., not government, as some people wrongly believe.
The purpose of their creation was quite clear, to put pressure on government to take action, as the Climate Assembly's own website makes clear:
In a statement opening the report, Assembly members said that it is "imperative that there is strong and clear leadership from Government" that should "forge a cross-party consensus that allows for certainty, long-term planning and a phased transition" and stress that "now is not the time for scoring party political points." One assembly member commented: "It is the ambition of every government to remain in power. This ambition has, in the past, limited government's appetite to take bold and decisive action on policies which might prove too hard or unpopular with the electorate. This can no longer be the case."
"This is an extremely important contribution to the debate on how the UK reaches our net zero target and I hope it gives impetus to policy makers to take bold action to reduce our emissions. The range of voices within these pages reflect our population. The fact that assembly members have been able to arrive at clear recommendations whilst respecting each others' values and experiences sets an example for us all. Participants speak of their learning, how they clarified their views and their respect for each other's perspectives, even when they didn't agree. Their voices are front and centre, just as they should be. "It is vital that Parliament and Government examine and use the recommendations which the Assembly sets out today. Assembly members agree that the task of reaching net zero is a responsibility shared by all generations and we thank them for doing just that, giving up their time to listen, understand, debate and propose solutions which are underpinned by a desire to be fair to everyone in our society, and to retain freedom and choice for individuals and local areas wherever possible."

Welcoming the publication of the report, Chair of the Business, Energy and Industrial Strategy Select Committee, Darren Jones MP

In response to calls for strong government leadership and cross-party cooperation, the Chairs of the six commissioning Select Committees have written a letter to the Prime Minister, urging him to ensure that the Government acts on the recommendations of Climate Assembly UK by "showing leadership at the very highest level of government" ahead of the UK hosting COP26 in November 2021.
https://www.climateassembly.uk/news/uk-path-net-zero-must-be-underpinned-education-choice-fairness-and-political-consensus-urges-climate-assembly/
The first thing that struck me though was the length of the report, all of 556 pages. There is simply no way that a bunch of 108 nobodies would have managed to write the introduction, never mind a long report such as this one.
So who did write it then? Step forward the "Expert Leads"!
https://www.climateassembly.uk/report/read/#preface
We know all about Chris Stark, the global warming zealot who runs Gummer's CCC.
Jim Watson, currently  Professor of Energy Policy and Research Director at the UCL Institute for Sustainable Resources, is no better, with over twenty years working in climate change related areas.
Neither will you get any objective or independent contributions form Lorraine Whitmarsh. Not only is she an Affiliate Member of the Tyndall Centre, she is also an environmental psychologist, specialising in perceptions and behaviour in relation to climate change, energy and transport at the University of Bath.
Finally we have Rebecca Willis. You only need to read her resumee to realise how biased her views will be:
Rebecca Willis is a researcher with twenty years' experience in environment and sustainability policy and practice, at international, national and local level. She is a Professor in Practice at Lancaster Environment Centre, and an Expert Lead for Climate Assembly UK, the national Citizens' Assembly commissioned by Parliament. In 2009 Rebecca founded Green Alliance's Climate Leadership Programme, an initiative to support Members of the UK Parliament, and still supports Green Alliance's work in this area.
https://www.rebeccawillis.co.uk/
Plainly this Gang of Four knew exactly what their report would say before they even wrote it. The views of the Assembly members were irrelevant, and all they were allowed was a vote on the extent to which they agreed with what the experts told them they had to say, assisted of course with a nudge and a wink, along with a bit of arm twisting where necessary.
A glance at the section, "In The Home", shows how this all worked:
Much of it is, of course, management speak mumbo jumbo – the need for information, energy market rules and so on.
But the central points were:
Ban on gas boilers, and replacement with heat pumps, hydrogen and district heating.
Retrofit insulation.
At no stage in the report is there any indication that the potential costs of these choices was discussed, although evidently some members did suggest that cost would be a problem.
To get around this, most members voted that government should foot the bill.
It is worth noting, by the way, that this particular topic was only discussed by a 35-member subset of the full 108 Assembly members.
The whole report covered many other topics of course, such as renewable energy, cars, air travel and so on. No doubt the very pertinent matters of cost and practicability were ignored in those as well.
Which makes it all the more astonishing that this new survey only allows us to give our opinions on meat eating and buying less goods. Evidently the public are not allowed to have a view on gas boilers, electric cars and flight taxes.
Naturally the results from both this Chapter and the report as a whole were exactly what the "Experts" wanted, and can now be used to bludgeon the government.
It will, of course, be government which will get the blame when the public get the bill, and not the CCC, the Select Committees, or the assorted gangs of green fanatics. Which evidently what their plan was all along.