February Weather Present & Past
March 7, 2021
By Paul Homewood
Last month we looked back at January weather in 1941, 1951, 1961 and 1971, to see how it compared with this year. Time to take a look at February.
Overall both temperatures and rainfall in England were close to average. (Note the Met Office are still incorrectly using 1981-2010 as the baseline).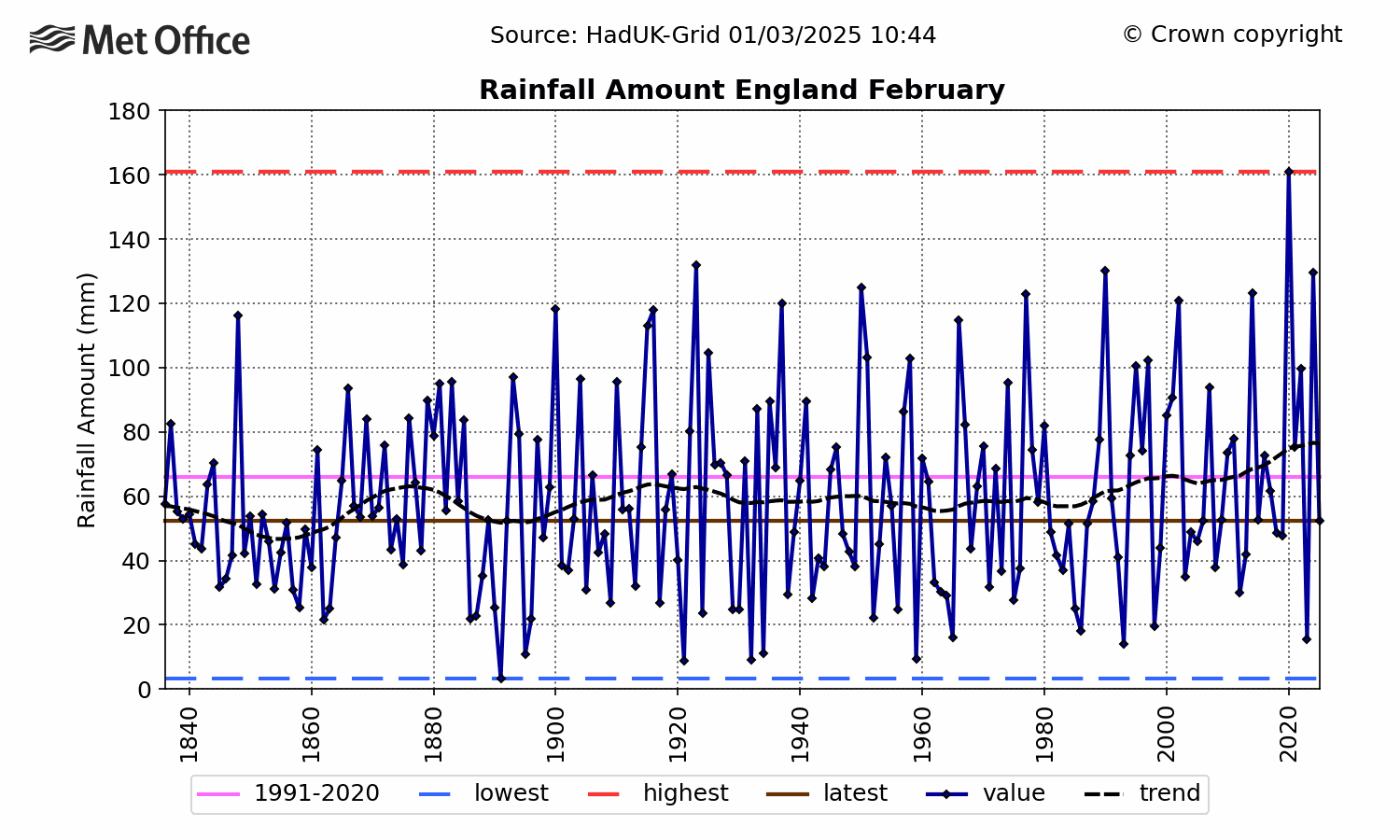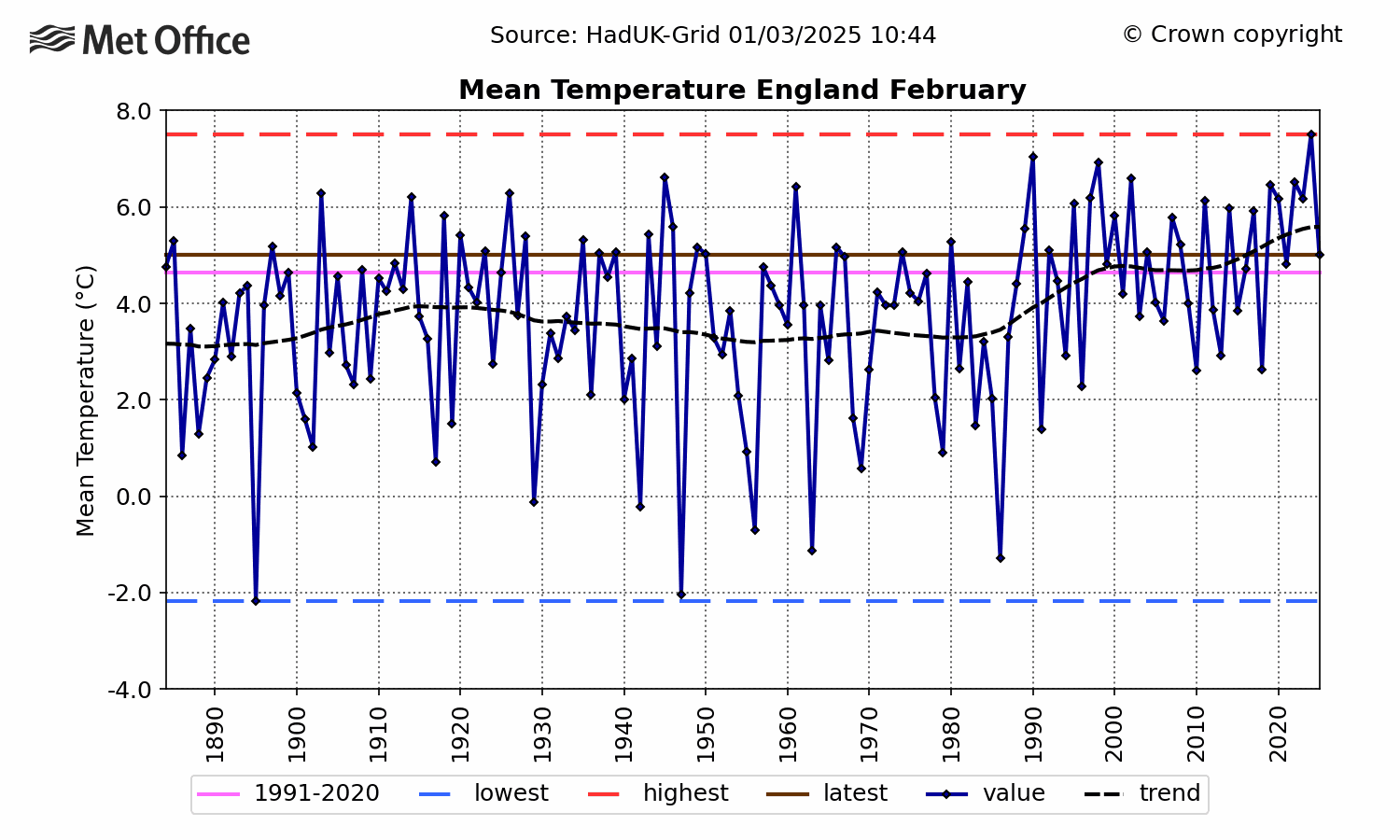 https://www.metoffice.gov.uk/research/climate/maps-and-data/uk-temperature-rainfall-and-sunshine-time-series
Comparison with our four other years shows that this February is in the middle for both temperature and rainfall:
The Met Office highlights indicate at all unusual, having to resort as usual to Honister Pass for rainfall extremes:
https://www.metoffice.gov.uk/research/climate/maps-and-data/summaries/index
.
February 1941 was largely notable for heavy snowfall, particularly from the 18th to 20th, when some barely believable amounts fell in north east England and south east Scotland, with 42 inches at Durham.
There were also severe gales at times:
February 1951 was a cold, snowy and wet month, with particularly heavy rainfall in the south east, which received three times the monthly average.
It was a very stormy month too.
Although cold dominated, there were some exceptionally mild days with temperatures reaching 54F, or 12C.
.
Ten years later, February was unusually mild. The highest temperature during the month was 18.3C at Bromley, while Hampstead and Kew had their warmest February on record.
Despite the overall mildness, snow was widespread in the Midlands and North.
It was also a particularly stormy month, with a record gust at Tiree of 101 Kt, 116 mph. Winds reached gale force on 22 days in Scotland, and 20 days in England & Wales.
February 1971 was dry for much of the country, but there were heavy falls of rain in the north west.
https://digital.nmla.metoffice.gov.uk/SO_7498a04d-6a40-4207-a27f-772663ffd2fc/ 
These four years from the Met Office archives show above all that there is no such thing as "normal weather". Heavy rain, snow, gales, mild and cold weather all appear, often separated by only a few days.