March Weather Past & Present
April 8, 2021
By Paul Homewood
Last month's weather was as unremarkable as it can get. This is all the Met Office can summon up:
https://www.metoffice.gov.uk/research/climate/maps-and-data/summaries/index
Note they are still incorrectly using 1981-2010 as the baseline, instead of 1991-2020. The latter would of course tend to give lower anomalies. For instance, March was only 0.7C above the 1991-2020 average, rather than 0.9C. Both temperatures and rainfall were in any case perfectly normal.
Even the warm day on the 30th was not as hot as days in March 1968, or for that matter March 1929 and 1965.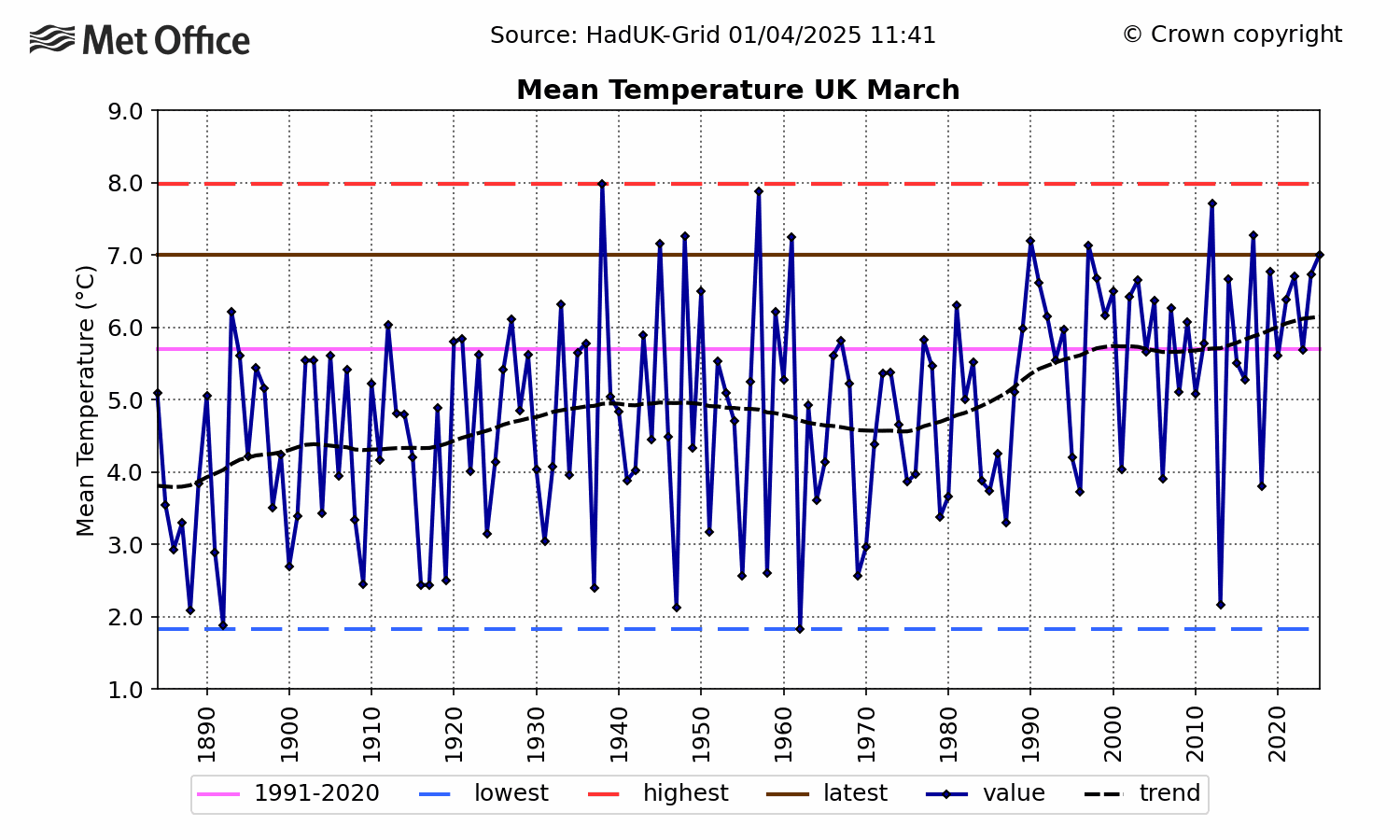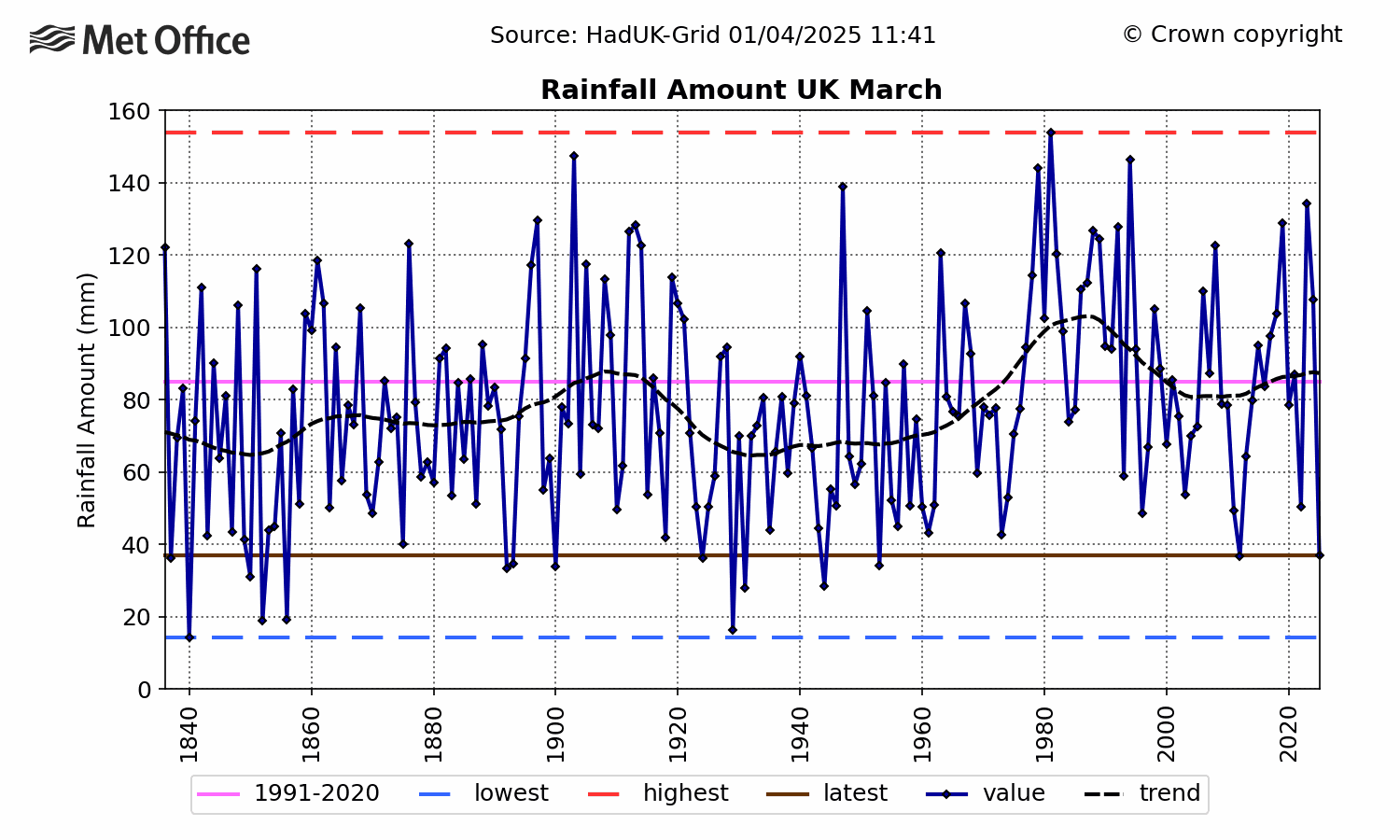 How did last month compare with 50, 60, 70 and 80 years ago?
March 1941 was a pretty miserable affair, but mainly notable for the severe snowstorm in the north of Scotland at the end of the month:
Ten years later, March was another miserable month, cold and very wet:
In total contrast to the above two years, march 1961 was mild and unusually dry. Indeed it was 0.8C warmer than last month, and is the sixth warmest March on record in the UK:
Finally we come to 1971, which was mainly notable for heavy prolonged rain in the third week:
As we saw in February, there is no such thing as "normal weather" in Britain.