Kentucky Tornado Updates
December 13, 2021
By Paul Homewood
Just a few updates on the weekend's tornado outbreak:
NWS Kentucky have confirmed three EF-3 tornadoes in the state, including the one which hit Mayfield:
https://www.weather.gov/lmk/dec11_2021_tornado_survey_results 
Meteorologist Chris Martz has tweeted, confirming that EF-3+ tornado activity has halved since the 1950s:
The Edwardsville, Illinois tornado, which destroyed the Amazon warehouse there, has also been categorised as EF-3. The Illinois State Climatologist's map below shows that tornadoes in the state during December are not unheard of, including several EF-3s, as well as EF-4s and one EF-5: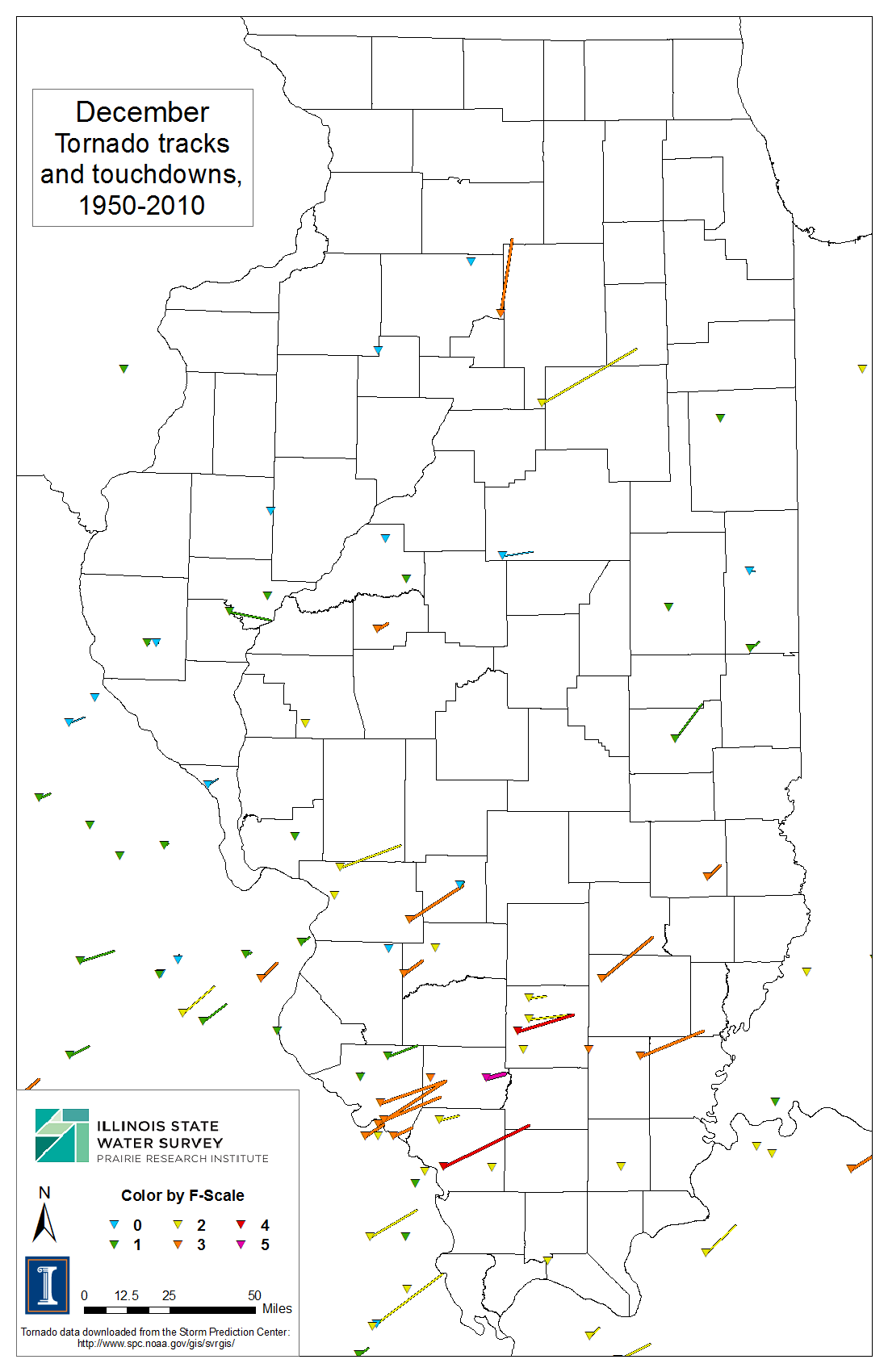 https://stateclimatologist.web.illinois.edu/tornado-maps-for-illinois/
The EF-5 occurred in December 1957. It was part of a 3-day outbreak, mainly affecting Missouri and Illinois,  bringing 9 EF-3s, 3 EF-4s, as well as the EF5 which hit Sunfield. [These figures include tornadoes elsewhere in the Midwest – the map below shows just Illinois and Missouri]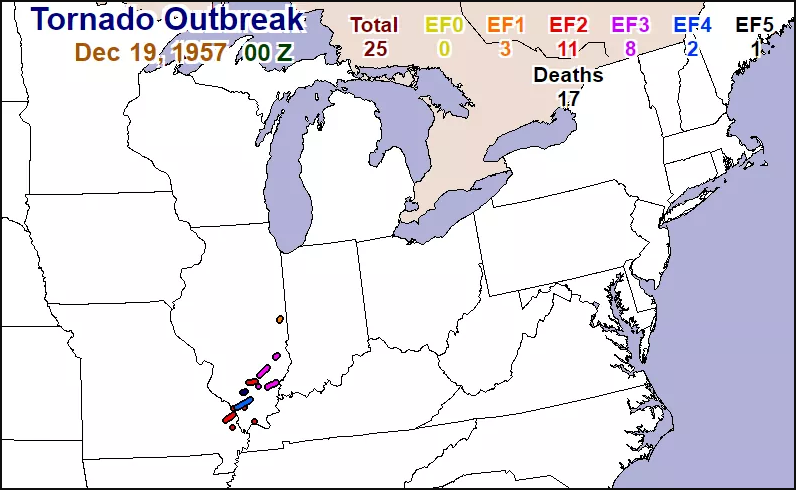 https://en.wikipedia.org/wiki/Tornado_outbreak_sequence_of_December_18%E2%80%9320%2C_1957.
Finally, I'll leave the last word to HH Lamb, who explains why spring is the peak time of the year for tornadoes:
It is the cold, Arctic air that is key, not warm Gulf air. And the notorious tornadoes of the 1970s followed severely cold winters, something global warming is supposed to diminish.