Don't Bank On Solar Power In Winter!
December 11, 2017
By Paul Homewood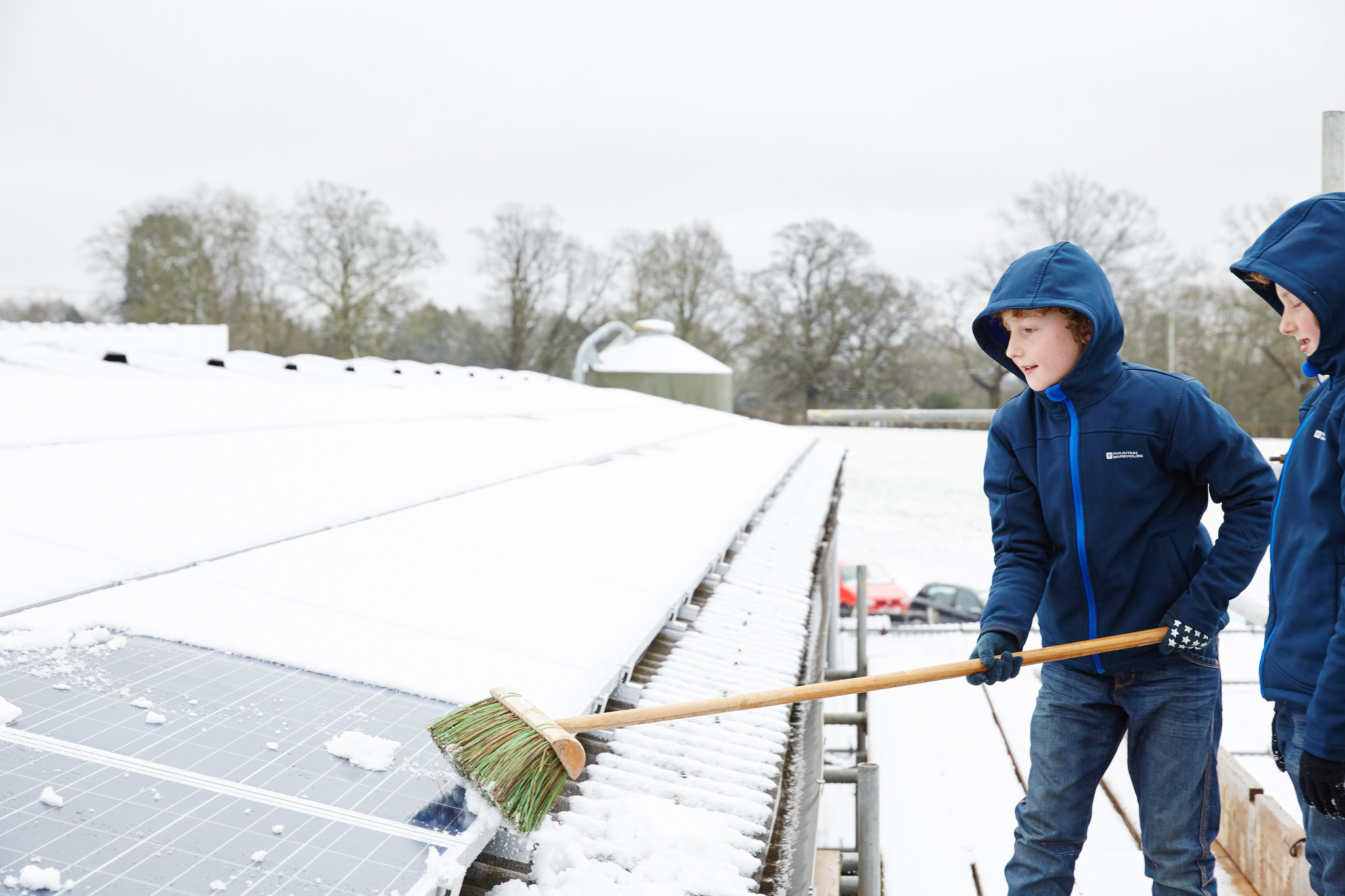 Wait till the Health & Safety Stasi see this!
The renewable lobby would like you to believe that solar power is an important part of our future energy strategy.
But they don't tell you just how little power is produced during winter months, at the time when demand is at its peak.
Today, solar power briefly peaked at 2 GW, about 4% of total demand. However, cumulatively today it has managed just 7.8 GWh, an average of just 0.3 GW.
 https://www.solar.sheffield.ac.uk/pvlive/#
Today has been a bright, sunny day. Yesterday, however, was cloudy and snowing over most of the country, and solar peaked at just 1 GW.
https://www.solar.sheffield.ac.uk/pvlive/#
Daily generation has varied between 2.68 GWh and 23.3 GWh in the last month, with a daily average of 11.96 GWh.
https://www.solar.sheffield.ac.uk/pvlive/#
To put these figures into perspective, current UK solar capacity is reckoned to be 12.6 GW, so for the last month solar power has been running at a tiny 4% of its capacity, with many days well below this.
 https://www.solar.sheffield.ac.uk/pvlive/#
In the overall view of things, solar power is a complete irrelevance in winter months. In fact, it is worse than that, because it forces other generators offline for the few short hours it is actually working.
Footnote
All data is from the Sheffield Solar database, run by the University of Sheffield.
Generation data is modelled using actual data from about 26000 sites, combined with PV capacity figures supplied by the National Grid.
Official govt data for solar generation is not derived from actual numbers, but is based on estimated load factors.