The Shape of British Summers To Come?
August 20, 2018
By Paul Homewood
A reminder from Paul Matthews about how our expert climate scientists used to predict cool, wet summers, (because of Arctic warming, naturally!):
Following this summer's long heat wave, with weeks of hot sunny weather and hardly a drop of rain, there's been a lot of talk about whether this is the new normal, thanks to man-made climate change.
Fortunately, the Guardian's climate expert Fiona Harvey has an article that sets the record straight on this, helped by top climate scientists such as Peter Stott of the Met Office.
The article explains:
when it comes to global warming, we can forget the jolly predictions of Jeremy Clarkson and his ilk of a Mediterranean climate in which we lounge among the olive groves of Yorkshire sipping a fine Scottish champagne. The truth is likely to be much duller, and much nastier – and we have already had a taste of it. "We will see lots more floods, droughts, such as we've had this year in the UK," says Peter Stott, leader of the climate change monitoring and attribution team at the Met Office.
And it's not just a one-off, it's part of a trend:
Read the rest of Paul's article here.
BTW- The Guardian article he writes about was written by the rather dopey looking Guardian journalist, Fiona Harvey, in 2012: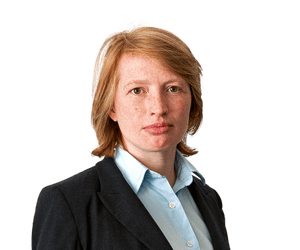 https://www.theguardian.com/science/2012/aug/08/shape-of-british-summers-to-come
Perhaps dopey Fiona might like to look again at the summer rainfall trends for the UK, and tell us whether British summers are getting wetter, drier, or anything other than what they have been in the past!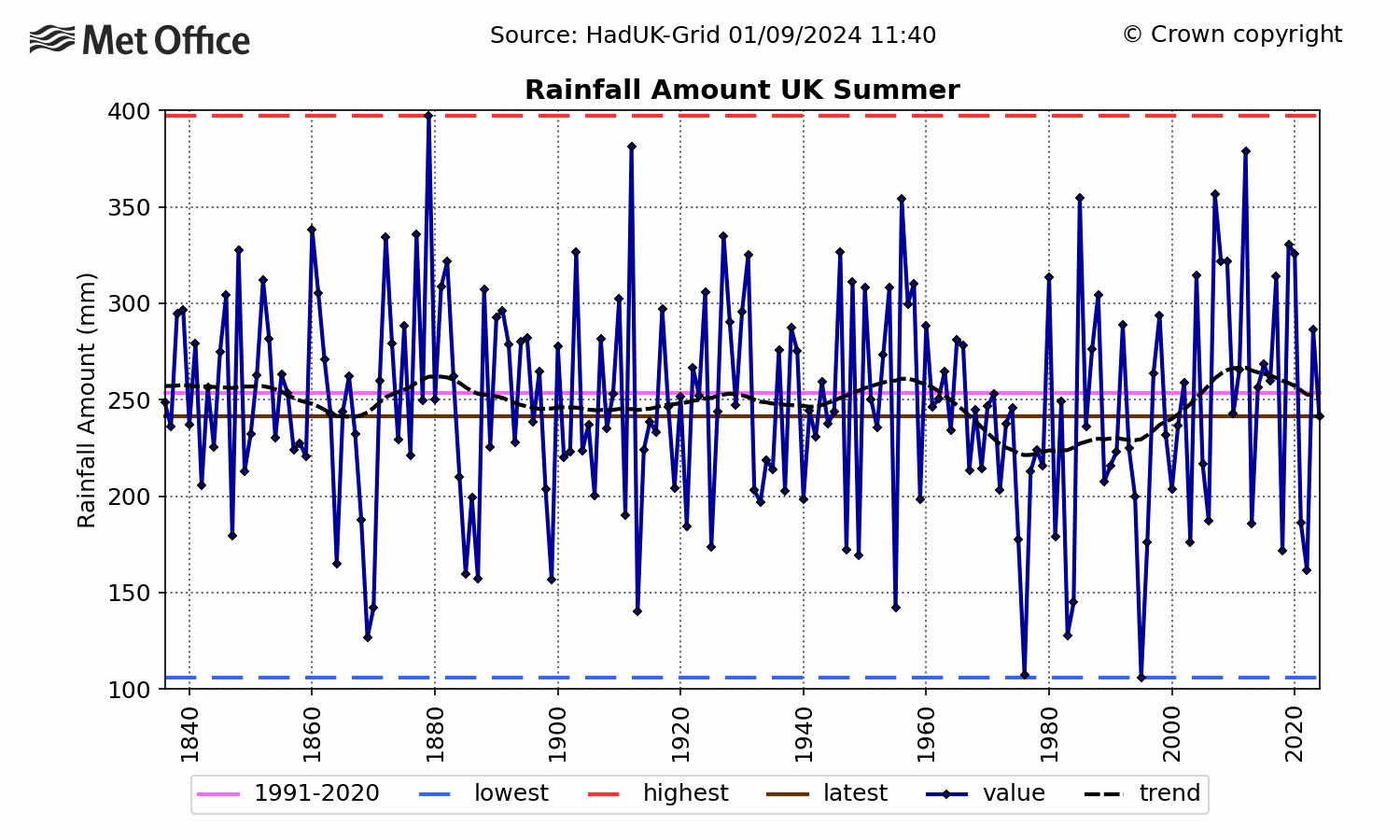 https://www.metoffice.gov.uk/climate/uk/summaries/actualmonthly