Climate Apocalypse Hits Britain!
June 5, 2019
By Paul Homewood
As we all now know, our climate is rapidly disintegrating before our very eyes.
You only have to look at the climate data for this spring here in the UK to understand the emergency which is now facing us: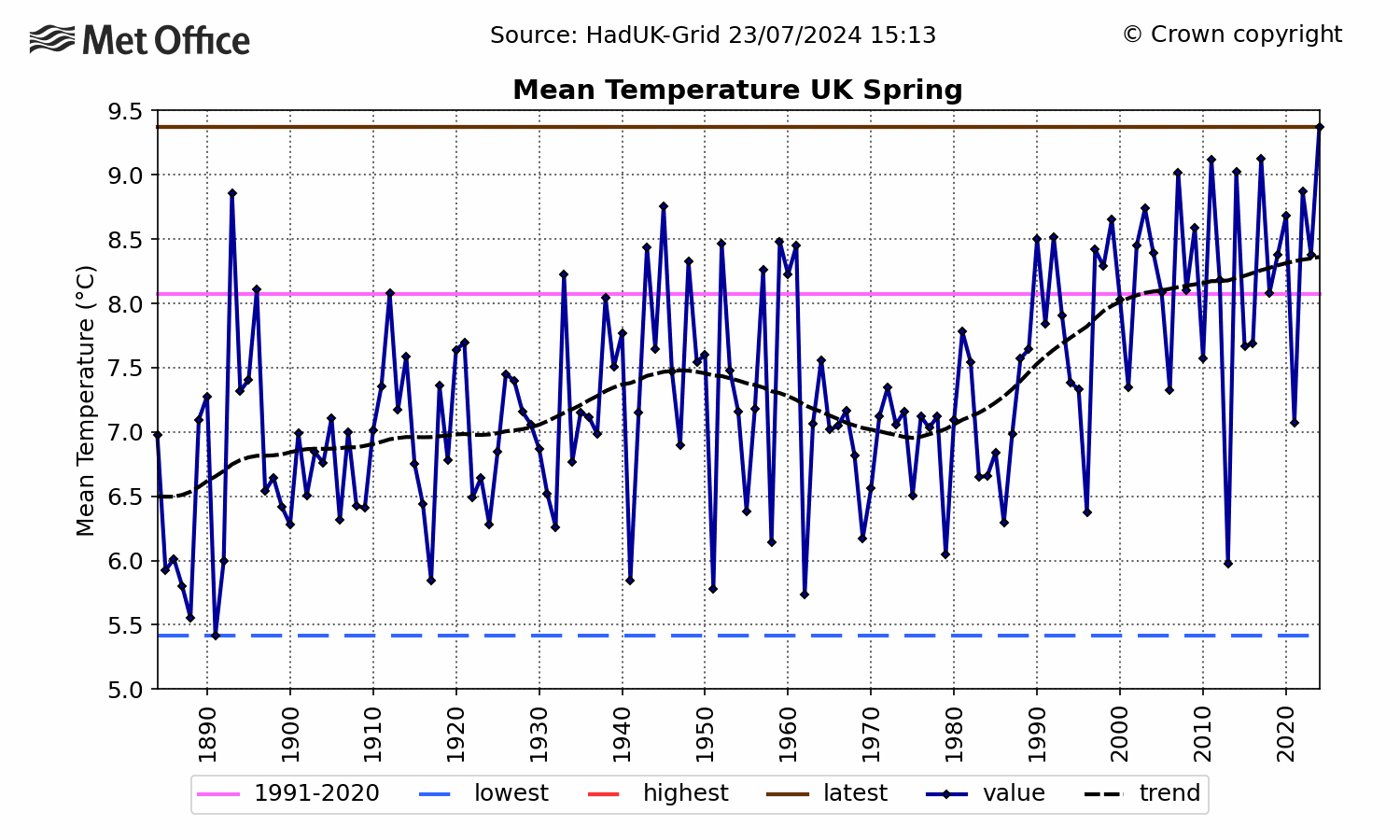 Mean temperatures this spring were only the 18th highest since 1910, and not even as high as 1943, 1945, 1952, 1959 or 1961.
Nobody under the age of 20 will have even experienced any change in temperature trends during spring.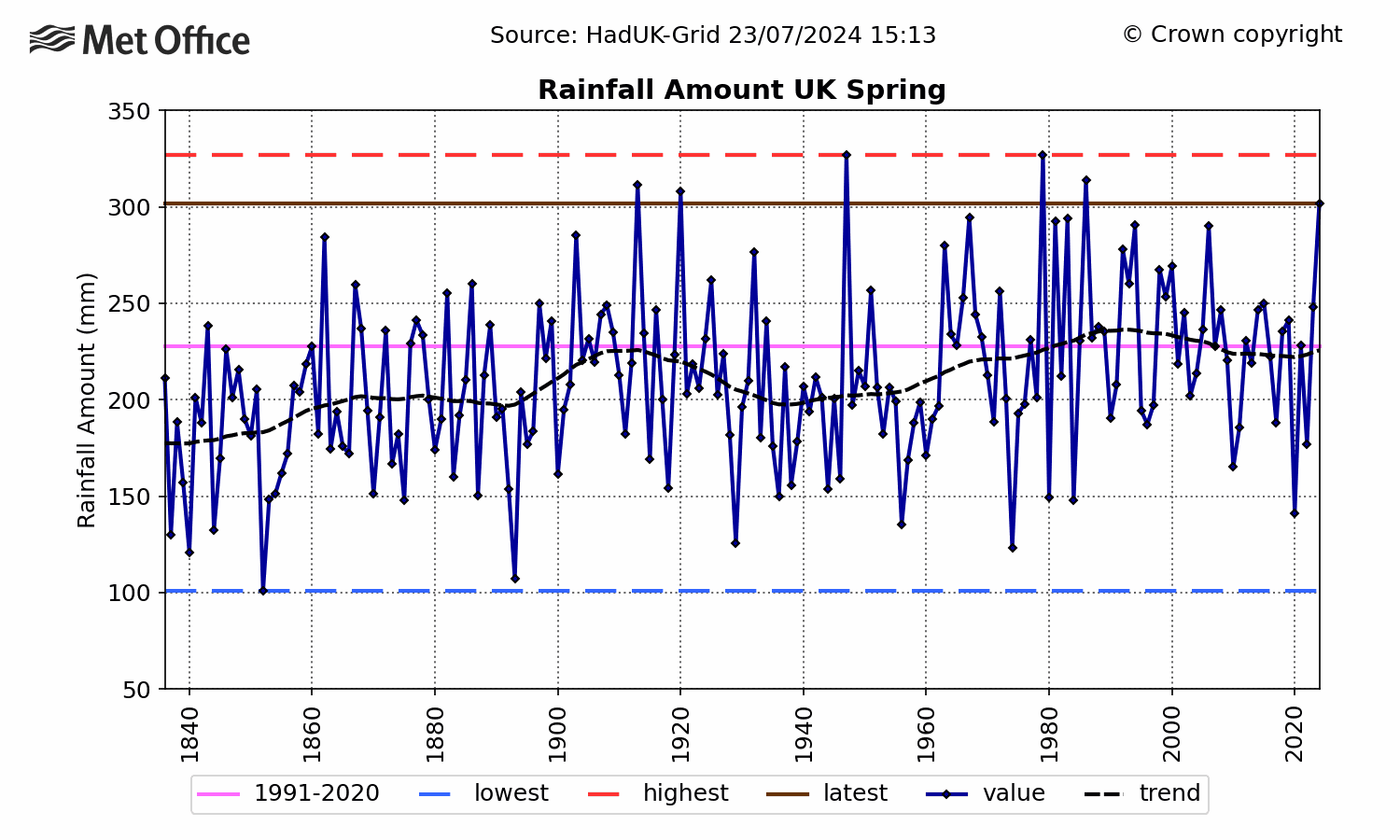 As for rainfall, this spring was pretty much average, and there has been no change in trends since the start of the record.
Evidence of environmental degradation was everywhere to be seen in Lincolnshire last month:
It makes you long for those halcyon days of the past: