Atlantic Hurricane Season 2021
November 30, 2021
By Paul Homewood
http://rammb-data.cira.colostate.edu/tc_realtime/season.asp?storm_season=2021 
The Atlantic Hurricane season has now officially ended, with a count of seven hurricanes, spot on the 30-year average.
Of these four were major, slightly above the average of three.
Long term comparisons of Atlantic hurricanes are essentially meaningless, because many hurricanes were simply never spotted or measured prior to the satellite era.
For example, if we compared this year's tracking chart of hurricanes/tropical storms with 1932, when there were a similar number of hurricanes, we can readily see how many more mid ocean hurricanes are now being observed: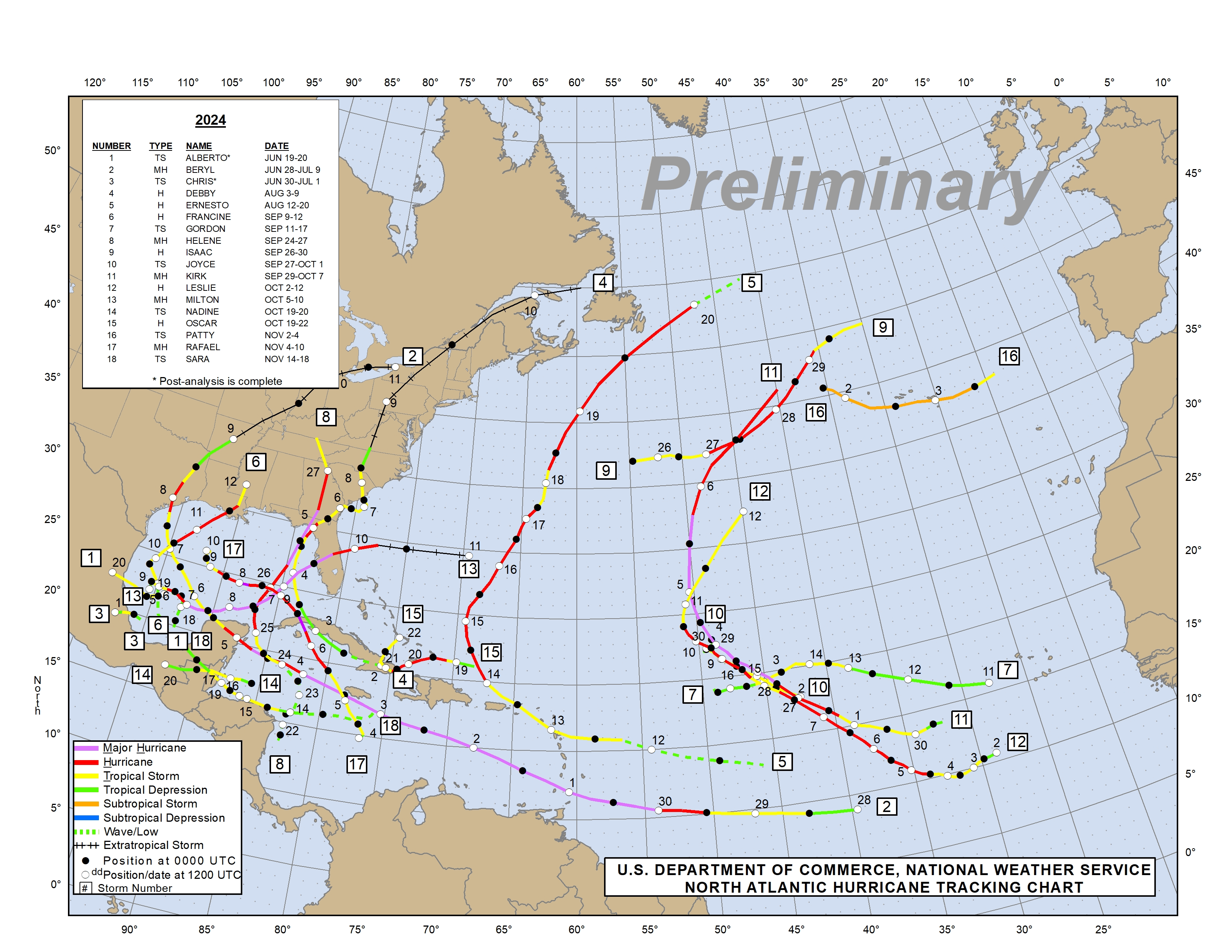 https://www.aoml.noaa.gov/hrd/hurdat/1932.html
It is also important to recognise the effect of the Atlantic Multidecadal Oscillation, or AMO. When this is in warm phase, as it has been since the mid 1990s, hurricane seasons tend to be more active, as NOAA explain:
https://www.noaa.gov/media-release/record-breaking-atlantic-hurricane-season-draws-to-end
This effect is obvious on the above graph, with the 1930s to 60s (Warm AMO) recording many more hurricanes than the 1960s to 90s (Cold AMO).
Because of the lack of historical data, the best measure we have is for US landfalling hurricanes, for which there is good data as far back as 1851.
Again, the AMO cycles are clearcut, but there is no evidence that hurricanes are either becoming more frequent or severe in the long term.
https://www.aoml.noaa.gov/hrd/hurdat/All_U.S._Hurricanes.html
Finally, globally hurricane activity has been well below average this year, thanks to a quiet typhoon season in the Pacific.
Meanwhile, overall hurricane numbers show no long term trends at all.