Delingpole: Britain's Floods Have Nothing to Do With Climate Change
February 19, 2020
By Paul Homewood
Boris Johnson's Greenest Government Evah has come up with a brilliant new excuse to duck its responsibilities for all the floods now swamping parts of Britain: climate change ate our homework.
From Hereford to Shrewsbury and South Wales to North Yorkshire, swathes of Britain are underwater thanks to flooding in the aftermath of Storm Dennis, which so far has claimed five lives. There are currently more than 400 flood warnings around Britain, with more heavy rain forecast to come.
But the government has effectively absolved itself of responsibility by pinning the blame on 'climate change.'
Environment Secretary George 'Useless' Eustice has said in an interview with LBC radio that the scale of the flooding is due to the 'nature of climate change'.
Sir James Bevan, the chief executive of the Environment Agency, has gone a step further by blaming 'the climate emergency.'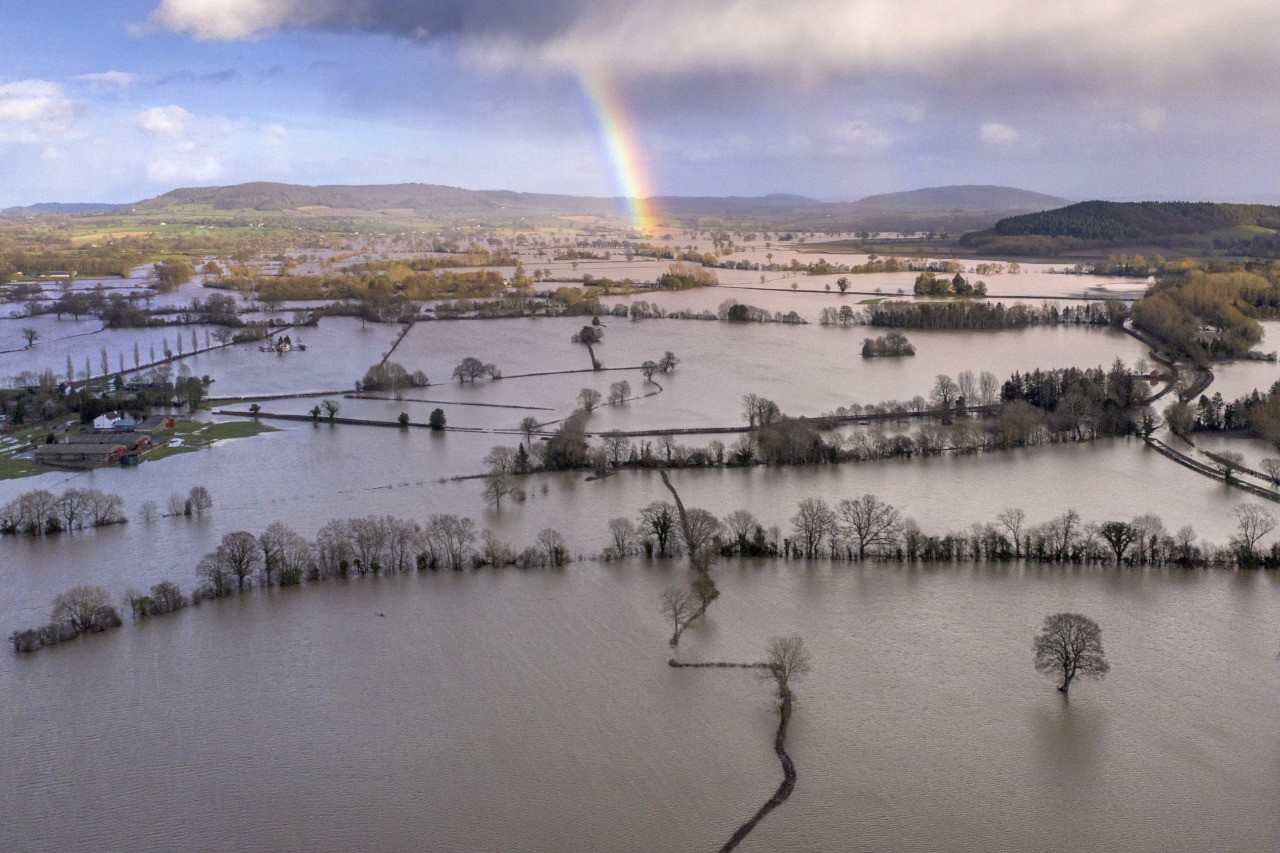 HEREFORD, ENGLAND – FEBRUARY 17: A rainbow appears over flooded fields in the Wye Valley, near the hamlet of Wellesley, following Storm Dennis on February 17, 2020 in Hereford, England. Storm Dennis is the second named storm to bring extreme weather in a week and follows in the aftermath of Storm Ciara. (Photo by Christopher Furlong/Getty Images)
None of this is true. There is no evidence whatsoever to suggest that these floods are anything other than an entirely normal, cyclical event which has been repeated many times over many centuries — with or without the contribution of anthropogenic CO2.
However the only grown-ups in government making this point are the kind of old school Conservatives with absolutely no chance of promotion in Boris's new, green-obsessed regime of eco virtue-signalling cant.
Full story here.