UK Climate Trends – 2018
January 4, 2019
By Paul Homewood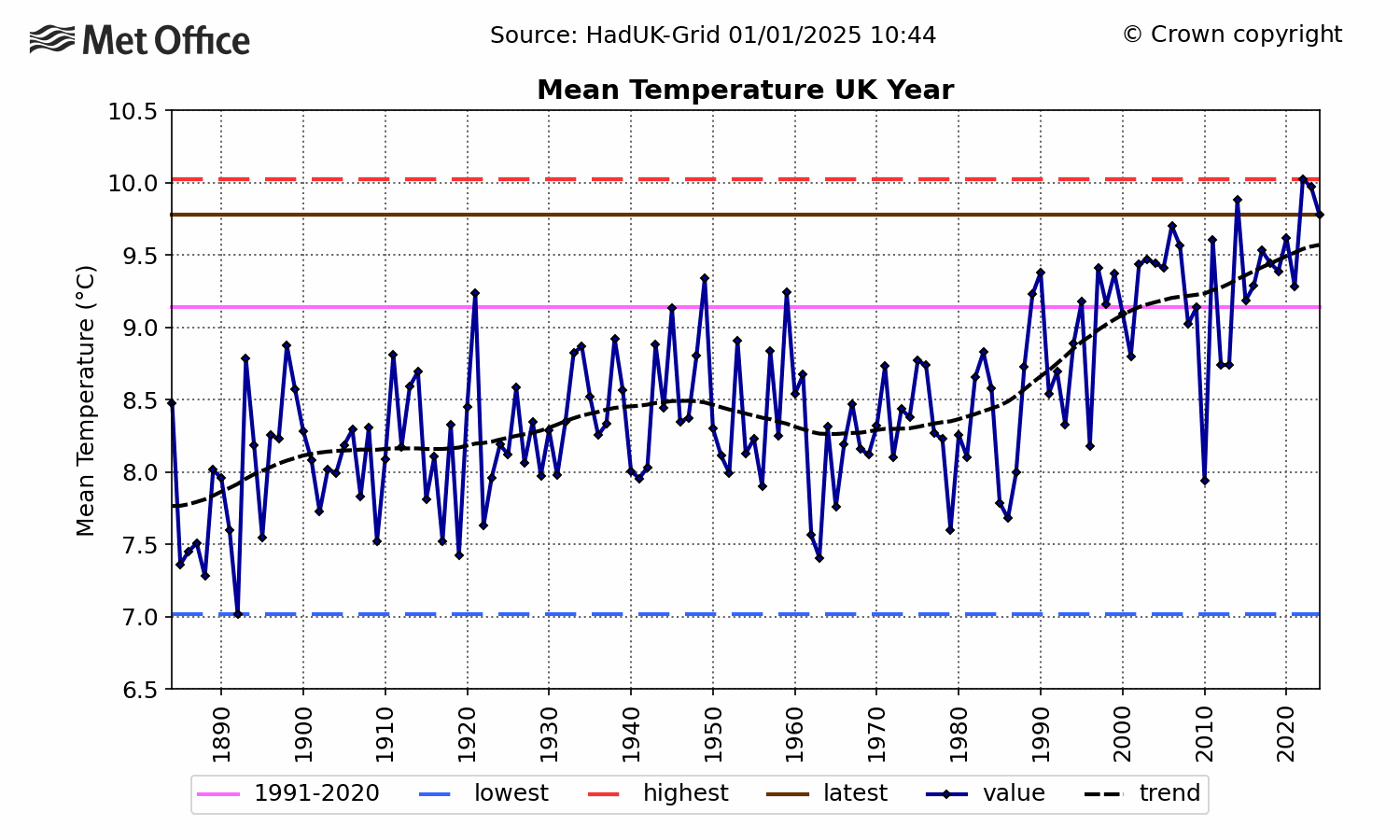 https://www.metoffice.gov.uk/climate/uk/summaries/actualmonthly
The Met Office has now published its data for 2018. We can expect plenty of claims about last year being the 7th warmest in the UK since records began (in 1910). Or that all of the ten warmest years have occurred this century.
The real significance of these latest numbers, however, is that they continue to confirm that UK temperatures stopped rising more than a decade ago, after a step up during the 1990s.
As the 10-year averages below indicate, UK temperatures have been stable for some time, and arguably are now beginning to drop back:
https://www.metoffice.gov.uk/pub/data/weather/uk/climate/datasets/Tmean/date/UK.txt
The current 10-year average of 9.18C is back to where it was for 1996 to 2005. Significantly, it is also close to the 30-year average of 9.15C.
Of course, 10 years is far too short a period to be meaningful in terms of long term trends and projections. But exactly the same argument applies to that short burst of warming, which effectively began in 1989 and ended in 2006.
What we can say with confidence, however, is that that period of warming has now ended for the time being.
We can take a look at the seasonal figures too: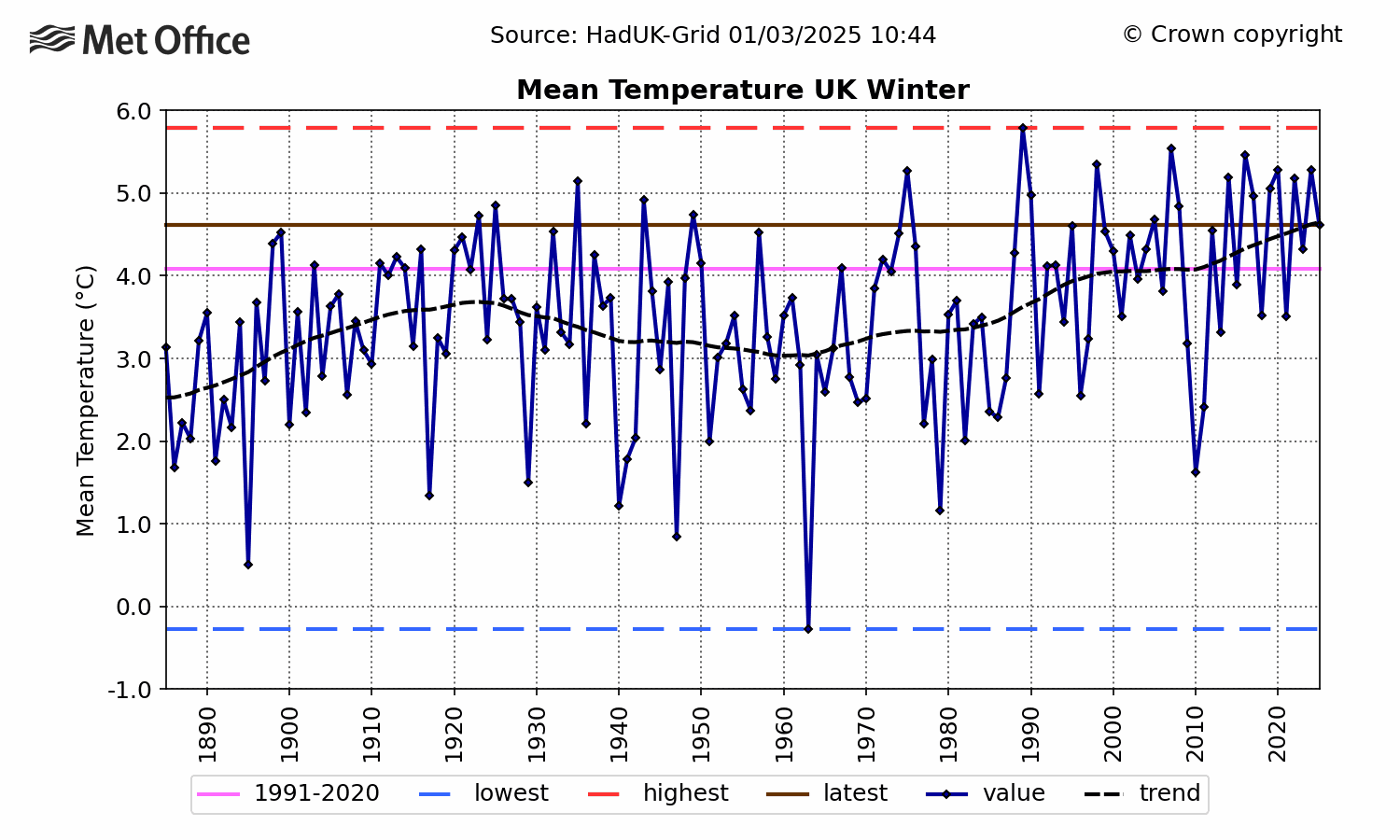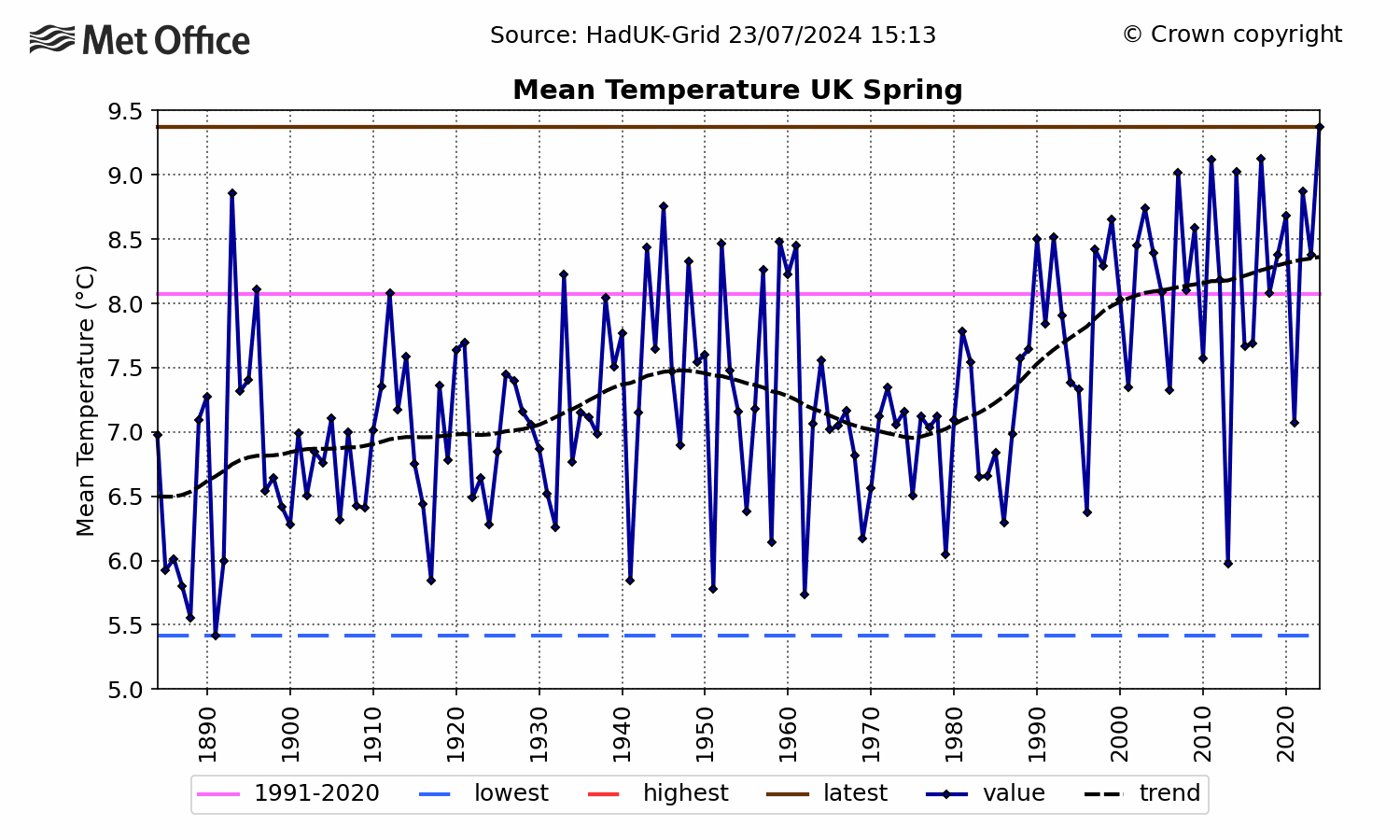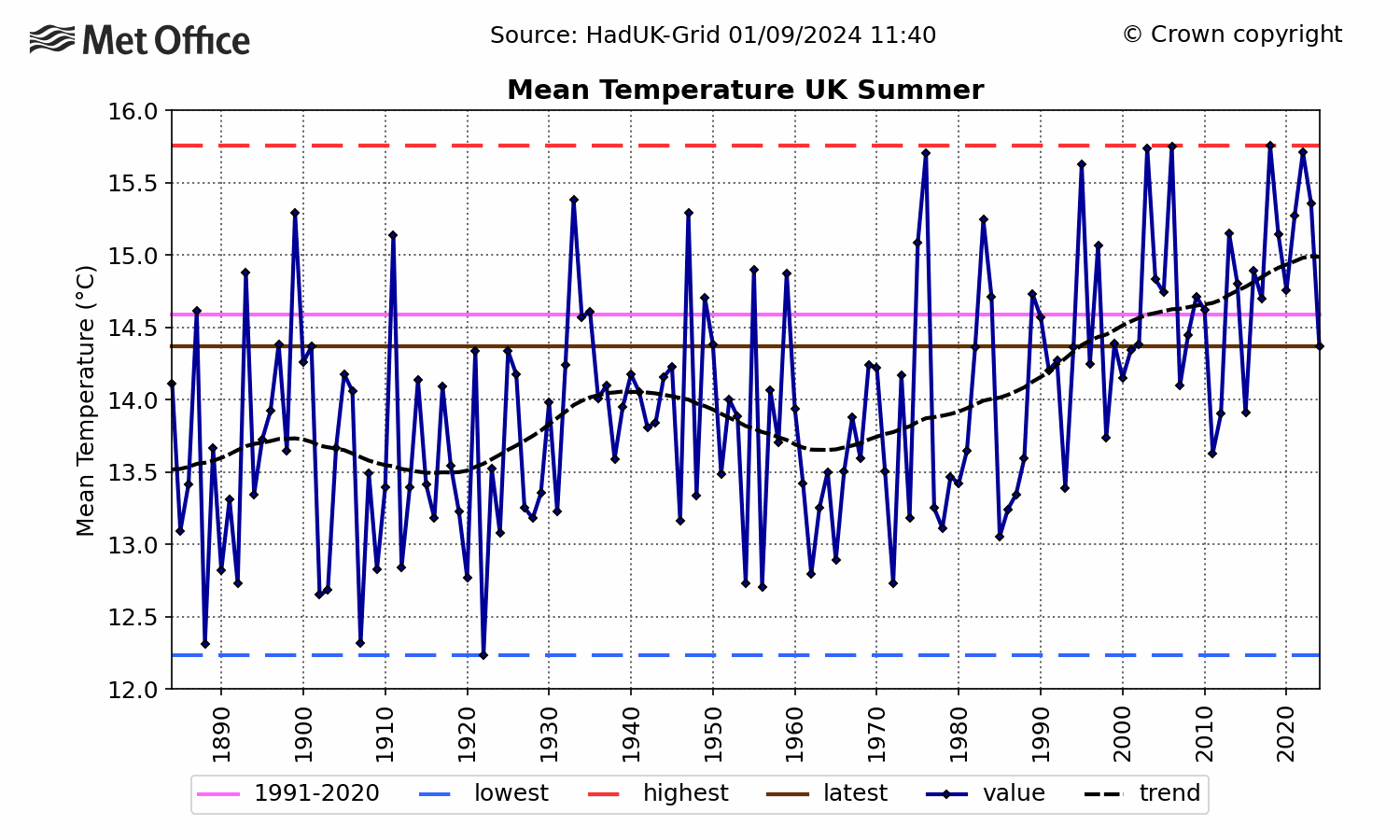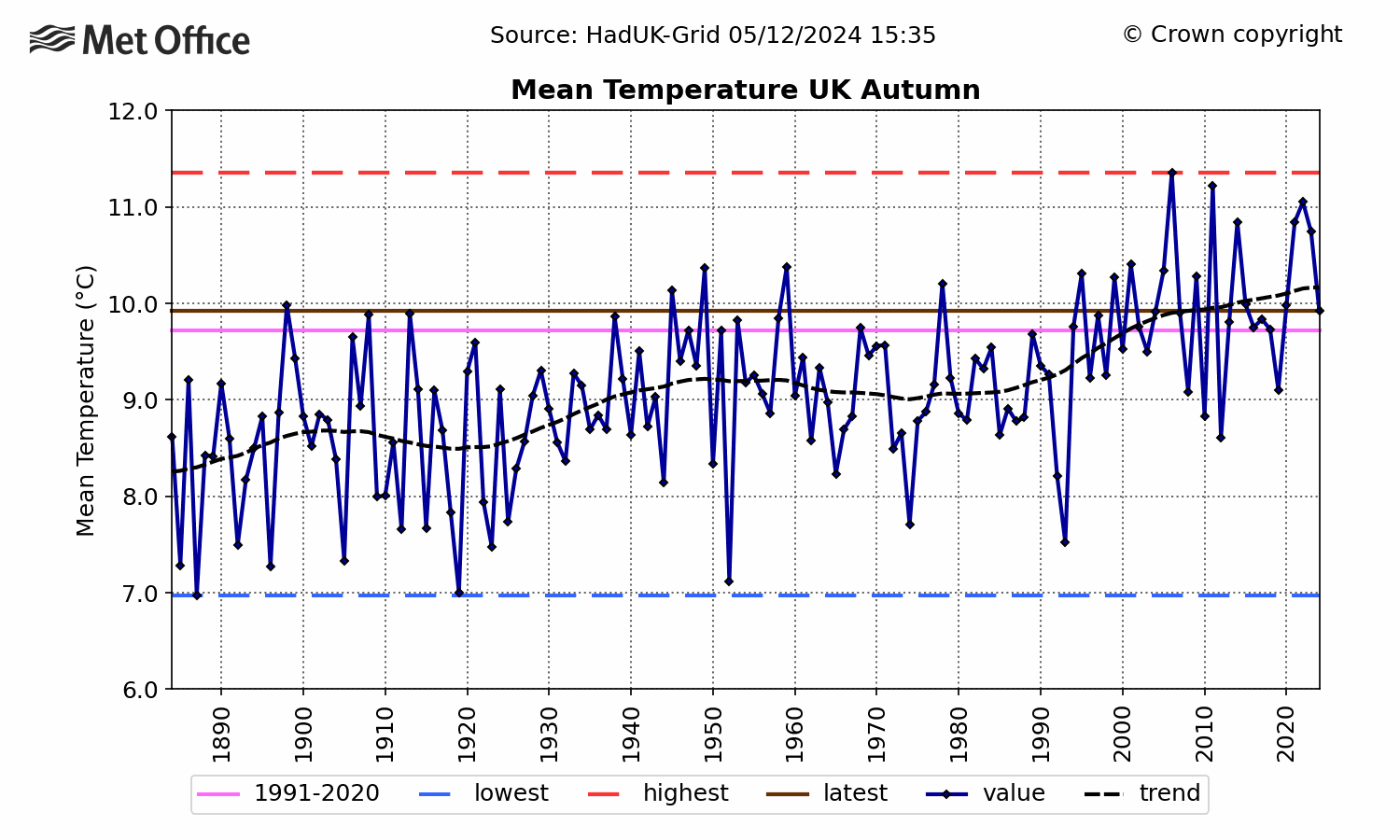 Some broad comments:
1) Winter, spring and autumn temperatures, which all exhibited the 1990s warming trend, have all levelled off in recent years, just as the annual ones have. In 2018, there was nothing unusual about any of them.
2) As we know, summer temperatures tied with 1976, 2003 and 2006. The real significance of this is that temperatures last year were no higher than those earlier years.
And as we can see from the 10-year average, summer temperatures have been flat for more than a decade.
It is also worth noting that the current 10-year average of 14.64C is only slightly higher than in the 1930s and 40s, when it peaked at 14.29C for the period of 1932-41.
Given the fact that the Met Office make no allowance for UHI, this tiny difference cannot be regarded as of any significance.
https://www.metoffice.gov.uk/pub/data/weather/uk/climate/datasets/Tmean/date/UK.txt 
Precipitation
Finally, a quick look at precipitation data: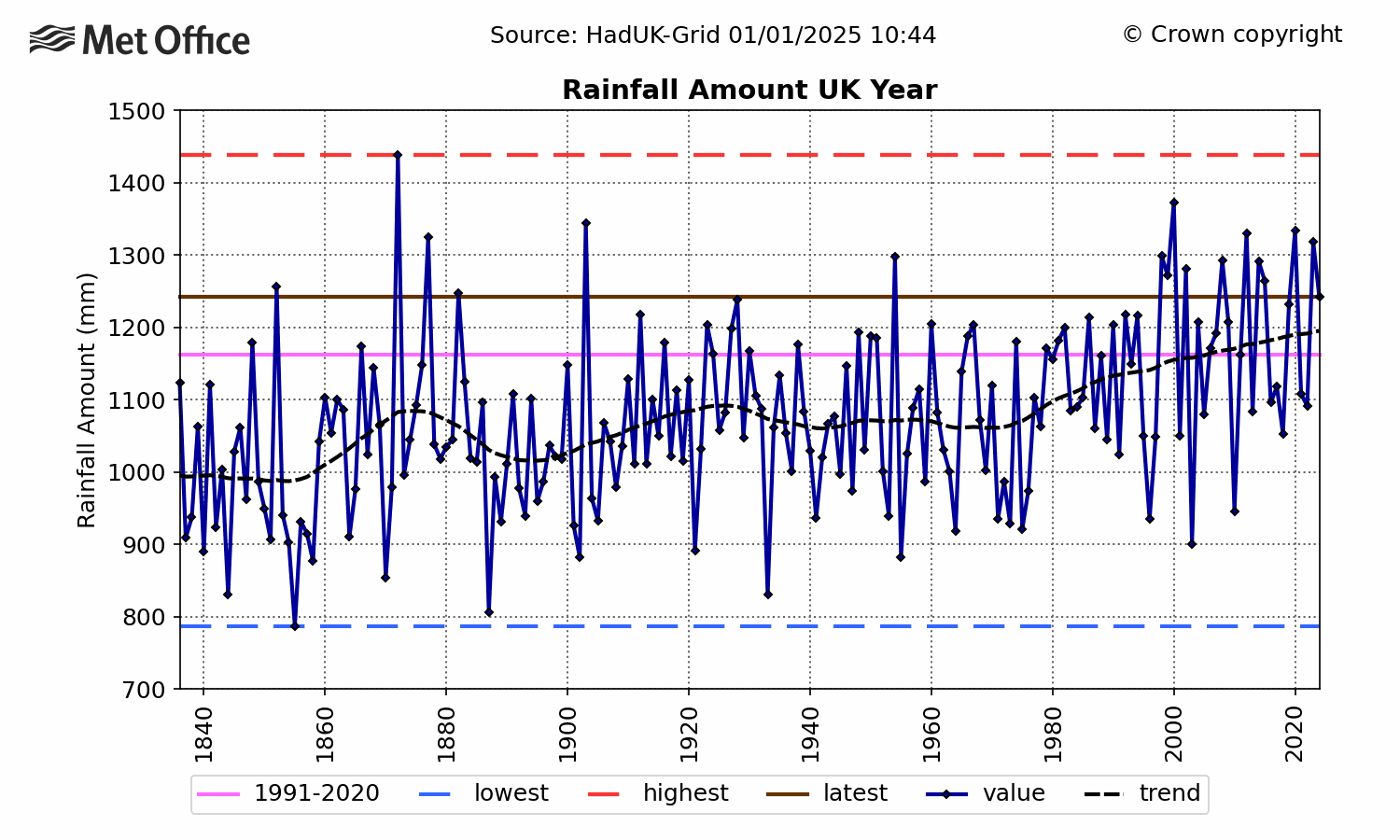 Rainfall was below the 1981-2010 average in 2018, though not significantly so. Indeed, this was the third year running that this was the case.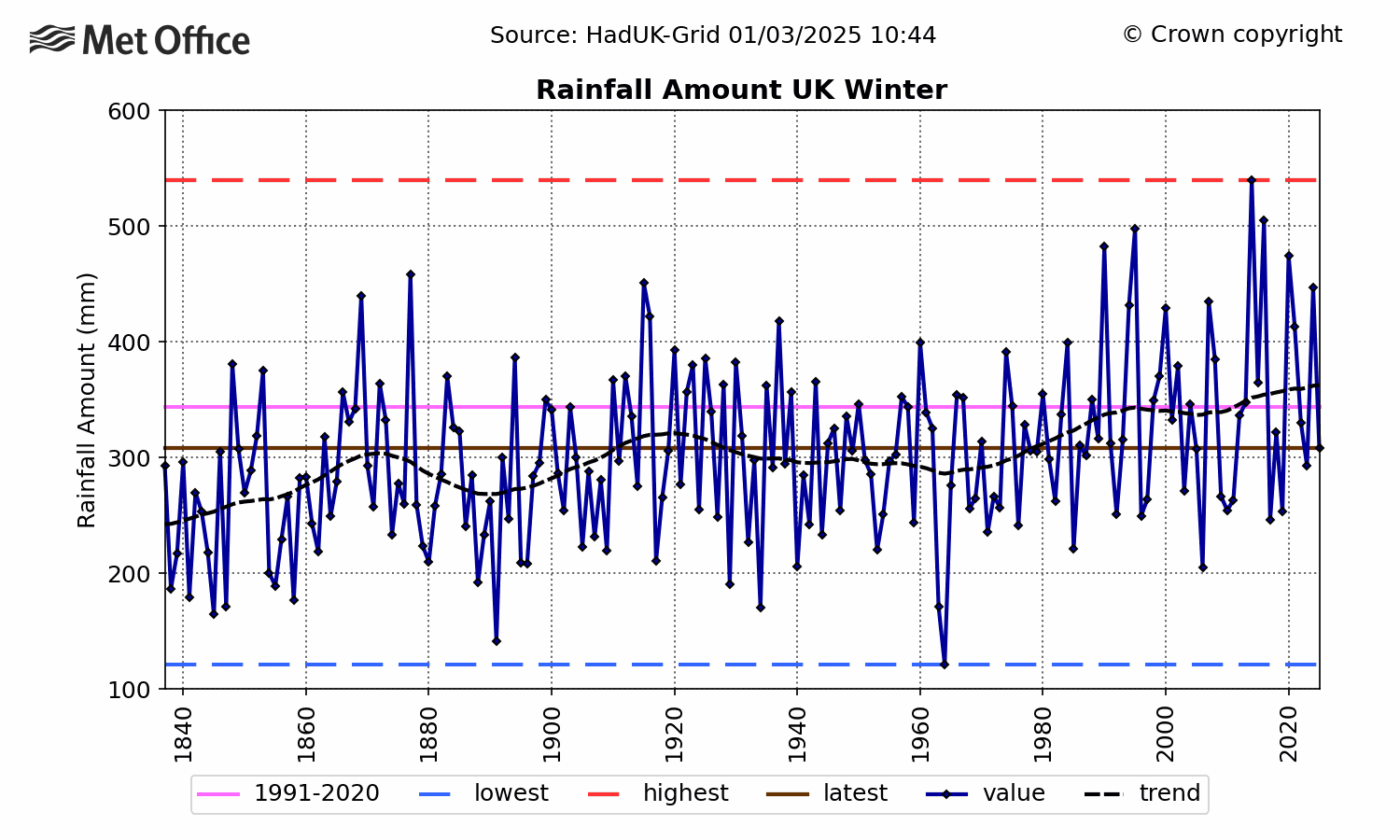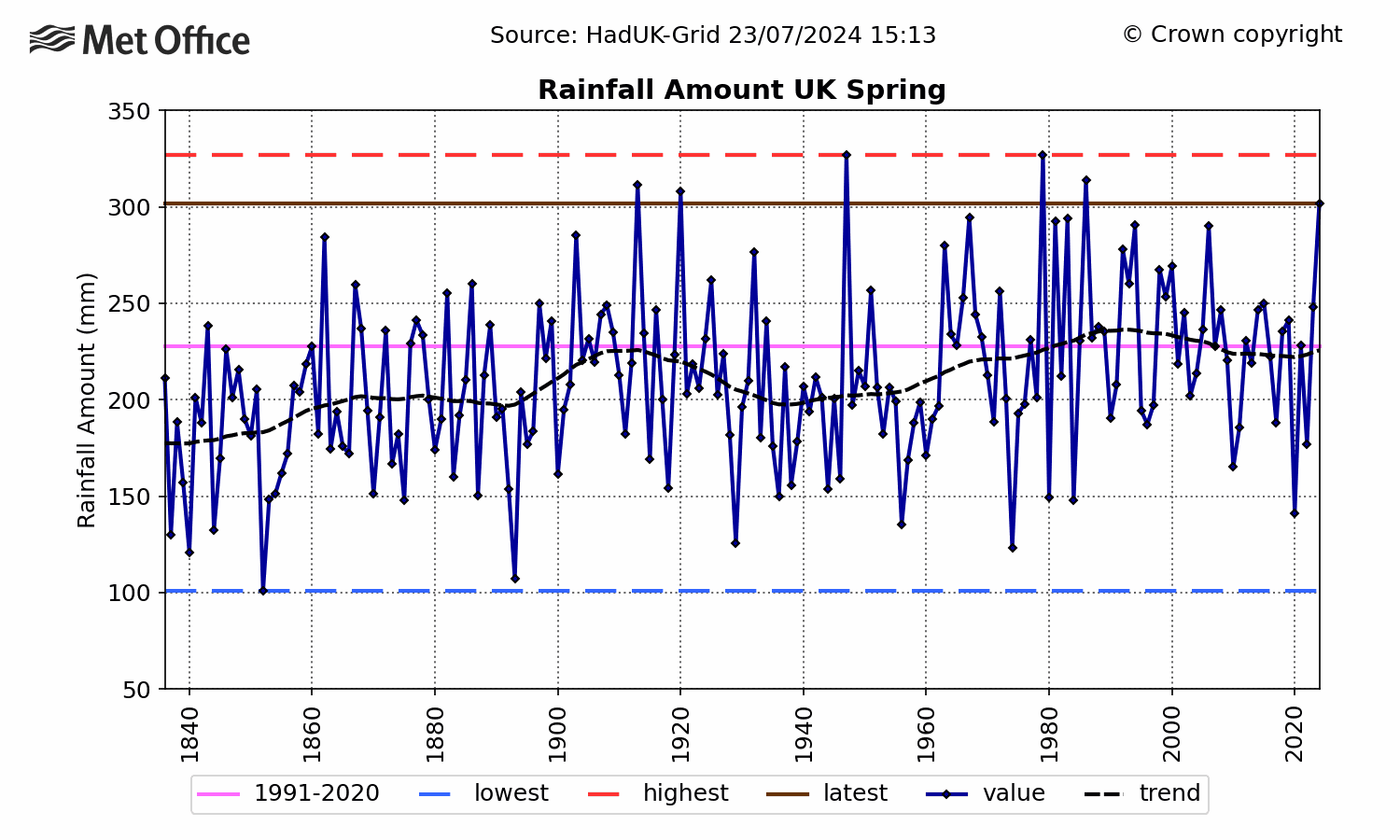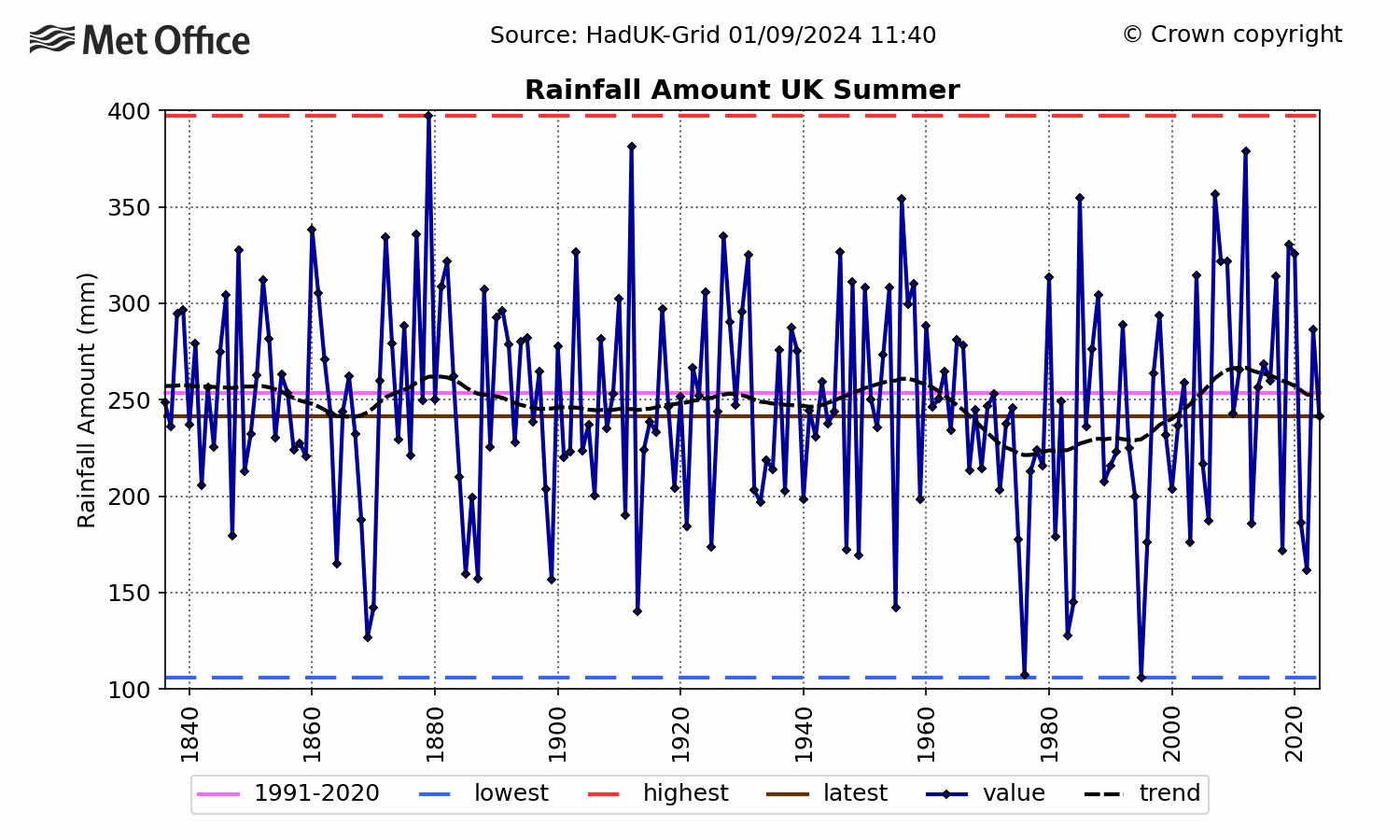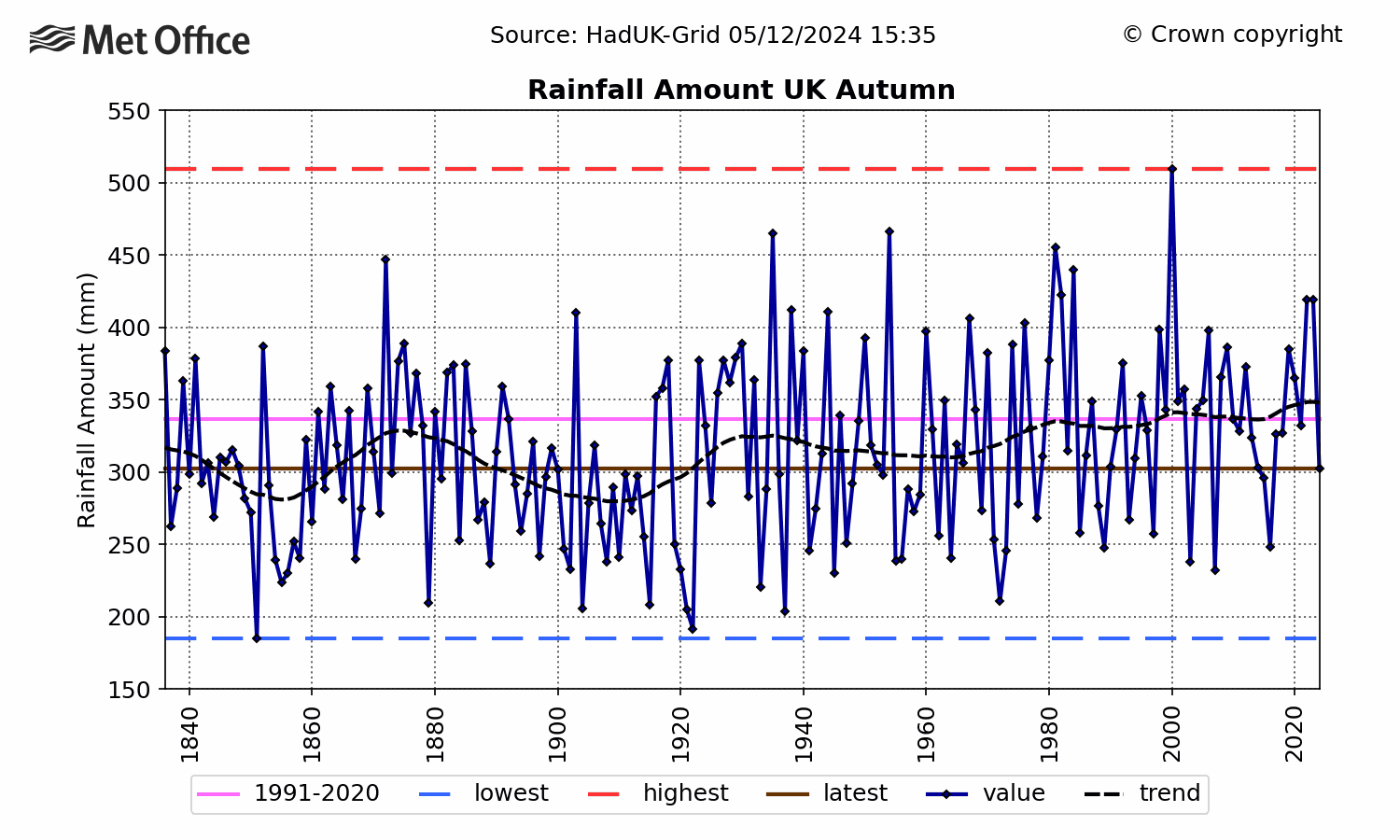 Looking at the seasons, there appears to be little in the way of long term trends.
While recent winters tend to be slightly wetter than the mid 20thC, they are not significantly wetter than the early 20thC.
Equally, summers have not become either wetter or drier than earlier years, other than in comparison with the unusually dry period of the 1970s and 80s.
It should be apparent from both the temperature and rainfall datasets that British climate is changing much less than we are led to believe.