Death Valley Update
August 20, 2020
By Paul Homewood
  https://www.theguardian.com/us-news/2020/aug/17/death-valley-temperature-rises-to-544c-possibly-the-hottest-ever-reliably-recorded
More on that Death Valley "record" temperature.
The weather station (marked in blue) is situated at the Furnace Creek Visitor Centre:
https://www.ncdc.noaa.gov/homr/#ncdcstnid=10100093&tab=LOCATIONS
The centre is a substantial building, surrounded by paved areas, roads and a carpark: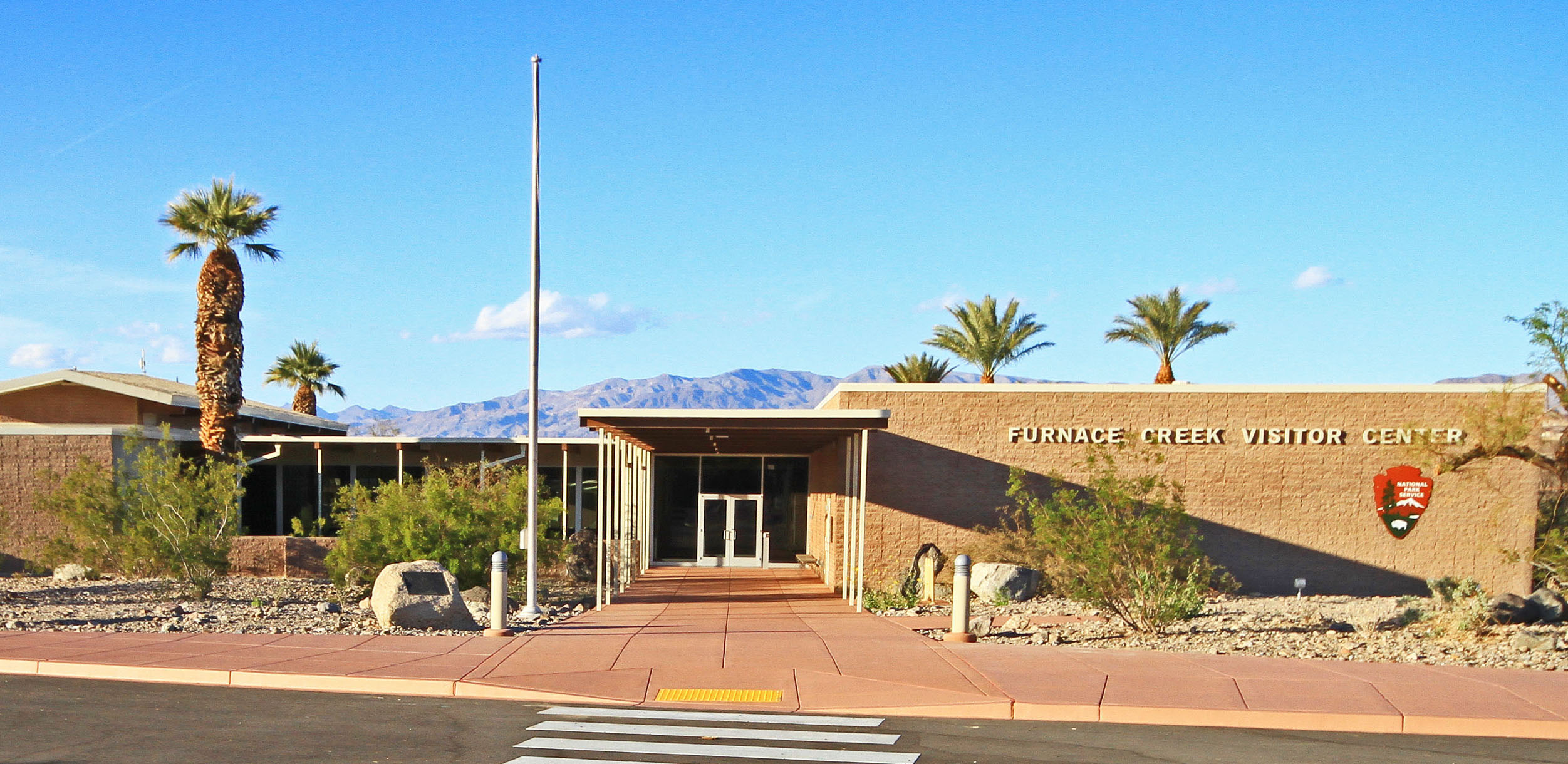 https://www.nps.gov/deva/learn/news/docomomo.htm
https://www.yelp.com/biz_photos/furnace-creek-visitor-center-death-valley?start=30
The centre presumably has ample air conditioning as well!
The weather station itself is situated at the back of the centre, about 5m away from the building, and on top of what appears to be either a concrete base or hard pack.
https://www.yelp.com/biz_photos/furnace-creek-visitor-center-death-valley?start=60
A closer look shows what appear to be several air conditioning vents on the roof of the centre.
On the day in question winds were from the south, so the weather station would have been artificially warmed by the car park to the south.
All of this is, of course, a far cry from Furnace Creek, when the record temperature was set in 1913:
Furnace Creek in 1871
https://en.wikipedia.org/wiki/Furnace_Creek,_California#/media/File:FURNACE_CREEK,_EAST_SIDE_OF_DEATH_VALLEY,_CALIFORNIA_-_NARA_-_524163.jpg 
Self described climate historian, Chris Burt, is trying to get the inconvenient 1913 record expunged. (Perhaps he should get a job at the Met Office!) He might be better employed though campaigning against records at Heathrow and all the other unsuitable places now used for weather stations.
Certainly the location of the station at Furnace Creek does not look to me to be a suitable site for climate observations.
Even with these self evident problems, it does not appear that anything alarming is going on at Furnace Creek. This week's temperature of 130F is only 1F higher than recorded in 1960, and 129F has also been reached several times since the Visitor Centre was opened in 1959.