By Paul Homewood
Last month was notable for being cold and dry.
Mean minimum temperatures in particular were the lowest since 1922, and the third lowest on record. It was also the fourth driest April: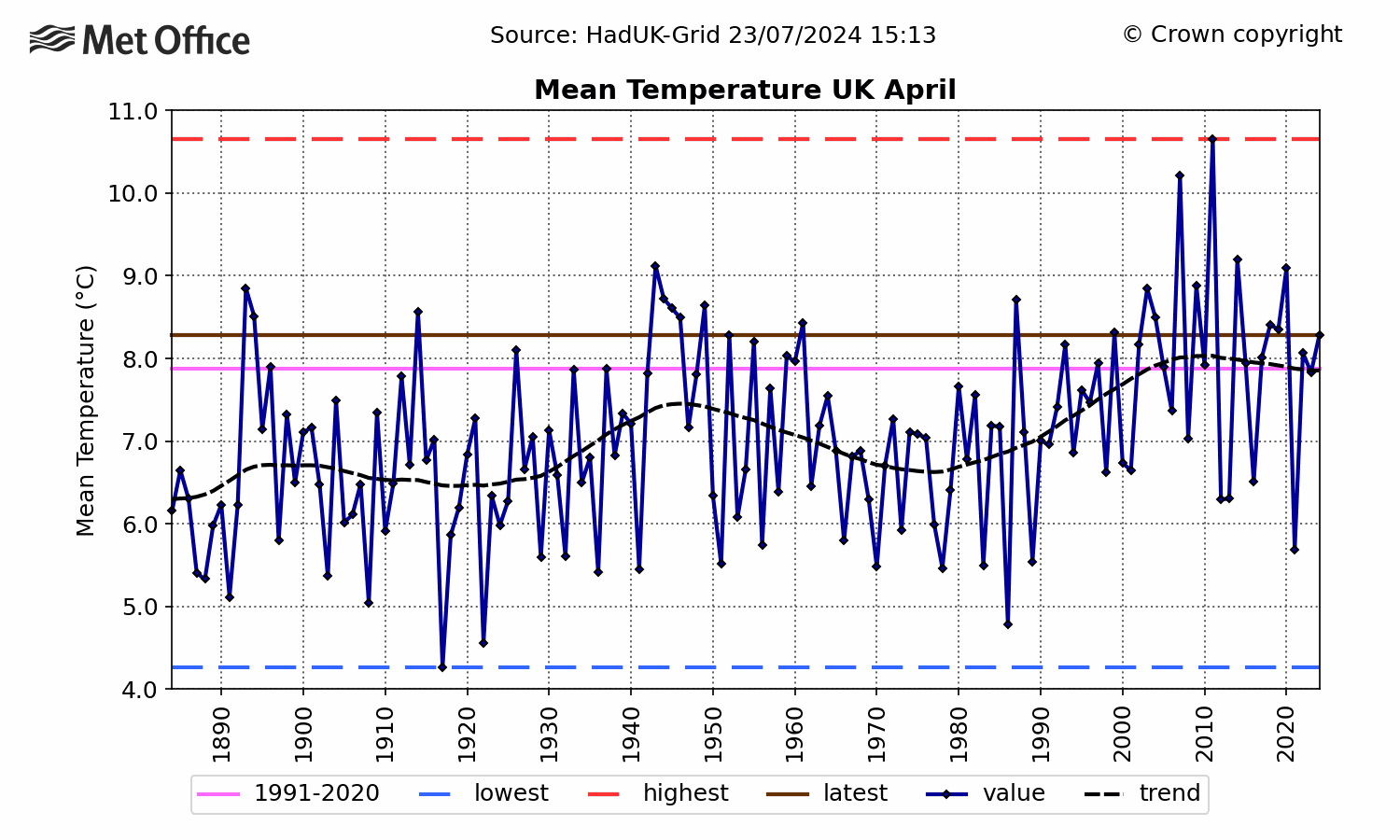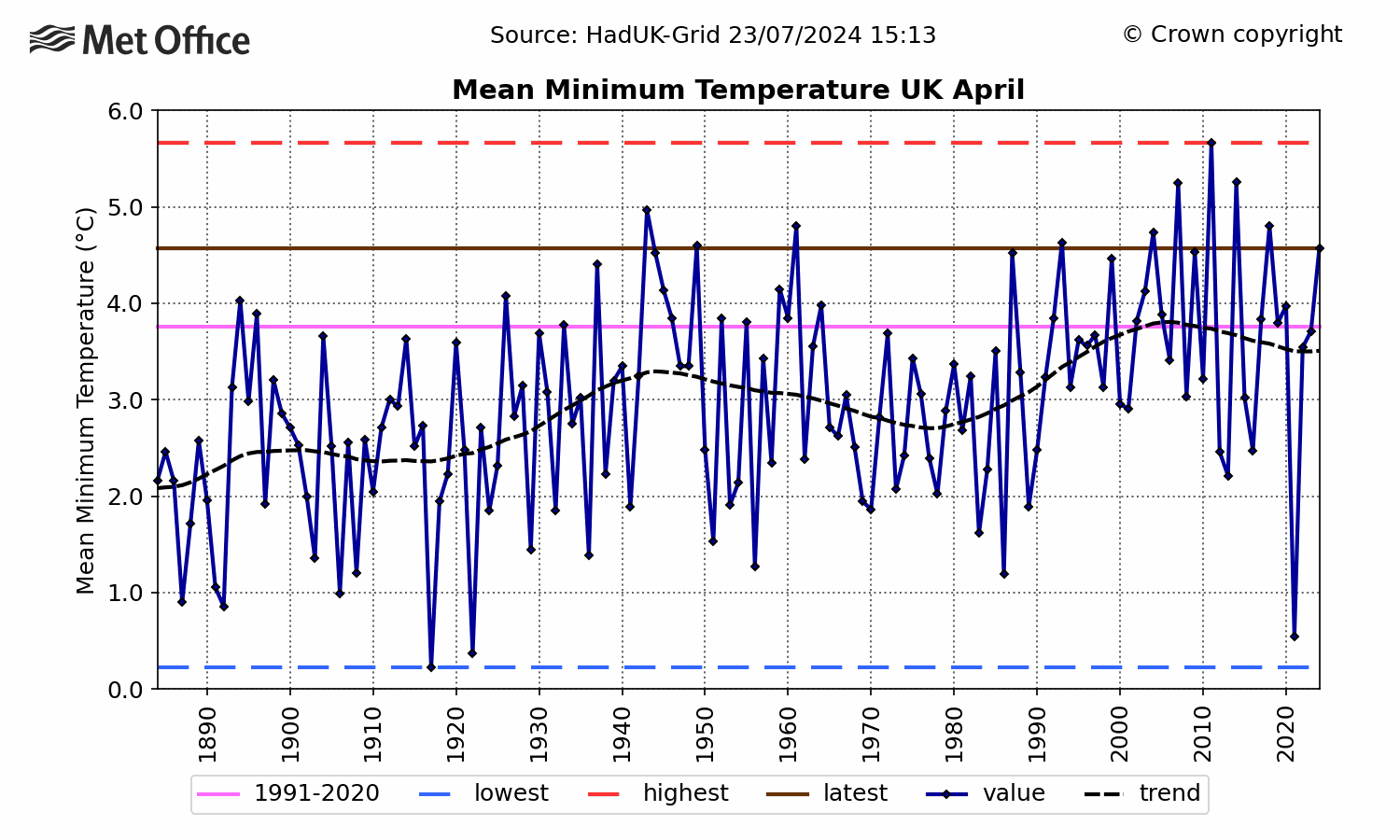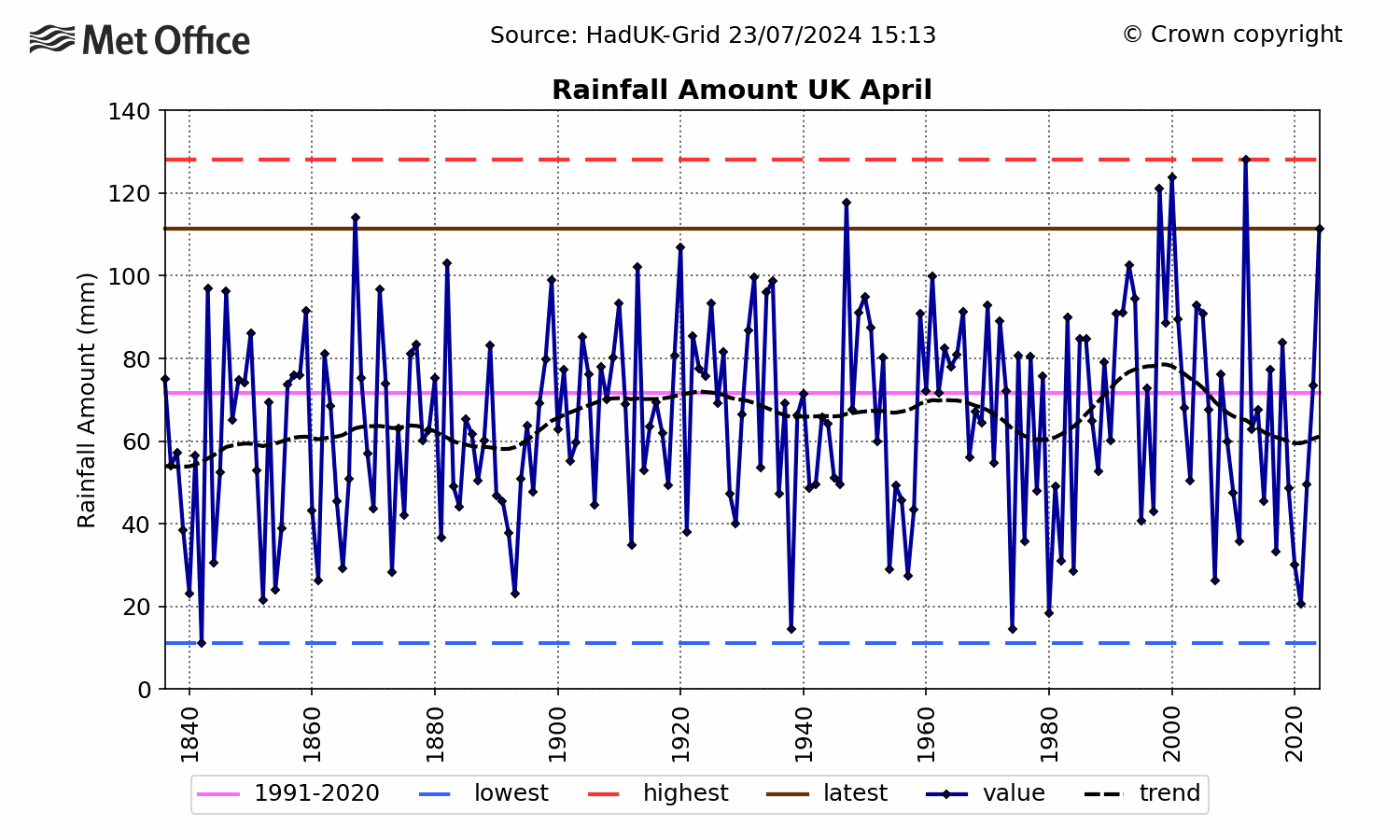 https://www.metoffice.gov.uk/research/climate/maps-and-data/uk-temperature-rainfall-and-sunshine-time-series
The April weather eighty years ago was in fact very similar, with mean temperatures 0.2C lower than this year, although it was largely a dull month in contrast to the sunshine we had last month. The first few days saw heavy rainfall and snow, but the rest of the month was very dry:
April 1951 was also cool, with the same mean temperature as 1941, but in contrast was wetter than average, with frequent snow showers. Despite the month as a whole being cold, temperatures hit 79F (26C) in London:
As if to prove that British weather is totally unpredictable, April 1961 was mild and wet. Whilst it was drier than average in N Scotland, parts of S Wales and the South West had the wettest April on record. Indeed April 1961 is still the wettest in N Ireland:
  Like 1941, April 1971 was another cold, dull and dry month, despite heavy rainfall on the 23rd, when many places had their wettest April day on record. Three days later heavy snow hit S Wales and the West Country:
Cold/Mild/Wet/Dry/Sunshine/Snow/Gales. All types of weather are possible here in April!
Source:
https://digital.nmla.metoffice.gov.uk/SO_7498a04d-6a40-4207-a27f-772663ffd2fc/