Texas Spring Heatwave Is Not Unusual
May 15, 2022
By Paul Homewood
There has naturally been an attempt to blame the Texas power shortages on an "unusual heatwave":
https://uk.finance.yahoo.com/news/texas-heat-pushes-power-demand-141925296.html
Fox is predicting temperatures to peak on Monday, at 101F in San Antonio and 96F in Houston: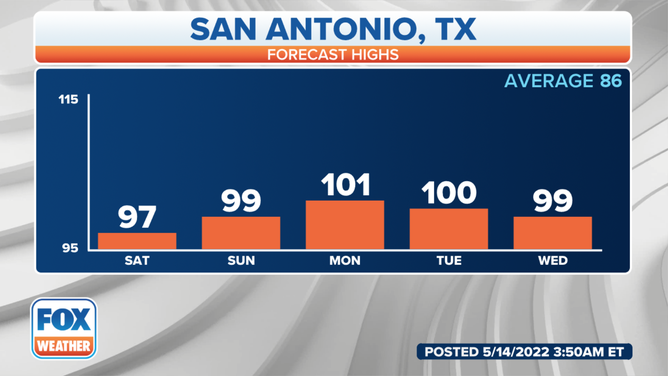 https://www.foxweather.com/weather-news/texas-energy-heatwave
Neither of these temperatures are unusually high for May.
In San Antonio, the record for May is 104F, set in 2004. There have been eight years since 1948, when temperatures hit 100F or more in May:
Across  in Houston, it is a similar story, with a record of 99F set way back in 1999. There have been thirteen years when May temperatures hit 95F and higher since just 1970:
Houston, we have a problem! But it is not global warming!