Driest Start Since 1976? No, 2010 Was Drier
July 27, 2022
By Paul Homewood
The period between January and June this year was the driest in England since 1976, the Met Office has said.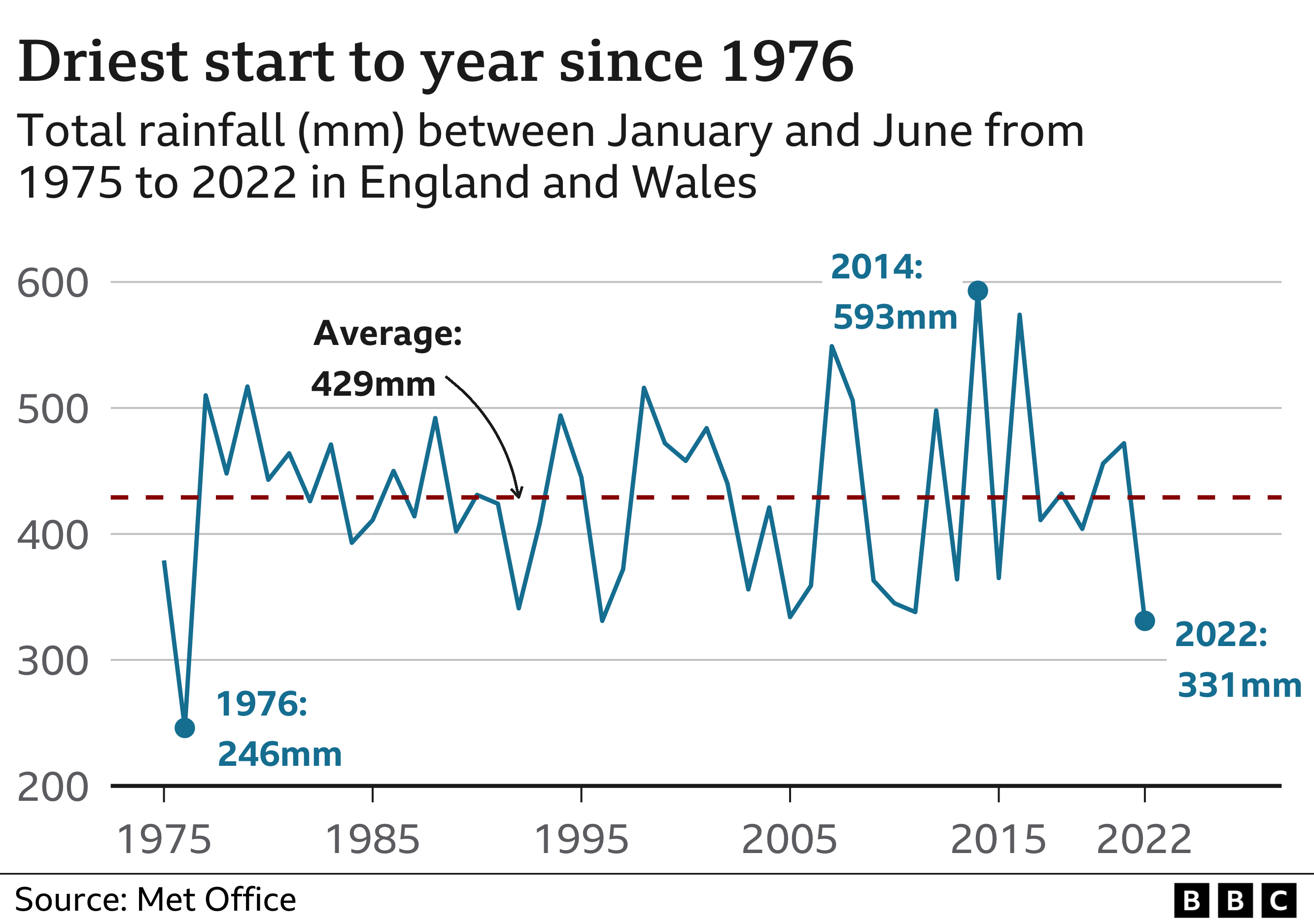 https://www.bbc.co.uk/news/uk-62303330
I have already pointed out that both 1996 and 2010 had drier starts to the year than this year. The BBC, of course, produced the above chart for England & Wales, so I assumed the reference to England was a typo. It turns out, however, that 2010 had a drier start for England & Wales, as well as just England:
2022 : 319.1mm
2010 : 305.1mm
https://www.metoffice.gov.uk/pub/data/weather/uk/climate/datasets/Rainfall/date/England_and_Wales.txt
Of course, a headline that says "Driest Start Since 2010" does not really have the same ring to it!