EU Taxes & Regulations Killing UK Steel – Kate Hoey
March 30, 2016
By Paul Homewood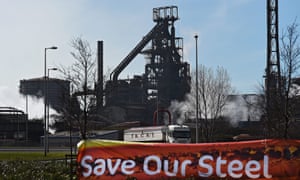 Labour MP Kate Hoey succinctly sums up the real problems facing the UK steel industry: 
The EU's regulations on energy production are killing our steel industry.

The EU has sat on its hands and allowed China to dump cheap steel on European countries.

The European Union also ties the UK's hands on state aid, preventing us from temporarily nationalising the industry under their inflexible single market competition rules.

This would allow Port Talbot to ride out the storm until steel prices recover and a new buyer is found.
http://news.sky.com/story/1669736/why-cameron-rejected-recall-over-steel-crisis
Kate is one of the very few MPs on either side who actually think for themselves. It is sad there are not many more.