Coal Free? But We Still Rely Heavily On Fossil Fuels, Justin!
June 9, 2020
By Paul Homewood
h/ts All Round!! 
Harrabin's sidekick Justin Rowlatt has been busy cutting and pasting today's article from Carbon Brief.
(Question – why does the BBC need both an Energy & Environment Analyst – Harrabin, and a Chief Environment Correspondent – Rowlatt, particularly when all they do is cut and paste?)
Britain is about to pass a significant landmark – at midnight on Wednesday it will have gone two full months without burning coal to generate power.
A decade ago about 40% of the country's electricity came from coal; coronavirus is part of the story, but far from all.
When Britain went into lockdown, electricity demand plummeted; the National Grid responded by taking power plants off the network.
The four remaining coal-fired plants were among the first to be shut down.
The last coal generator came off the system at midnight on 9 April. No coal has been burnt for electricity since.
The current coal-free period smashes the previous record of 18 days, 6 hours and 10 minutes which was set in June last year.
The figures apply to Britain only, as Northern Ireland is not on the National Grid.
But it reveals just how dramatic the transformation of our energy system has been in the last decade.
That the country does not need to use the fuel that used to be the backbone of the grid is thanks to a massive investment in renewable energy over the last decade.
Two examples illustrate just how much the UK's energy networks have changed.
A decade ago just 3% of the country's electricity came from wind and solar, which many people saw as a costly distraction.
And it is not just coal that is being eclipsed by renewables.
So far this year, renewables have generated more power than all fossil fuels put together.
Breaking it down, renewables were responsible for 37% of electricity supplied to the network versus 35% for fossil fuels.
Nuclear accounted for about 18% and imports for the remaining 10% or so, according to figures from the online environmental journal, Carbon Brief.
"So far this year renewables have generated more electricity than fossil fuels and that's never happened before", says Dr Simon Evans of Carbon Brief.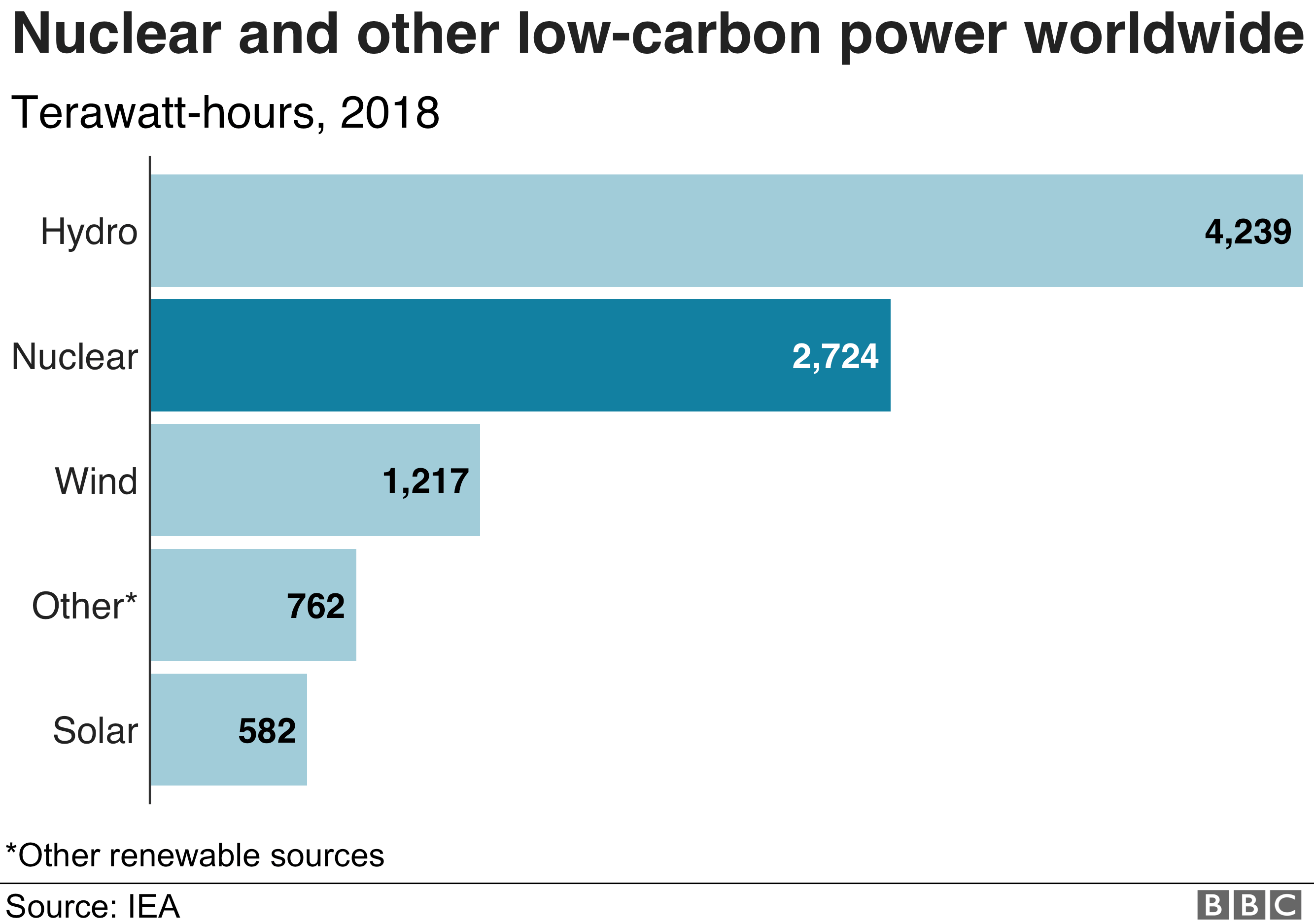 "With gas also in decline, there's a real chance that renewables will overtake fossil fuels in 2020 as a whole."
https://www.bbc.co.uk/news/science-environment-52973089
Rowlatt claims this transformation has been due to a massive investment in renewable energy over the last decade. Rowlatt is still new to the job, so perhaps somebody ought to tell him that this massive investment has only been made possible because of the obscene subsidies for renewable energy, which we all pay for on our bills. This year alone, this will cost the country over £12bn, a figure which will remorselessly increase for many years to come.
Despite his attempts to praise up renewables, the grid is still heavily reliant on proper, dispatchable power. Currently wind power is supplying just 2% of demand. In contrast, gas, nuclear and biomass are providing 75%. (Maybe, as the new Environment guy, somebody should also tell Rowlatt that burning wood pellets at Drax is not actually a very good idea, as it is neither clean, green or low carbon,).
In the last week, although wind has peaked at around 40%, gas has still provided the vital role of balancing the grid, never dropping much below 20%:
https://www.solar.sheffield.ac.uk/pvlive/# 
He also includes this chart for global low carbon power: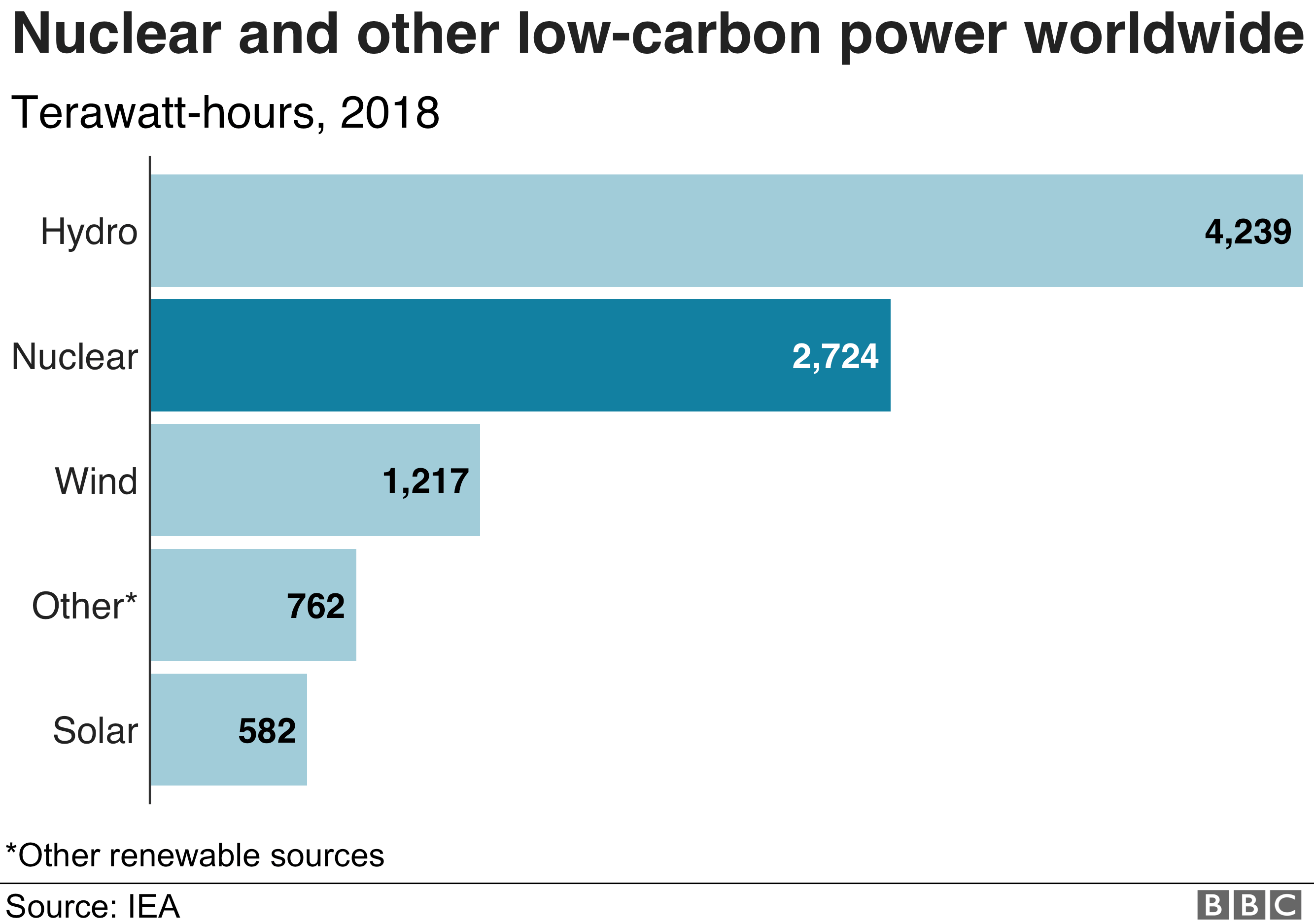 Rather dishonestly, he omits to tell us how this compares to total generation, viz:
Source: BP Energy Review
Unreliable wind and solar power only supplied 7% of the world's electricity in 2018.
With gas prices tumbling, any sensible country would be looking to optimise gas in its energy mix, not do the reverse. But Justin Rowlatt won't hear that from his chums at Carbon Brief.