Storm Bella
December 27, 2020
By Paul Homewood
There has been the usual exaggerated hype about Storm Bella:
Storm Bella has battered many parts of the UK, with winds of up to 100 miles per hour and heavy rain causing flooding.
Hundreds of homes and businesses have been left without power and as of 10am on Sunday, 113 flood warnings remain in place, where "flooding is expected".
Two severe – "danger to life" – warnings are also in place, with Billing Aquadrome Holiday Park and Cogenhoe Mill Caravan Site in Northamptonshire evacuated after the River Nene burst its banks
Storm Bella hit Bedfordshire particularly hard, with 1,300 houses evacuated along the River Ouse on Christmas Day.
https://www.lbc.co.uk/news/storm-bella-weather-warning-snow-forecast-flooding-bedfordshire/ 
In fact the "floods" around Bedford had nothing whatsoever to do with "Storm Bella". The River Ouse had already burst its banks by Christmas Day, following a couple of days of heavy rainfall during the week.
There is nothing unusual about this sort of occurrence, which happens often in winter. Quite rightly, the Environment Agency urged the evacuation of the 1300 houses, following warnings about potential flooding that might be caused by Bella.
In the event, Bedford did not receive much rain yesterday, and consequently the Environment Agency has already lifted its Severe Flood Warning for the town, and river levels have been falling since yesterday.
Photos of the floods show the sort of scenes that are commonplace somewhere in England every winter, with low lying fields under water, and a few inches of water along embankments:
https://www.thesun.co.uk/news/13573599/families-told-leave-home-flood-risk-bedfordshire/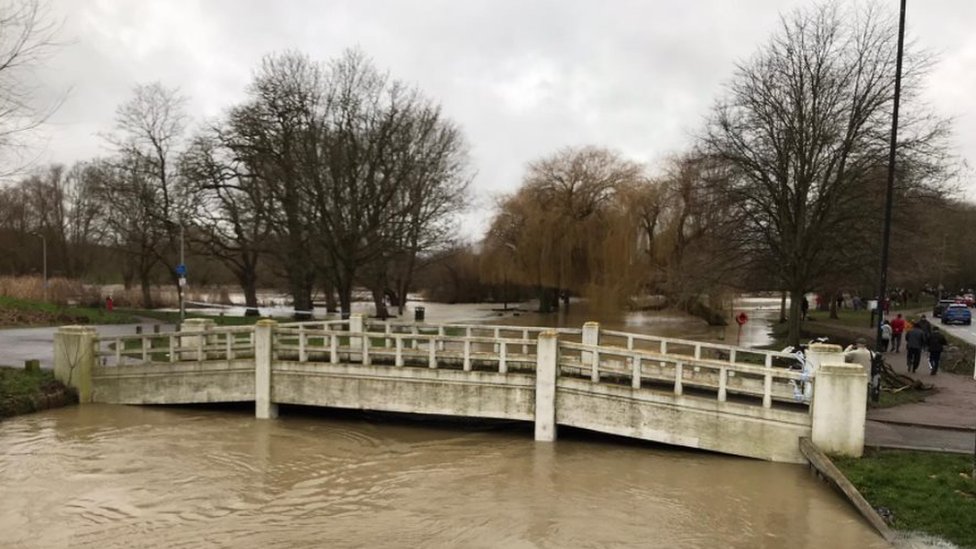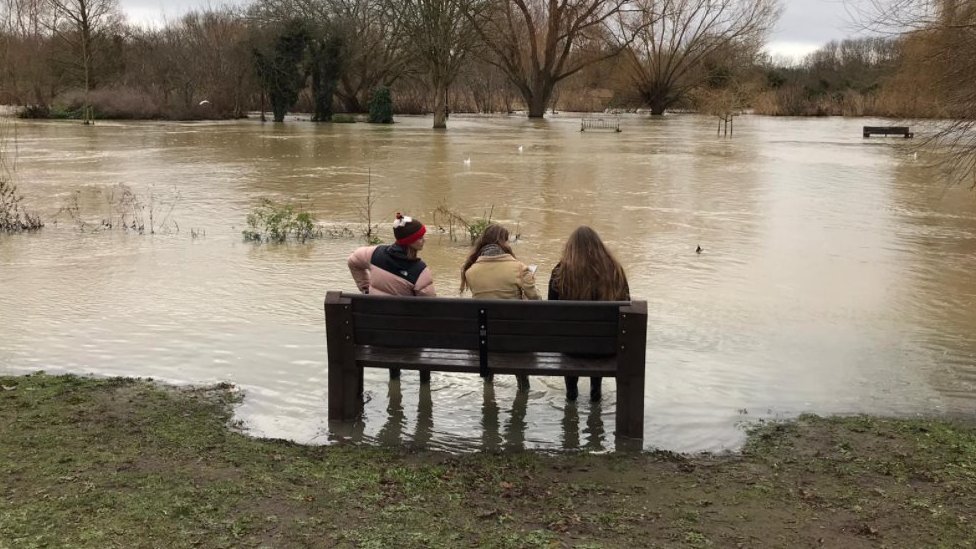 https://www.bbc.co.uk/news/uk-england-beds-bucks-herts-55451691
Perhaps this picture sums up what a storm in a teacup Bella has been!
https://www.thesun.co.uk/news/13573599/families-told-leave-home-flood-risk-bedfordshire/
FOOTNOTE
There have been reports that the increasingly left wing LBC has reported rainfall of 80mm yesterday.
I cannot find corroboration, but I suspect the dopey little reporter had actually seen this:
And assumed that Achnagart was some where near Bedford, instead of up in the Scottish Highlands, where such rainfall totals are hardly unknown!