Hot Weather Means Climate Change–Cold Means Weather!
August 12, 2022
By Paul Homewood
This meteorological set up with a run of high pressure across the North Atlantic and northern Europe has been a common sight this summer, and is the reason for the persistently high temperatures, rather than climate change as is routinely claimed.
But for every area of high pressure, there is one of low pressure. And for much of this summer, it has sat over Greenland. That means plenty of cloud, lower temperatures and snowfall.
The summer melt of Greenland's ice sheet started two weeks later than normal, and the surface ice mass is currently about 100 Gt above average:
http://polarportal.dk/en/greenland/surface-conditions/
You may note that the DMI always show the graph for 2011/12, which recorded the highest ice loss since measurements began. That summer was dominated by high pressure, sunny and comparatively warm – in other words, a weather event. This did not stop the usual suspects from declaring that it was evidence that climate change was worse than we thought!
https://www.theguardian.com/environment/2012/jul/24/greenland-ice-sheet-thaw-nasa
But what else happened in that summer of 2012?
It was, of course, the third wettest summer on record in the UK: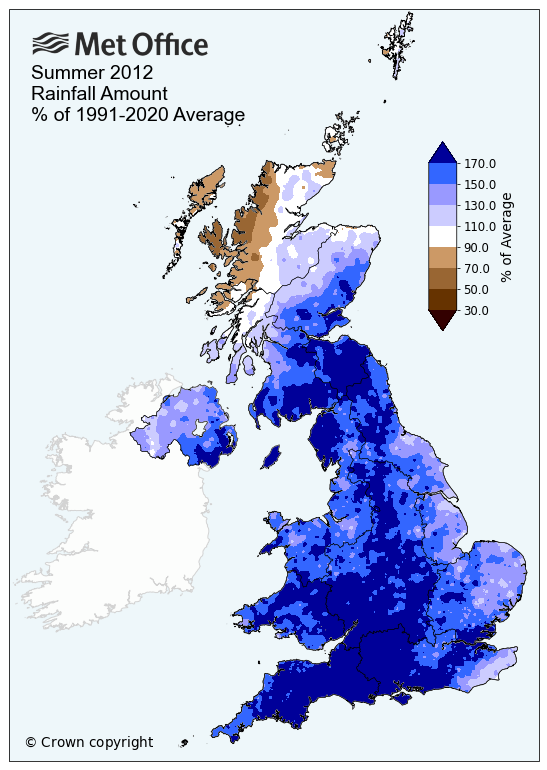 And the moral of this story?
Don't confuse weather with climate.